Hey friends hope that everyone is fine and healthy. Please hold on to your hearts as this episode will have some things which will make you angry with me but please bear with it.
Episode starts.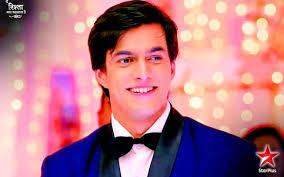 Kartik goes to the shoot happily. His heart is brimming with happiness because he is…yeah…
In the spot the assistant directors and light men are busy discussing something
Kartik: Arrey my friends Whats up
They show him the newspaper
NEWS: Director Ishaan engaged overnight to the business man Arora's daughter Juhi Arora. Urvashi and Ishaan fans are shocked. Ishaan clarifies that the trip with Urvashi was strictly official and he and Juhi are in love for years now. Urvashi has been replaced in the movie by Juhi's sister Nimisha.
A guy in the spot: Arrey it's  all false Rey…the producer ditched his Ishq project as ..(in whisper) humari hero sir rejected it and he didn't like Ishaan as hero. And that Juhi madam wants a Gulaam na..who else will marry her.so her father bought him
Another guy: Bechari Urvashi madam..her second movie
Guy 1: Arrey she got close for chance only with him..
Kartik gets distracted as the shot time approaches. The scene freezes.
Its mid afternoon. Kartik is sitting in the set. He sees Urvashi approaching him.
She comes to him with tears in her eyes. And hugs him without a word.
Kartik understands her pain and doesn't push her back.
Urvashi: I was so wrong Kartik…I'm sorry…I should not have….
Kartik stays silent.
Just then Naira enters the place with lunch. She is shocked to see Kartik and Urvashi like that.
Naira keeps the basket down and starts to walk away with tears.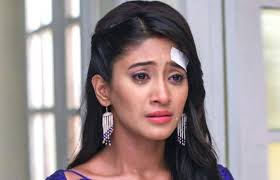 Kartik sees her and the episode freezes
HEY GUYS I KNOW THIS IS SHORT AND SHOCKING TOO. BUT PLEASE DONT GET ANGRY. THIS IS ALL FOR SOMETHING GOOD. NEXT EPISODE WILL BE LENGTHY TO COMPENSATE.