Devakshi An Eternal Love Saga – Ft.Arranged Marriage Love A Twist In Tale Episode 17
Hey friends Thank you so much for supporting through comments. Please keep commenting and supporting. Let's go to the episode.
Its the day before DEVAKSHI's marriage. After Haldi ceremony Dev is changing in his room when his phone rings. It's Tina.
Dev: Haan Tina
Tina: Dev sir…I'm sorry to disturb you but you need to come to the office
Dev: Anything serious
Tina: Sir…Mr.Gujral has filed a case on you
Dev: What..I'll be there in 15 minutes.
Dev reaches the office where Tina and the lawyers are waiting for him.
Dev: What happened lawyer sir…?
Lawyer: Mr.Gujral has sued us sir
Dev: What..but why
Tina: Sir…Natasha mam has relieved herself from our project …but he thinks that it's you who betrayed her and broke her heart by removing her from her dream project
Dev: Lawyer sir what do you want me to do
Lawyer: Sir…we can sue him in return
Dev in mind: Natasha is already hurt her dad doesn't understand the real reason  but I should understand it and not hurt her more
Dev: No need sir…don't do like that…just face this case …let's not file any case on Mr.Gujral or Natasha
Lawyer: But sir..
Dev's face gets grim and he leaves
Tina: Lawyer sir he is Dev…once decided he won't change his decision ..and for him relationships matter more than money and prestige.
Dev gets into the car and calls Sonakshi.
Sona: Dev..
Dev: Sonakshi..I want to tell you something
Sona: Kahiye
Dev: Shall me meet at the park
Sona: Abhi… ?
Dev: Haan
Sona: Dev…okay I'll come
The scene shifts to the park. Sona and Dev reach there
Sona: Dev is everything alright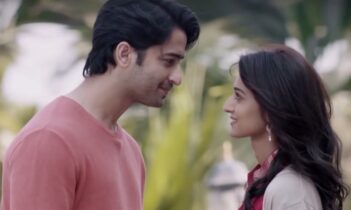 Dev: Sonakshi woh..
He tells her the happenings from Natasha's love confession to Gujral's case and his reaction
Dev: I should have told you earlier but…
Sona: Arrey koi baat nahi and I am happy that You have respected Natasha's feelings ..but it's all because of me..if not
Dev: If you hadn't entered my life I wouldn't have become a person who knows what love is..you were the one who introduced this feel to me..and Jahan tak baat Natasha ki love ki..I have always considered her as a good friend and that's it..I haven't thought anything else regarding her
Sona: I am so lucky to have you in my life
Dev: If you are lucky to have a complicated guy then I will call myself infinite times lucky to have an angel like you .. I feel so guilty for not telling you about Natasha's confession long back
Sona: Dev..there is  nothing to feel guilty in this…whatever you did is right
Sona's phone rings. It's Asha
Sona: Baap re it's Maa.. I must go now…
Sona is about to leave. Dev goes near her and puts his arm around her and they start walking.

Dev: You are leaving as Ms.Sonakshi Bose now and next time we meet you will become
Sona: Mrs.Sonakshi Dixit
Dev takes her with him to the car
Dev: I'll drop you for one last time.
Sona smiles. The scene freezes.
It's DEVAKSHI's marriage day.
Sona is gazing at their wedding card. She runs her finger on their names and feels happy
Sona: Heyy…aaj…meri shaadi hai….I'm getting married…to Dev…my man…wow my man
Sona starts dancing …..just then Elena enters..Sona gets shy and hides her face with her hands
Elena: Shona….it's your wedding today…don't stop let's nacho
Sona and Elena dance..Saurabh records the video of their dance
The scene freezes
DEVAKSHI GET MARRIED THROUGH A GRAND CEREMONY.
Sona and Dev look awesome in their wedding outfit. Their chemistry looks sizzling as they pose for pics together.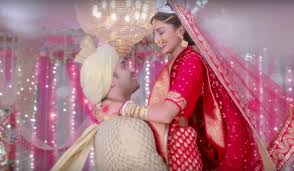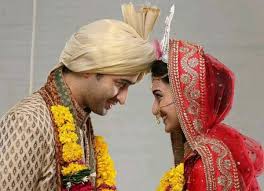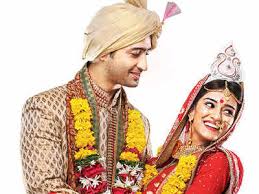 HEYS GUYS PLEASE DO MENTION YOUR VIEWS ON THIS EPISODE IN THE  COMMENTS BELOW.
PRECAP: NATASHA OPPOSES MR.GUJRAL. ITS DEVAKSHI's NUPTIAL NIGHT.