Walking together through the memory lane – Episdode 13 (Samaina FF)
[Past Conversation – Normal Font
Present Conversation – Bold + Italicized]
13. Carnival Wala Meeting…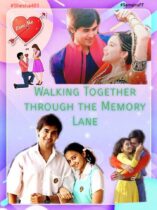 Sonakshi and Naina were at Market. After Sonakshi's warm attitude towards her, Naina develops respect on her. Then onwards, She tries to be friendly with Sonakshi but she couldn't because of her shyness. After hearing that in the afternoon, Sonakshi is about to go for shopping to buy some things regarding her medical experiment, Naina thought to use this chance to befriend with Sona and asking sorry and to share about Sameer. Preeti too develop some respect for Sonakshi because of Naina.
They are at the market as something is left to buy vegetables as said by Beena. 
Naina – "Di, Actually Sorry and Thanks."
Sonakshi is surprised and glare at her.
Sonakshi – "I guess the reason for apologies but why thanks?"
Naina – "The method of tearing paper you suggested had helped me a lot to get away from the burden."
Sonakshi – "Oh, welcome Naina. But anyways no need to mention as we are sisters."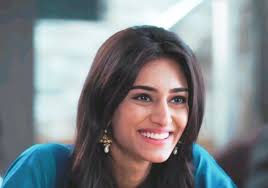 Naina – "The reason I cried at room is…"
Sonakshi snapped – "No need to say that Naina. Just now you're relaxed."
Naina – "But saying to friend like you would be even more effective to get over my breakup."
Sonakshi was amazed to hear that she mentioned her as friend. She was happy but also shock to hear breakup. What kind of breakup is she meaning?
Sonakshi – "What did you as the last word?"
Naina – "Break-up?"
Sonakshi – "with a boyfriend?" 
Naina – "No, he was my friend. Not anymore."
Sonakshi – "Do anyone know about your friendship with him? I mean, Did he come to our house?"
Naina – "No, you're the first. He is from other school and we had seen each other in a science experiment."
Naina describes about Sameer and her friendship with her to Sonakshi.
Sonakshi – "Naina, you've undergone such a dangerous phase according to your age. But its really heartwarming to hear you and Sameer's friendship. After completing your studies, you can revive your friendship with Sameer. Just be positive about your bond."
Naina – "Yeah, di."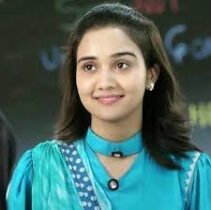 After some time,
Sonakshi – "Gladly, our shopping has come to an end very soon than I expected. Shall we go to the Carnival?"
Naina – "Yeah sure, di. I like Carnival and this year Carnival would be so special because shops and new games are coming this year and even the Carnival is bit big than other years too. It would be beautiful."
Sonakshi – "Okay, let me inform this to family members."
---
Munna, Swati, Preeti, Pandit and Sameer are chit-chat together. They had a small conversation where other are teasing Swati-Munna for time pass.
Swati – "Enough of your jokes. you guys keep chatting. Munna and I are going to other shops. Come fast Munna."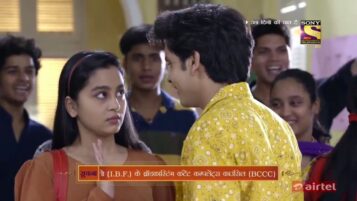 Swati drags Munna with her. Preeti, Pandit and Sameer chorously – "Oh, Enjoy…Enjoy…" Swati and Munna blushed and moved.
Sameer starts to think about Naina sitting under a tree. Even though the carnival was so busy and noisy, nothing disturbed his thoughts. Sameer dreamt of having Naina with him. He knows Preeti is Naina's sister and Swati is Naina's best friend but he couldn't understand why Swati didn't bring Naina to introduce Munna. This question made Sameer restlessly thinking.
Pandit and Preeti look him confused.
Pandit: Preeti, Sameer's screw has loosen. It would be tight soon.
Preeti laughs.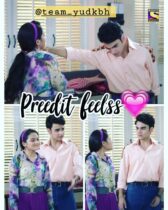 Pandit: If you like, shall we both go and enjoy the carnival together as Swati and Munna too went to enjoy, this Sameer's screw in brain has loosen, even it seems you're so new to this area, there are chance to be going missed….
Preeti – "I know this carnival well and I'm from this area only. It seems you're unfamiliar to this Carnival. Anyways Let us go."
Pandit – "Thankyou. You look pretty by the way."
Preeti – "Thanks"
Pandit called Preeti because he actually feared to going missed in the carnival as an excuse. They both go to some shops. They see a mini contest in a small shop. There was ring and at some distance there would 10 things. After paying a minimal amount, The contestants should throw the ring on any one of the ten objects. If they threw accurately on any object, the object would be awarded to the person with free cost. Only three chances are given at this contest.
Preeti and Pandit found the game interesting. Pandit decide to participate in the game for fun and he decided to gift something to Preeti also. Pandit pay the amount. He threw the ring. It didn't cover any object. Preeti motivates him, "Don't leave the second chance, Pandit. You could do it.". Pandit focused on a TeddyBear suddenly as he was remembered of Preeti and Munna gifting Swati a teddybear. He threw the ring for second time and the ring falls on a teddybear. Pandit and Preeti jumps in happiness. He gets the teddybear and gives it Preeti.
Preeti – "I actually wished to participate in the contest to win the teddybear but you win that. On the top of that, you gave the adorable teddybear to me as a gift. Thats so sweet of you, Pandit."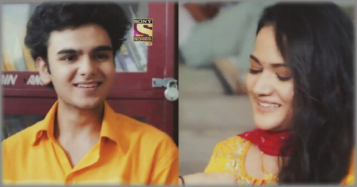 Pandit blushes and smiles.
Preeti – "I too like to participate. Let us see what I win."
Preeti participates the Ring contest. Pandit encouraged her. She place the ring on a wrist watch.
Preeti – "Pandit, you better keep this watch. This watch looks suitable for your wrist."
Pandit – "yeah, ok. Thanks."
They both smiles.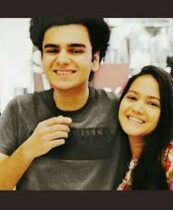 Pandit: See, I have the watch given by her. (Shows his watch tied in his wrist)
Naina: Thats so adorable, Pandit.
Preeti: Yeah, but the watch is not functioning. See clearly it does not show time.
Pandit: Oh really, no problem. Where is the teddy bear I gave?
Preeti: Actually Naina and I had a fight over the teddy bear and Naina tore that one.. 
Naina: Hello, Am I looking like fool, Preeti? You actually kept in almirah and the teddy bear years ago and the teddybear is so dusty black and unrecognizble…
Preeti: Sshhhh… Ok leave it. I already have a teddy bear near me, so why lifeless teddy bear… (looks at Pandit)
Munna: See, Pandit. Your wife is so good at shayaris… One day Swati sung a  Shayari  for me,  after hearing that I was dead at that time…
Swati beats Munna. All laughs. Swati – "I am good at singing shayaris. This Munna hd no taste."
Munna: Yeah, you're right. Thats why I love you, Swati…
All laughs including Swati.
Naina and Sonakshi comes to the Carnival. Naina looks at Sameer sitting under a tree thinking something. Naina gets happy to see him. She was addicted to his voice and silly talks and was missing it. It was also surprising that how come Sameer come here to this carnival. Anyways, she was so happy. She had some confusion whether to talk to him or not. She is standing null. Sonakshi noticed and asks her what happened. Naina tells about Sameer who was sitting there.
Sonakshi – "Its so surprising, Naina. Its like movies. You're so lucky to meet him for the second time.Don't hesitate. Go and speak, afterall you are good friends, right."
Naina was happy to hear such words from Sonakshi. Naina goes near Sameer who was lost in himself. Naina called his name, "Sameer."
After hearing the voice, he come to the real world. He looks at Naina. He could not believe that Naina would come to him and talk and even surprised to see her.  Butterflies flies in his stomach and Sameer is on cloud nine moreover. Naina sits near him.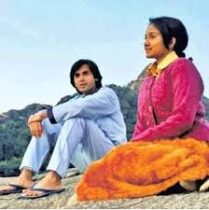 Naina – "How are you Sameer?"
Sameer – "Haa… I'm fine… Naina… What about you?"
Naina – "Why were you nervous? I am the same old Naina to whom you would fight, prank, smile, laugh etc.."
Sameer  smiles. He felt goosebumps.
Naina – "She is my sister, Sonakshi. I said about you to her some hours ago and by her god's grace or her magic, we are meeting here at this carnival."
Sameer and Sonakshi greeted eachother smiling.
Preeti, Pandit, Swati, Munna come there happily from opposite sides. Swati and Preeti are surprised and happy to see Naina but Pandit and Munna were shocked to see Naina with Sameer. They understand the situation.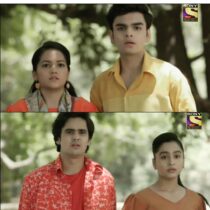 Swati introduce Naina to Munna.
Naina – "I actually know them, Swati."
She confess about her and Sameer's friendship. They were surprised.
Carnival Track is to be continued….
Author's note: What do you think about this Carnival Track? I would assure that the FF would go more exciting from now on and even intense. Comment below. Please do let me know about your views on this track. Next episode 'Carnival Wala Memories…' would release on Thursday or Friday