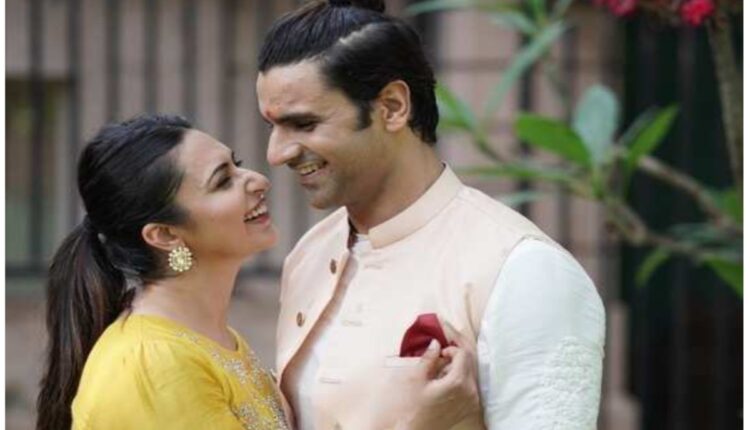 Vivek Dahiya: I feel one of my limbs has gone with Divyanka
Divyanka Tripathi Dahiya has landed in Cape Town this morning for Khatron Ke Khiladi along with other contestants. Husband Vivek Dahiya who is already missing her shared his feelings in an interview with BT, he said, "It's been so many months that we have constantly been together and to put it in a filmi way, it is like we are do jism ek jaan. Since the pandemic started we have been spending so much time together that I feel my one limb has gone with Divyanka going, it's gone with her to Cape Town."
He further adds, "It's really difficult for both of us. I have told her to keep making video calls to me so that I can feel her presence around me. I anyway keep seeing her everywhere in the house! I just want her to stay safe and happy," says Vivek.
Divyanka and Vivek both are adventure lovers and loves to indulge in activities like sky diving and bungee jumping. Vivek says, "This is the first time she is traveling on her own. Both of us do things together and I feel a little envious too about her going alone! But on the other hand, she will return as a fearless person because she will get to do so many things there."
When asked if he gave her any tips, he shared, "I gave her some fitness tips when she was here. It's more of a mind game though but she is someone who is mentally strong too," says Vivek.
Vivek compiles the interview by saying, He says, "I want to be a better person when she comes back and for that, I have so many plans. I will focus more on my health and get into reading. I had taken down notes from her about the places from where she orders groceries and vegetables. I have plans of going to Chandigarh too to spend time with my family and that is one way I will miss her less. Even Divyanka said that I would miss her only for a few days and then I would do my thing," he laughs.