UPS AND DOWNS : THAT'S THE HELL LIFE…. [PART 1]
Featuring Ajay Devgan as Dev, Juhi Chawla as Sudha, Sharukh Khan as Raj and Madhuri dixit as Rekha….. A tale of life's shades…..Stay tuned….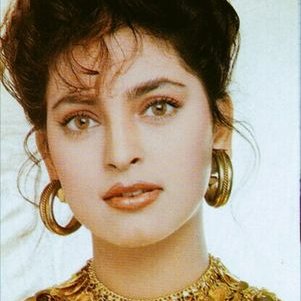 Sudha : I am done with these sort of things, Maa. Pls don't make me a show piece any more. Better keep this doll with you and show this to so called "Ladke -waalas". Good Bye.
Dev : Sudha, again you're on phone only ?? You arrived damn late and we haven't discussed anything about the project
Sudha : I am sorry, sir
Dev : So what about the concert ? I need a detailed report of the musical instruments , musicians and the kind of…..Sudha…..
Sudha : Yes sir..
Dev : I am talking to you, better you focus on work, If you find music is just a time pass then quit this job and leave
Sudha : Sir, why are u talking like these ? I mean i accept that I didn't listened but it doesn't mean that you can degrade my passion as mere "time pass"
Dev : Oh Really ? What's the meaning of passion ?
Sudha : Sir!!
Dev : The words have sounded as rude but what I told is the  bitter truth only…I can't tolerate an assistant who is far away from rhythm. Mind can certainly disturb a person, but if passion is alive then it will embalm the scattered mind.
Sudha : I am a normal girl, sir…Not a scholar like you…
Dev : You may leave……
Sudha : Sir, Pls don't smoke…..
Dev : I said leave…
Sudha : Sir, passion is able to embalm so many things, then why are u fuming yourself in this hazardous smoke ? If you need to burst feelings, then do it…..It's just my suggestion only….
Dev : Better you find passion in it's sense and then meet me……
Sudha : I will bring the report by tomorrow itself, sir….Sir pls take care of yourself..
Dev : Care, concern and advice …..I really hate them…..You may leave
Sudha : But ….
Dev : Pls leave me alone…….
PRECAP : CAN'T FOLLOW HEART'S SAYING, AS IT ALWAYS BREAKS….