The handsome hunk: Our King Rrahul Sudhir aka Vansh Rai Singhania. #Rrarmy Part 8
Hello guys. Here is the new part about our handsome hunk, the one who is always taking our hearts by his lovely and cute expressions. So do comment for him not for me.
So let's start.
Firstly, I want to share something related to our hero Rrahul.
I'm really happy to see that on twitter.
There was the votes on the most popular Hindi TV actor and Rrahul sir has taken the first place.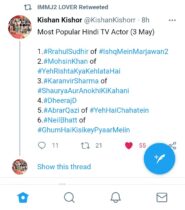 I'm so so happy that our hero is always being on the top.
He really deserves that because he is really rocking and nailing it.
He has that way in taking your heart away.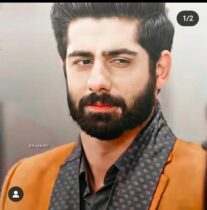 Regardless that I'm really happy to see that, but I'm still being sad because our hero isn't in that good mood.
This has happened after his uncle has suffered from Covid19 and Rrahul was trying to find to him a plasma of recovered person who has the same blood type.
By unfortunately, he wasn't able to get him that because what I have known that his uncle has passed away!!
That's why Rrahul sir isn't active since that day on social media.
I know that he is very upset from that.
I hope that he could be fine soon.
He has to know that his fans will always be with him and we will keep supporting him.
Not only in the good moments but also on the bad moments will always be with you our hero.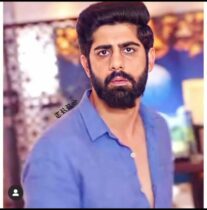 Chill Rrahul sir and get back to us with your lovely smile that just melts our heart very fast.
We are here with you sir and your army will never leave you.
You have a very huge number of family members who love you so much and will always be my your side always and just always.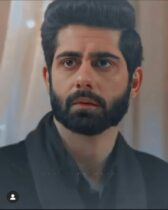 Rrahul sir is just rocking as he always do and I really don't feel that we need to talk about his talents because he is always showing his strength and amazing talents everyday he portrays a new shade of our legend Vansh Rai Singhania.
Yesterday, a new interview of him and Helly has gotten published.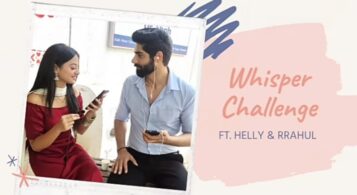 It was incomplete one, but it was very enjoyable one.
Regardless that this whisper challenge was very short, but I don't think that none of the fans hasn't smiled and laughed so much while watching this video.
Rrahul sir will always succeed in drawing that huge smile on our faces because of his natural behavior and his so special spirit.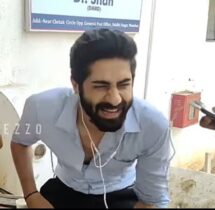 Come on yaar! How a person could be that cute?!!
This face always just deserve to be on it smiles only so please keep smiling sir and don't make anything less your courage and your happiness.
You are the role model of all of us and we always learn from you how to live our lives happily and don't care about anything.
We always learn from the way you live your life with it.
We learn from you how you always think positive and chill.
And how you always do your best to spread positivity and make all the people around you just die from happiness and laugh.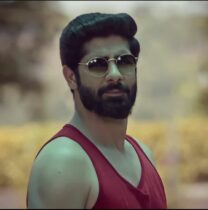 I always say that you are a gem sir.
Because you are really a very precious gem.
So always smile Mr. Hottie Sudhir as all of your fans adore your smile especially me.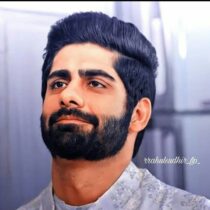 Even when he looks angry, he still look so damn hot and attractive.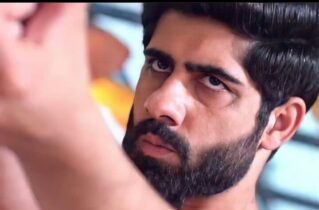 Oh God! Our hero is just on fire!
So let's talk about some other stuff about our hero to know more about his special personality.
The first thing Rrahul sir does it when he wakes up is that he checks his phone.
I think that this is the most stuff that we all do it so you are not alone on that sir! 😅
His favorite cheat meal is pizza.
As actually like we have said before that our hero is already a very foodie person and he isn't addict to gym and he wishes that he could be able to go to the gym regularly.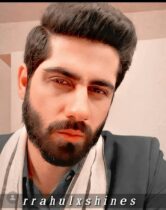 Rrahul doesn't have a constant music list.
It always changes.
That shows how he is a person who likes to listen to different stuff and that makes all of us love him and his personality more.
The toughest part for him in living in independently is not have food and clothes.
As he has said that during one of his latest interviews that when he was working at Delhi, his mom wasn't living with him for long time so when he returns from the shooting he doesn't find a clean clothes as he didn't got the time to clean the clothes.
Along with that he also wasn't having time to cook food so he was just ordering food from outside.
As for him maintaining the personal life gets very difficult while shooting.
That what he has typically said it during that interview.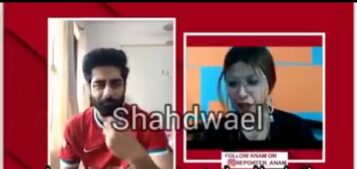 The celebrity that he is admired with his fitness is SRK.
One thing that he miss it about his native place is that he isn't able to stay there.
That shows how he is so connected to his native place and that shows how his personality is so so special and unique.
He is so sweet.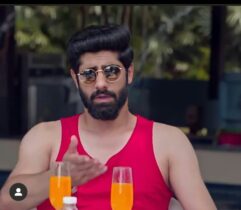 The word that he says the most is the word "Okay"
Actually, he has that special way in saying that word.
When he has got asked does he good in lying or not, he was so innocent and he has said that he is mediocre as not very good and not very bad.
As sometimes he is very convincing and sometimes he is very bad at lying.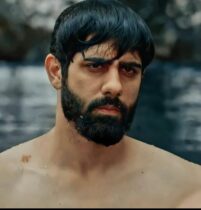 He is non veg.
The worst cooking experiment: he has said that he can't even remember that he has cooked anything.
This could has happened, but maybe from 15 or 20 years ago so he isn't remembering that stuff.
The celebrity of his friends that he hang out with the most is Aditya Naryan.
The most eventful day in his life is when he got selected in playing the lead role in twisted 2.
The favorite person for him in the cast of immj2 is the director.
Something that he always order it when he is out is Coka Cola.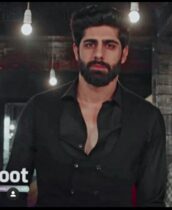 If he will have a pet, he will pet a dog.
Actually, he has said that this is difficult currently because in Mumbai he has to has his own house before petting a dog.
The scariest thing he has ever done that he hurt the ego of so many powerful people.
Actually, sometimes all of us really need to do that with so irritating people so well done sir.
The thing that he loves to do at his day off is to just sleep.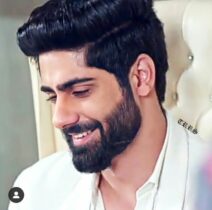 Something that he is dying to do that time which is working on himself.
He wants to got to the gym regularly, take few acting workshops, play basketball, invest time in reading and learning, and require new skills.
He also wants to learn dancing on some dances along with learning new languages.
He is so amazing and he has so many things thinking about doing it very soon.
I just hope that he could do everything he wishes to do it.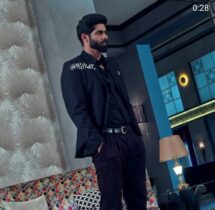 The weirdest thing he has ever did is quitting his job and getting to Mumbai.
Everyone was saying about him that he is a crazy man and how he could be able to do that.
But look now, he has did it and he has really succeeded in what he was dreaming about and now he is a very popular actor and he has huge fan following.
Always believe in your dream and be like our hero Rrahul Sudhir.
His shopping isn't complete without buying a shoes.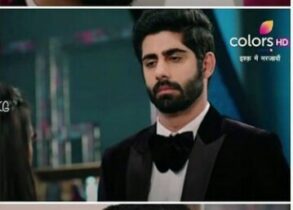 Everytime I get to know something about Rrahul sir, I got to fall more and more deeply for him.
He is so so so special and awesome character.
No one could be able to beat you sir.
You will always be in a very special place that no one will be able to reach to it.
So let's end this part on that point. I hope you have liked and enjoyed that part and do tell me your opinion and what else you want to know it about our hero during the next parts. Stay tuned for more parts about him stating on it so many new information about our King. Do comment for him not for me. Let's see how much comments you will give it this time and who will he the first one in commenting and I just hope that you could break the records of mine and comment so many comments. So please guys keep supporting me the way you are doing. Please guys don't forget your feedback in the comment section below.