Hello all!!!
Hope you are all doing fine!!!
This new ff is based on Riansh, Raghvi, and IshRa. Hope you all like it. Please let me know in the comments whether should I continue with this ff.
Episode 1 ~ Into
Scene 1
Vishwas's house board is shown in front of a big posh mansion. Suprabatham plays!!!
60+ aged man picks up newspaper and milk packet. He gives it to his wife who is working in the kitchen.
Vishwa: Madhu, here is the milk. Ishu will wake up, make coffee soon.
Madhu: I'll make it. Vishwa, listen, today we need to tell her about the alliance.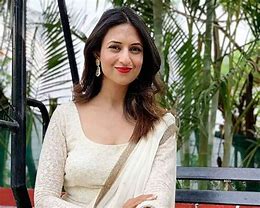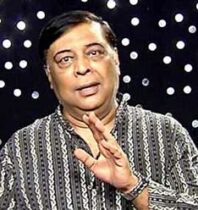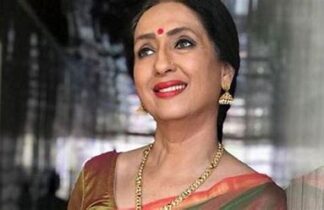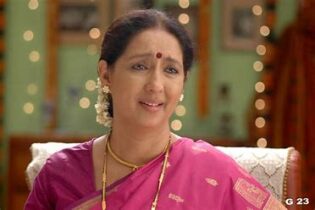 Vishwa: Let her come in the evening. We'll discuss.
Madhu: Today is the auspicious day Vishwa, so the groom's family decided to meet her in the temple.
Vishwa: What??? How to convince Ishu now?
Madhu: You need to do Vishwa.
Just then Ishu comes.
Ishu: What do you want to convince?
Madhu: Ishu, here is the coffee.
Ishu: Good morning amma and appa.
Vishwa: Ishu, come here. Sit. We both need to talk with you.
Ishu, Vishwa, and Madhu sit on the couch.
Madhu: Ishu beta, you know right, we are getting aged. And also, your paati (grandmom) is also longing to see her only granddaughter's wedding. Why don't you understand?
Vishwa: Yes Ishu, please agree to the marriage. Today we are going to meet a groom.
Ishu: Amma and Appa, I don't have any grudge against marriage. But you know my situation right. I can't become a…
Madhu: Don't tell that Ishu. You are a doctor and today there are many advanced treatments for that. So don't speak negatively.
Ishu: Amma, that's the truth you can't deny. I agree to meet the groom but will also tell him the truth. That's it. I'll leave for the hospital now and will come soon.
She leaves to get ready.
Madhu worries.
Vishwa: Don't worry, we'll take care of that. It's good that she agreed to meet them.
Madhu prays!!!
Madhu: Venkateshwara, everything should go well.
Scene 2
A rich bungalow is shown!!!
RVR Palace name board is shown!!!!
Inside the palace, lots of workers work.
A young girl is shown giving instructions to the workers in the kitchen. A worker calls her Pallavi bhabi.
Pallavi: Girija, make Paneer sandwich for Ruhi's lunch and keep her favorite biscuits in snacks box. I'll go and make her ready for school.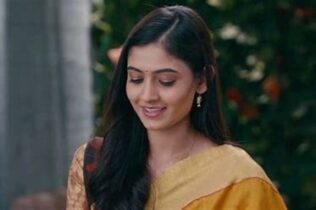 She comes and sees another young girl lighting Diya in the temple.
Pallavi: Riddhi….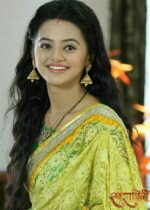 Riddhi: Didi, I'm worried.
Pallavi: Don't worry, everything will be fine.
Riddhi: Will Raman Jeju agree to meet her?
Pallavi: He will meet for sure because it is Ruhi's order. He won't deny her.
Riddhi: Yes didi, After Shagun didi's demise, this house and he has lost everything. Hope this bride brings back everything.
Pallavi: I'm so happy.
Riddhi: For what?
Pallavi: Shagun didi has always told me that ma and bapuji before dying has told her to keep this family united even after the wedding of Raghav and Vansh. She gave that responsibility to me. I feared about Vansh's wife then, but now. You are the perfect bahu.
Riddhi: That's because of you didi. You always treat me as your younger sister and I love you.Pallavi: I love you too…
Suddenly they hear a sleepy voice telling I love you both. They turn and see Ruhi standing half asleep.
Ruhi: Good morning Pallu Chachi and Riddhi Chachi.
Pallavi and Riddhi: Good morning Ruhi.
Pallavi: Come, I'll get you ready.
Riddhi: I'll go and see the breakfast.
They all leave.
Pallavi and Ruhi share a cute bond while getting ready.
She brings her down and Riddhi feeds her breakfast. They both also share a cute bond.
Ruhi: Chachi, today we are going to meet my new mom, right?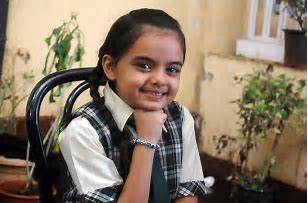 Riddhi: Yes beta.
Ruhi: I'm excited.
Pallavi: Ruhi, I have kept your favorite lunch, should complete it without keeping it.
Ruhi: Ok Chachi.
Pallavi: Riddhi, I'll go and check on Raghav.
Riddhi: Ok didi.
She comes to Raghav's room.
She sees him exercising with a bare top. She admires him.
Raghav notices her.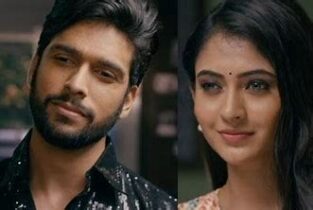 Raghav: Probably you should ward off your bad sight on me.
Pallavi gets angry. She comes near him.
Pallavi: Am I your bad sight?
He pulls her towards him and they both fall down. Both have an eye lock. He slowly moves her hair and tells her that she is his lady and kisses her on the cheeks. Pallavi gets shy and tries to free herself. But he holds her tight.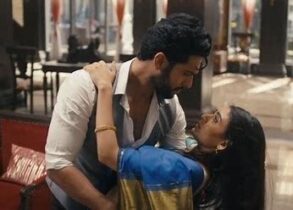 Pallavi: Raghav, leave me, I have bathed. Now your sweat has covered me also.
Raghav: So, what? we can bath together again.
Pallavi: Acha, I know to leave me.
She frees herself and asks him to get ready soon.
Raghav: Pallavi wait…
Pallavi: You know what, nowadays, the terror Raghav has become romantic Raghav. But not now. Get ready and come fast. Ruhi is waiting for you.
Raghav: I'll come soon.
She leaves…
She comes down. Riddhi sees sweat on her.
Riddhi: Didi, why are you sweating?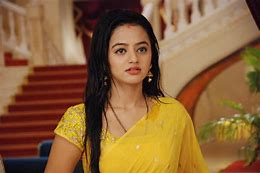 Pallavi: Raghav was doing exercise and he…
She stops realizing that Ruhi was there.
Riddhi gets her and smiles.
Ruhi: Chachi, if chachu is exercising, how you will get sweat?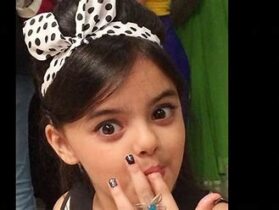 Pallavi stammers. Just then Vansh call Riddhi.
Pallavi: Riddhi you go, I'll feed her.
Riddhi goes to attend Vansh.
Riddhi: What happened? Why are you shouting?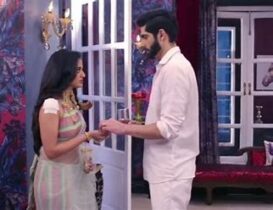 Vansh: Where is my coat?
Riddhi gets him.
Vansh: You look beautiful in this saree.
Riddhi: You remember this saree?
Vansh hugs her.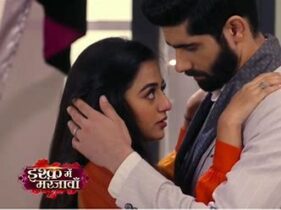 Vansh: My first gift for you in our college.
Riddhi shies.
Vansh: We have come a long way since then.
Riddhi: Yes, almost 6 years of love and 2 years of wedding.
Vansh: My cutie pie you are.
Riddhi: Ha, now you will praise me then you will scold me stating as an angry bird.
Vansh: Yes, you are my honey pie, cutie pie, angry bird everything.
Riddhi: Your other cutie pie is waiting for you down. Come.
Vansh: She is my bacha.
Riddhi and Vansh get down. Raghav also comes down. Ruhi runs and hugs Vansh and Raghav.
Pallavi: Ruhi, you always forget us when your chachu's come.
Ruhi smiles.
Raghav: She is our daughter.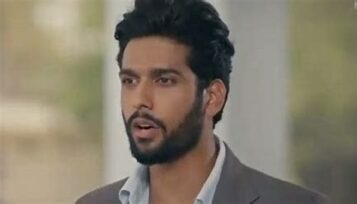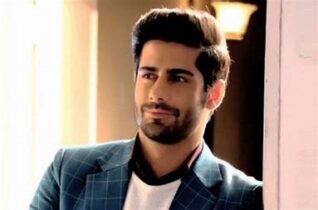 Riddhi: Didi, now these three joined together, they will talk too much.
Just then, Raman comes down.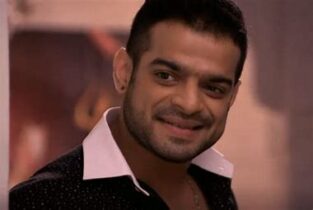 Everyone greets him. Ruhi hugs him.
Raman, Raghav, and Vansh have breakfast. Ruhi waits for them.
At the end,
Pallavi: Jeju, please come soon in the evening.
Raman: Yes Pallu, I remember, will come soon.
Everyone smiles.
Raman and Ruhi leave. Raghav and Vansh say bye to their wives and leave with Raman and Ruhi.
While getting in the car, they see Ishu also getting in her car as both houses are in the same compound.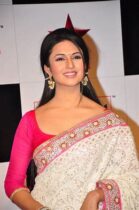 Ruhi waves bye to Ishu also.
They all leave!!!
*****************************
Precap: Ishu cries, Ruhi pacifies her. Raman sees Shagun and gets shocked. Pallavi is pregnant. Vansh and Riddhima consummate their wedding.