Suryaputra Karn Review: Fair onset for the exceptional rise of underrated "Karn"
Sony TV has put up a new mythological show Suryaputra Karn. Karn was the most underrated warrior in the Mahabharat. He has the powers of all the five sons of Pandu… Pandavas and still was not known much just by the destiny of his birth. Karn was born to Kunti by a boon from Lord Surya and he was known as Suryaputra Karn. The show has brought VFX to add value to the scenes by making it look larger than life experience for the viewers.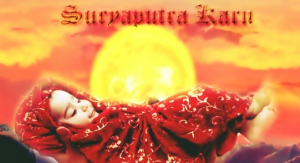 The show started airing on 29th June 2015. It will be showing different phases of the life of the unsung hero Karn. The show will start by his birth, his childhood and growing up. Karn has faced many obstacles on his life by social discrimination by people. He was known as Adhirath's son. Adhirath has a low class charioteer. Karn's journey of life is shown. Karn is abandoned by his mother Kunty and later he comes back to her. Kunti gets divided between her son Pandavas and Karn. The show brings many phases of unseen stories of Karn's epic life from his birth till he becomes King of Anga. The show will be presenting Karn's unconditional friendship with Duryodhan.
Main Characters:
Karn: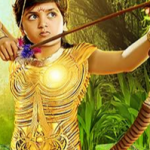 Karn is the exceptional power holder and a great warrior. He is born to Kunti by Lord Surya's blessings. Kunti worries of the worldly taunts and her fears grow by his birth. He was not poor by birth, yet he stayed a life of poverty. He was away from his mother and also the happiness he has deserved. He has rights of all the good things and still faced discrimination. He has Suryaputra and yet called a Sootputra. He made his way to lead life by taking guidance of Lord Pashuram. He was bear all the humiliation of the world and yet did not lose courage. He made Pashuram's training a way to succeed.
Kunti: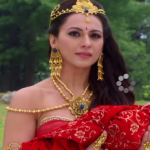 Kunti was a pure hearted lady whose preaching impressed Lord Surya. He has blessed her a boon to get a child. She was worried to get a child before her marriage and confided with her friend Priyamvada. She has abandoned her just born child Karn with a heavy heart and it was just Priyamvada who knew the secret of Karn's birth. Kunti has then married King Pandu and later became mother of the Pandavas. She had a tough time seeing the brothers against each other.
Adhirath: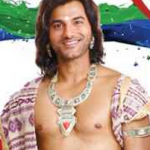 He was a humble charioteer who could not feel the pain of a crying child. He is Karn's foster father. He has adopted Karn and gave him the status of his son. He spread the news to everyone about Karn being born to his wife Radha along with his other son Shon, which made people believe the babies are twins. He was a traditionalist who never went against his ethics and always kept Karn away from Kunti to end her problems. He obeyed the rules of the society and made Karn mend his ways too. He loved Karn a lot and was a dutiful father. He did not tell Karn of his birth and his mother Kunti. He often skipped Karn's growing questions and made Radha accept Karn.
Radha: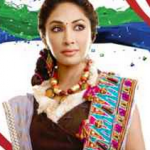 Radha is Karn's foster mother. Karn has always longed for her love and Radha did not accept him in initial years. Radha did not like Adhirath's love divided between Shon and Karn. She did not wish trouble for Shon by Karn's actions and often misunderstood Karn. She got mistaken that Karn is also Adhirath's son and dislikes Karn. She promised Adhirat that she will never accept him as her son and never love him. She just allowed Karn to stay with them just for Adhirath's sake.
Shon: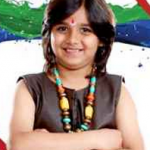 Shon is smart and energetic. Shon is the naughty son of Radha and Adhirath. He is much loved by Radha. Shon loves the dearly brother Karn and defends him every time from Radha. Shon likes Karn's daring nature of how he challenged Lord Surya. Shon likes Karn's powerful attitude and is sure Karn will save him whatever mischief he does. He makes things messy and hit scores with friends, and calls Karn to be on his side and secure him from the other children.
Lord Parshuram: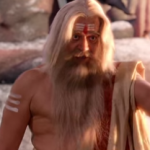 Pashuram is the mentor of Karn. When the entire society has seen Karn just by his father's low caste status, it was Pashuram who has seen Karn's talent and gave him a chance to become his student. Karn was not given admission in any skill learning school where high class children of kings used to go. Pashuram trained Karn in archery and other skills. He made Karn one of the best warrior of his times, who possessed all the best skills of the Pandavas clubbed together. He guides that if aim is infront of the eyes, determination will make Karn achieve anything.
Cast:
Vishesh Bansal as Young Karn
Priya Bhatija as Kunti
Riva Bubber as Priyamvada
Anand Suryavanshi as Adhirath
Mouli Ganguly as Radha
Uzair Basar as Young Shon
Surendra Pal as Lord Parshuram
Story So Far: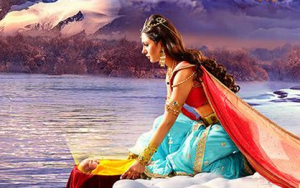 The story started by Kunti's decision to send off her son Karn. She shares her worries with her friend Priyamvada about the society not respecting the child when she is still unwed. Kunti takes the tough decision of her life to depart with the child and blesses him. Karn gets Lord Surya's blessings that he will be unharmed and immortal till he has the Surya shield and earrings on his body. Priyamvada makes Adhirath take care of the child by telling him the truth of Karn being Kunti's son by a boon by Lord Surya. Adhirath finds himself lucky to get this chance to raise a Kshatriya in his home, when he is a Soot/low class charioteer. Karn's journey starts from Adhirath's home, where he is raised by a doting father.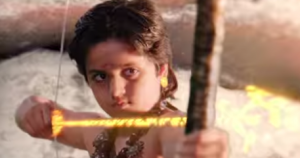 Karn feels the injustice going on with low class people and stands for them, though Adhirath tries to cover his actions every time. Karn is raised by Adhirath and starts facing the challenges of the society. He gets his best friend in his brother Shon and wants his foster mother Radha to love him. Karn does not understand Radha's biasing towards him and often questions Adhirath. Adhirath does not answer his questions and thinks to tell the truth to him when he grows up. Radha doubts Adhirath to be Karn's father seeing his immense love for Karn. Adhirath raises both his sons Shon and Karn together, while Radha just takes care of Shon.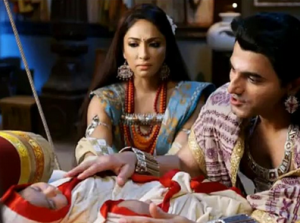 She allows Karn to stay with them, but he yearns for her love. Karn thinks to take part in archery contest to win it and he succeeds by hitting the bull's eye. He faces discrimination for being a low caste kid. Shon gets proud of Karn and boasts of him infront of his friends. Radha gets angry on Karn and punishes him for touching bow and arrow. Karn makes another simple bow and arrow by wooden sticks and goes for hunting deer. Radha is afraid that Karn will risk her family's life one day. While Karn was on hunting, Pandu meets him. He gets impressed seeing Karn fight with a bear bare handed and takes him along to introduce him to his wife Kunti.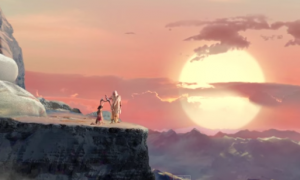 Kunti identifies him as Karn and gets emotional. She feeds food to Karn and is happy seeing him. Karn then saves Kunti from falling down the cliff. Karn goes to Acharya to get special skills training and is humiliated for being a sootputra. Karn raises the question on the caste issues and prefers talent over caste. He had all rights to get the best in his life by his birth and still he faced the tribulations of the society. Karn lands in Guru Pashuram's safe hands where Pashuram finds him extremely talents and grooms him to become world's best archer. Karn possessed all the qualities of the Kshatriya princes who were getting trained by Acharya. Pashuram makes Karn unbeatable and trained him on all the skills to make him equal to any skills possible.
Our Take: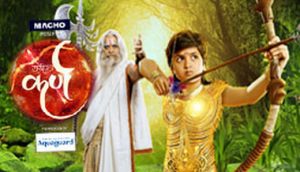 Karn's destiny has always been unjust to him and the show brings the journey of Karn and how he has fought for making talent noticed instead of caste. Though he was also a Kshatriya, he was raised as a sootpura/charioteer's son. He was a Suryaputra and yet faced the challenges. He did not get equal opportunities as Kunti's other sons and still was more powerful and skilled than them. He broke all the odds of the society and stood to make the low caste rise above the ordinary. The show has known concept, yet brings few unseen details about Karn. It brings the many phases of Karn's life and how he has changed the destiny. Karn earned respect, equal rights and love of his mother Kunti and made his name by his skills. The show has got some VFX to uplift the scenes. The screenplay is on good pace and one can just be eager to see the upcoming episodes. The show holds the interest of the viewers even when the history of Karn is known to all. Sony's approach to present Karn's story is good and all the actors justify their roles. Vishesh Bansal plays the young Karn and is very impressive in his role. Other cast also fits proper. One can look forward to Surendra Pal's perfect characterized scenes and enjoy Karn's training. Aditya Redij will be soon entering the show as Elder Karn, which will add a plus point to the show.
Overall: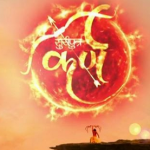 Suryaputra Karn is an interesting concept, as many are not fully aware of Karn's life journey. He was lesser shown in Star Plus' Mahabharat. This show is solely dedicated to Karn, and projects his heroism and his unseen journey. The show is a good watch for mythological lovers. It has action, emotions and interesting factors. It is witty and holds fair chance to be more watchable.
Our Rating:
3 out of 5
Feel free to post your reviews in comments below. All off-topic comments will be deleted.