Sirf Tum brings a love story defining obsession and the limits of madness. The story revolves around the two protagonists Ranveer and Suhani. They are poles apart in their personalities, family background and lifestyles. Even then, Ranveer madly falls in love at first sight with the simple looking Suhani. Ranveer gets attracted to her simplicity. Suhani aspires to become a doctor. She wants her focus on her dreams, but fate has other plans. Suhani becomes the queen of Ranveer's heart. Ranveer's love becomes one-sided. He puts all his efforts to win Suhani's love, against all odds.
Main Characters:
Ranveer: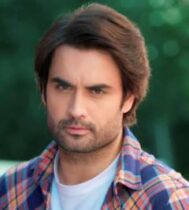 Ranveer is a young, handsome, strong-minded person, born in a rich and influential Oberoi family. He doesn't have good terms with his dad Vikrant. He loves his mother Mamta a lot. He is hurt that Vikrant doesn't respect Mamta. Ranveer has much compassion in his heart, but not in his actions. He appears arrogant, bitter-tongued and short-tempered to others, but he is very good at heart. Just few can see his true heart, hidden behind his rude behavior. Ranveer falls in love with Suhani.
Suhani: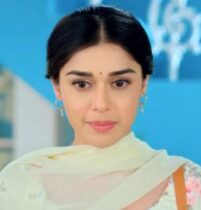 She is a simple and homely girl with big unspoken dreams. She is habitual to stay indoors all the time. She is scared of her dad and grandma's temper. Suhani is close to her mother. Suhani has a dream to become a doctor and earn a name. She wants to make her parents proud. She lacks confidence. She is good in studies and earns a medical seat in the same college where Ranveer studies. Suhani is raised under restrictions. She has no courage to fall in love, or accept someone's love.
Cast:
Vivian Dsena as Ranveer Oberoi
Eisha Singh as Suhani Sharma
Puneett Chouksey as Anshul/Ansh Oberoi
Sonyaa Ayodhya as Riya Mehrotra
Jasjeet Babbar as Swamini Devdas Sharma
Nimai Bali as Vikrant Oberoi
Sanjay Batra as Rakesh Sharma
Eva Ahuja as Sudha Rakesh Sharma: Rakesh's wife
Anil Dhawan as Sadanand Oberoi
Kajal Pisal as Garima Vikrant Oberoi
Shalini Kapoor Sagar as Mamta Vikrant Oberoi
Story So Far: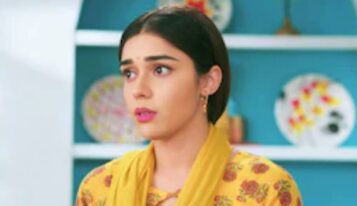 Ranveer and Suhani's story begins with the introduction of their families. Suhani is seen raised up in a strictly disciplined family. Ranveer is a free-bird, who doesn't believe in restrictions. He doesn't obey anyone, not even his father. Ranveer does what he wants to do. He sticks to his principles to not let anyone rule him. Suhani is seen as a girl without a voice of her own. She feels scared of her dad, Rakesh. She tells her mother Sudha that she wants to write the medical entrance exam. She is capable of becoming a doctor. Sudha has faith in Suhani's talents.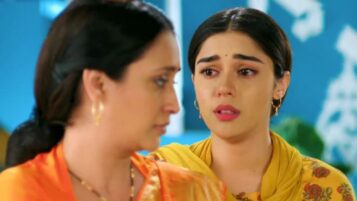 Sudha wants to find a good time and then talk to Rakesh about Suhani's admission in the co-ed medical college. Suhani is afraid that Rakesh will never agree for the admission. Suhani tries to talk to him, but he leaves for his work. Suhani finds his file at home. She thinks he took the wrong file along. She runs after Rakesh to give the file. Her dupatta falls off her shoulders. She gets noticed by some guys in the lane. Rakesh finds Suhani at fault. He takes her home and scolds her for her immature behavior. He wants her to know that she has grown up now.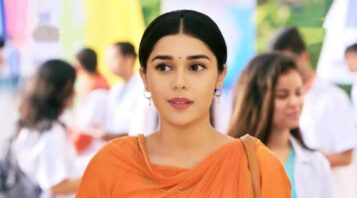 He wants to protect his daughter from bad sight. Rakesh learns that she came after him to give the file. He forgives her and goes for his work. Suhani speaks to her friend Riya and goes to the medical college to get the admission form. Ranveer is the captain of a football team. He is called for the game. Everyone awaits Ranveer at the stadium, but he is seen on the rooftop doing stunts. A girl tells Ranveer that these stunts must be his warm up before the football match. She wants to kiss Ranveer. Ranveer is the heartthrob of the college.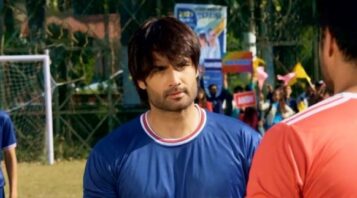 The girl goes close to kiss him. Ranveer limits the girl. He takes her in front of the entire college. Ranveer asks the girl to dare kiss him now. The girl runs away from there. Ranveer shows his craziness. He runs after the girl to stop her. Suhani gets the admission forms. She comes across Ranveer. Her form gets torn by him. Suhani starts crying that the admission form got torn. She tells that the admission counter is closed. Ranveer tells that he will get a form for her. Ranveer gets the forms for Suhani. He doesn't see her and goes for the football match. Ranveer meets his parents on the stage. His parents are the chief guests for the event.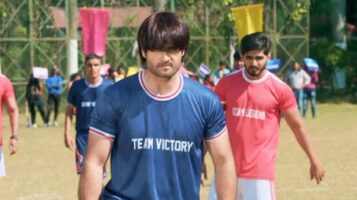 Ranveer behaves estranged with Vikrant. Vikrant feels disrespected. He tells Mamta that they shall leave to avoid further humiliation. Ranveer gets the winning scores for his team. The opponent guy talks ill about Ranveer's sister to provoke him for a fight and get him disqualified. Ranveer bashes up the guy on the fields. Suhani looks for Riya. She reaches the same place and falls in the middle of the fight. Ranveer stops on seeing Suhani. He sees her for the first time and feels love at first sight. Ranveer gets her face captured in his eyes.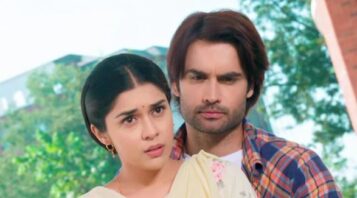 Suhani finds him like a goon and runs away from there. Later, Suhani speaks to Rakesh about her admission. Sudha tells Rakesh that Suhani wants to pursue a medical degree. Rakesh doesn't stop Suhani this time. He encourages her to study hard and become a doctor. He also agrees to get her admission done in the co-ed college. Ranveer meets Suhani in the college once again. He was going to get rusticated for the fight incident. Ranveer learns that Suhani has joined the college. He meets Rakesh, who works for Vikrant Oberoi. Rakesh gives Suhani's responsibility to Ranveer. Ranveer takes up Suhani's responsibility, realizing his love for her. He apologizes to the dean and gets his rustication cancelled. Ranveer and Suhani begin to bond.
Our Take: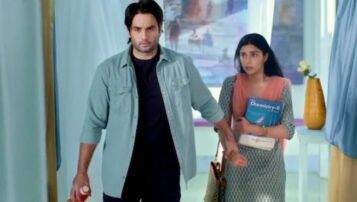 The story is not at all new. The audience can relate this story to multiple hindi movies. Apart from the story, the next lacking point here is too-much predictable characterization. Some twist and turn elements could have been added to bring some freshness in the plot. There is nothing surprising about the dialogues as well. The show struggles in keeping up the intriguing drama. Coming to the actors, the leads Vivaan and Eisha are well-known, and proved their acting prowess in their earlier shows. This show also proves their natural acting skills. Supporting cast are also a good bunch of actors. The audience can expect the show to bring a striking chemistry between the leads. Only the madness and romance filling up in the love story can raise the interest.
Overall:
A fair attempt by Colors, but still just a remake. The leads are the USP of the show. Their chemistry can be expected to become amazing in the coming episodes.
Our Rating:
3 out of 5
Feel free to post your reviews in comments below. All off-topic comments will be deleted.