Sajna Veh FF – Epi 15 – " Swara falls down the cliff "
Sajna Veh
---
Episode 15… Swara falls down the cliff !
---
@Next day
@Walia Mansion
@Swara's bedroom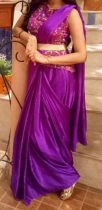 Swara is shown draped in a pretty saree. She suddenly looks at her phone and smirks.
Meanwhile…
@Raichand Mansion
@Swasan's room
Sanskar paces his room impatiently making A puppy face. Suddenly, laksh and ranveer come to his room with a box of sweets .
Laksh – what happened bro ? tere muu pe bara kyu baje huye hai ?
Sanskar – simple yaar. I woke up at 10, and its been 1 hour since then. And its only 11 am now ! like what the hell !
Ranveer laughs – its only normal bhai !
Sanskar – what ? oh…
Laksh – u have gone crazy. Come on munch some sweets . im finishing all before Rags comes home. She is such a fitness freak that she wont let me touch these.
Laksh says munching all the sweets .
Sanskar – mmh …yumm…this is wonderful …who made this ?
Ranveer – savita aunty's daughter pari..
Laksh – yum..i d get married 100 times to pari to have these sweets ..
Sanskar – me too…
Ranveer – hey bhai..u know there is a recorder in my phone..
Sanskar – hmmm so ?
Laksh – hmm..wait what ??? ranveer !
Ranveer – I will show this to swara and ragini bhabi…
Laksh and sanskar start running behind ranveer. He climbs up swara's bed.
Laksh – ranveer ka baccha come down ..
Ranveer – kya bhai..pehle shadhi toh karwa toh..phir mera baccha yuhi niche ajayega !
Ranveer jumps off the bed and runs out of the room with laksh chasing him.
Sanskar bumps on his bed..
– Aww I miss u Princess !
Suddenly his phone beeps. He checks a text !
– I miss u too my darling prince !
Sanskar face lits up at once and he calls her…
Swara – good morning Mr.Raichand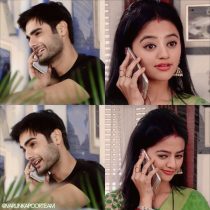 Sanskar – wah mrs. Raichand, kya good morning kya maar rahi ho ! my morning is so tasteless without u !
Swara chuckles…
Sanskar – when r u coming back ?? arent u scared. ? u have left ur hot, handsome and innocent husband in this cruel world hmm ?
Swara – haww…ur so mean sanskar. Waise, im not scared. Because even if a thing is hot handsome and perfect its mine and no one will touch it.
Sanskar pouts – u should miss me so much that u come running to me right now !
Swara- Mr.baby…I miss u like mad..but that doesn't mean ill come right now. U r mine sanskar. U and me r not going anywhere. Im ur wife..and mai un ladkiyon me se nahi hu jo tumhe durse dekhke hi idhar udhar behosh hoti rehti hai ..
Sanskar – hmmm….pouts*
Swara- bye ! I hate u !
Sanskar – I love u too…!
Swasan laugh !
---
---
@2 months later
Annika is shown standing in front of a full length mirror. She observes her self well . shivaay comes from behind and sees her. Annikka keeps blabbering to herself.
Anika – ambe ma..if this continious, ill grow fat in know time and shivaay will keep looking at those nglish women with black heels. I cant let that be.
Annka sees the sweet plate and hides it under the dresser. Shivaay nods in disbelief.
Shivaay – anika..whats going on ?
He holds herh and. Anika looks embararssed.
Annika – nothing shivaay . im just looking at the mirror..at the bump.
Shivaay smiles.
Shivaay – did my baby have food?
Annika – I did..
Shivaay – not u buddu..my baby..
Annika – haw ! how unromantic shivaay ! chale koi nahi ..khaliya..
Shivaay – are u sure ?
Annika looks at his eyes and nods in negative.
Shivaay smiles and taks out the plate from the dresser , and feeds her a laddu.
Annika – but shivaay. Im full.i don't want to..
Shivaay – oh my my annika..uur refusing sweets. Am I dreaming ?
Annika pouts and sits on bed.
Shivaay feeds her..
Annika – fine. I will eat it. But I was thinking …
Shivaay – about joining a maternity gym
Annika – how did u know ?
Shivaay winks – don't underestimate the power of shivaay singh raichand !
Annika looks embararssed – billu ji…plz get me admitted here
Shivaay – anika.i once told u that I want to hear billu ji from u in the clinic doesn't mean ull always call that..tahst ..thats so middle class ..
Annika – okay okay..my handsome blue eyed man…plz admit me there na..pz shivaay..
Shivaay – okay fine but only yoga..
Annika – but..
Shivaay – annika..ur a gynae..i cant blv ur dieting and gyming in ur own pregnancy. These are strict against protocols..why ?
Annika pouts – wo..ab mai waise hi curvy nahi lagungi na..toh aap..
Shivaay – oh my god.anika .anika.anika..tumhari sabse khubsurat curve rahegi…na..so ..that would be neough for me.
Anika smiles .
Shivay – yes..this …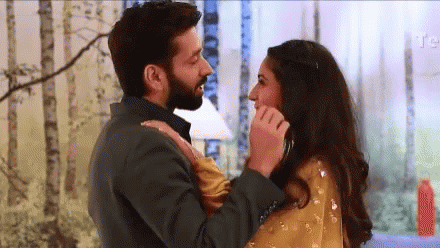 Anika gigles, shivaay continues feeding her.
---
---
@mandir
@Raichand mansion
Suhana and dadi are shown making garlands for puja .
Dadi – suhana. Im really happy that shivika are hgaving a baby. But im tensed as well.
Suhana – why ma ?
Dadi – u know about the old tradition of our family. the son of our family , whose wife bears the boy child first, gets to be the owner of raichand industries .
Suhana – how can I forget that ma ..just because Shivaay was born a boy, his father that is jethji became the owner of raichand grop of industries. And maya's dad was left speechless.
Dadi – suhana…
Suhana – its okay ma, I don't mind. Im happy that anika is pregnant. I wish she gets a boy. So that amrit bhabi'[s soul will rest in peace seeing shivaay being the owner of raichand industries .
Dadi – me too .
Suhana fadely smiles .
Dadi – but I doubt Anahita would like it. As because, after amrits death, anahita married Jignesh and bore laksh . she would want laksh to inherit the properties and not shivaay.
Suhana – doesn't matter ma. Even I may want sanskar to inherit the properties. Will it matter ?
Suhana nods in disbelief and walks in away. Dadi looks on .
Anahita is shown eavesdropping.
Anahita in her mind . – no other son in Raichand family sshould have a boy before Laksh.
Shes looks on stern .
---
@kitchen
Suhana – swara . leave it beta . ill make coffee for sanky .
Swara – its okay mom..i will make it. Sanskar loves my special coffee. With extra cream and extra sugar..
Suhana – and also the magic of ur hands..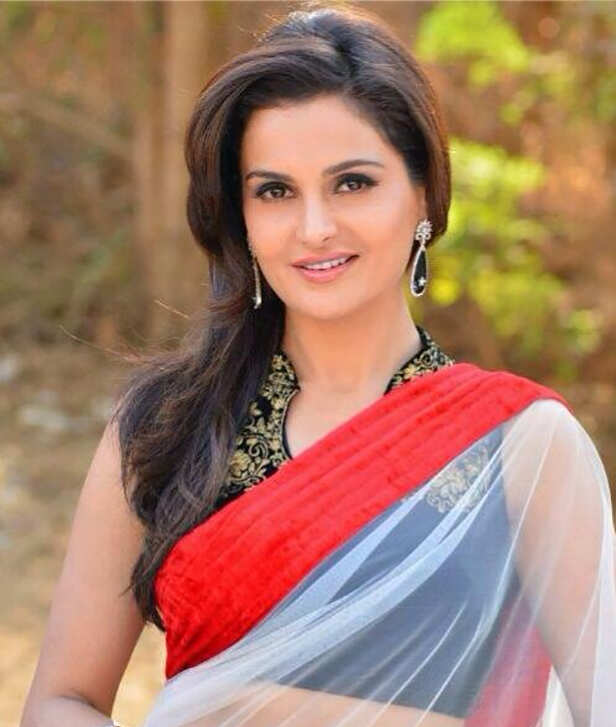 Swara blushes.
Suhana – ur such a darling beta …so easily u have adjhusted to the family.
Swara smiles .
Suhana – and the way say mom is more lovely. Now I feel I have 3 daughters…maya , jeevika ,and you .
Swara – thanks mom..even I feel I have 2 moms now.
Suhana – and I think u should plan babies soon, after all it will have 3 moms ..
Swara – it will have 4 moms…
Swara realizs what she said and bits her tounge.
Swara – nahi mom, now ur sanskar is still ur baby. How can he have a..
Suhana – no more..now he is habituated to u only
Swara – mom…
Suddenly sanskar calls out from his bedroom ..- baby !!! sweetheart !!!! my towel !
Swara blushes beetroot red…
Suhana laughs ..
---
---
@Raglak room
Ragini is shown sleeping . laksh comes from jogging and sees her.
Laksh – oh my god .. this girl is still sleeping…
He goes and sist beside her..
Laksh – ragu baby..cmon wake up na ..
Ragini – laksh..let me sleep..
Laksh – ragu..plz wake up..see its 11 . what will all say..wake up na..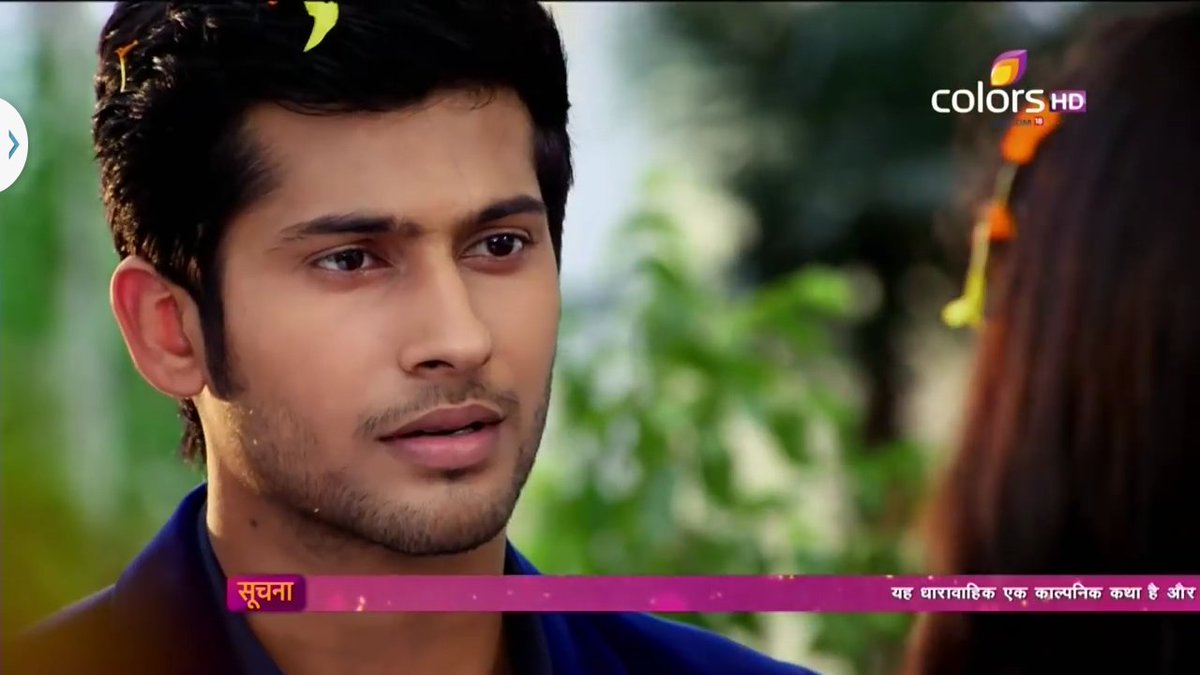 Ragini keeps snoring. Laksh looks tensed.
Laksh – mom will beat her black and blue. He strtas pulling ragini's hands and feet.
Laksh – ragini utho ..earthquake..bhukamp ageya/ragini..bhukamp..utho..bachao…
Ragini groans – laksh..kya hai ? kya bak rahe ho. Mai nahi phas rahi tumhare jaal me..goodnight.
Laksh – areh..meri ma .uth ja na..
Ragini – uff..ek toh raat ko sone nahi dete ho aur ab subhe bhi nahi sone dete !
Laksh bluhses and smiles itching his eyebrows..
Laksh – yaar…
Anika knocks on the door.
May I come in ? devar ji ?
Laksh – oh bhabi ..plz come and wake ur bff up . mere se nahi hona..
Anika comes and tries to wake up ragini.
Anika winks at laksh – lucky..u hsould have let her sleep at night na..
Laksh defends – but bhbi..we didn't even touch each other last night. Dinner and straight to sleep..
Anika nods and takes of blanket from ragini. She is shown wearing Laksh's black shirt with 4 buttons open …
Annilka stuns – oh..btw devarji..isnt this the shirt u wore yesterday
Laksh cuts his tounge…- mai nashta karke aya !
He runs away in shame. Annika laughs.
---
---
@evening
@Maha Kali mandir
A huge mandir is shown on top of a mountain . the raichands and walias are shown gathered for puja .
@one corner .
Naira is shown stick to a wall .Kartik runs his fingers on her belly..
Naira – kuch toh sharm karo..we r in a mandir..leave me ..u indecent brat !
Kartik – Naira..i dont now how u resist such a handsome lad .
naira – u know how i resist u ???
kartik – how ??
@2nd corner
Ishani – bcoz I don't fine u handsome at all ?
Ranveer – oh is that so..but other girls do find me very hot..wanna see the proof ?
Ishani – hmm..show me the proof ?
Ranveer walks away and smiles and waves at a girl.
The girls waves back and signals him to call him ,and blows him a kiss.
Raveer smiles when he notices ishanis angry face. Ishani fumes and removes her slippers and strats running after the girl . Ranveer runs behind her and tries to stop her. Virika are shown laughing.
---
---
Jeevika – viren ji..just imagine what will badi mummy react, when she will know that her 3rd son chose a girl who read till tenth and worked at ur house.
Viren smiles – I don't know and I don't care. Im just happy that we got the prettiest daughters of the RAichand house..right Aru?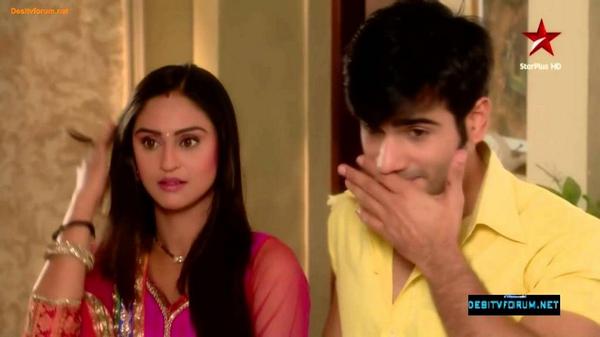 Arjun smiles – yes. Offocurse and also the hottest ones. He licks his lips at maya .
Maya –arjun..how shameless u are..it is a mandir..
Arjun – so what ? ur my wife Maya ..
Jeevika – viren ji, learn somehing from ur brother. How romantic he is and see u ..
Jeevika pokes his cheeks .
Viren – uh..if I must learn I would like to learn from u ..
Viren caresses jeevikas cheeks. Jeevika turns red.
Rohan – bt bhai..u guys have cheated me. one took the hot tempress and another the soothing beauty …and what about me ?
VirJun laughs .
Prince silently smirks …
Kya bhai hai Ro Bhai ? why so disappointed. Waise bhi, u didn't want Blossom or bubbles..u always wanted the sherni buttercup …
Prince points at Kaanchi who is shown taking slefies with Durga , Kunj and Twinkle.
Rohan blushes .
---
---
Sanskar hugs Swara ..as she stood their pouted .
Sanskar:when did u came here
Swara tried to come out of his arms but failed… Sanskar laughed on her struggle .
Sanskar:no use babe u r stuck here for rest of the life of us
Swara:let me go
Sanskar:no I won't
Swara:Sanskar!!
Sanskar:Swara!!
Swara:let go!!
Sanskar:ok on one condition!!
Swara:what!!
Sanskar:be ready we'll have a diffeent fantasy tonight !
Swara:no I don't want to !
Sanskar: why !
Swara:u can do it with ur secretary..u r so loving towards towards her no…??
Sanskar smiles seeing Swara jealous …
Sanskar:oh yeah nice idea let me call her …
Swara: oye…no need I'll do it…
Sanskar:no its ok I'll call her …
Swara: seriously ??
Sanskar:yeah she's u know she's hot also
Swara's face drops ..sanskar gets awwed of her..
Sanskar – aww..upset hoi mujhe tum..
He cups her baby face..
Mera pyaara baby hai…im just kidding jaan..i cant even thing of touching anyone except u ..
Swara pushes him off.
Leave it sanskar ..! im going. I will not come back to u. bye !
Sanskar looks on in disbelief..
Swara walks away.
---
---
Laksh laughs at sanskar..
Lagta haiu..luck kharap hai..kitni hukmat chalai hai Swara !
Chup baith..tera bhi din ayega..
Laksh shows his tounge to snaksar.
---
---
@ cliff side.
Swara is shown playing with Virika's son jerry.
Swara is shown blindfolded.
Swara- my cub..my little tiger cup..ill hold u in no time. Where r u ?
Jerry – bua..catch me bua..
Swara –jerry…
Swara doesn't notcie the cliff and falls off.
She scraems – sanskar !!!!!!!!!!!!!!!!!!!!!!
Sanskar screams – swara !!!!
He runs to her and sits near the clif. Swara is shown holding a tree branch..
Swara – sanskar save me..sanskar ..aaa!!
Sanskar – swara relax..give me ur hand..cmon swara..cmon…
Swara tries but in the process her hand slips off..
Swara – I love u Sanskar !
Sankar –swara !!!!!!!!!!!!!!!!
Swara falls down in deep water ….sanskar looks on flaggerbasted
---
---
Precap – police declare swara dead. Sanskar breaks down . later, ragini gets a treat call. Laksh looks on suspiciously. Swaragini sanlak's photo frame breaks !