#RIANSH OS : HIS BOSS (PART-2) #ISHQ MEIN MARJAWAN 2
HIIII PEOPLEE, I'm back with the 2nd part of my first os. Iss mein thoda hard work laga hai toh please whatever you feel about it do drop down your comments. Let's start………………
It continues from 6th Month of her pregnancy :
Riddhima was sleeping in evening after taking her medicines. Vansh was busy in his important work in the study when he realised that they had an appointment with Riddhima's Gyanaecologist, so he rushed to her but to his suprise she was sleeping. And thought to himself
Vansh : Right now she's sleeping peacefully, and at night neither she'll sleep nor let me sleep . Her mid-night craving's are a disaster now. He moved towards her to wake her up. He noticed she was in one of his shirts and was sleeping holding a teddy baby penguin he gifted her some weeks back.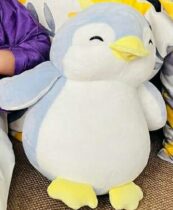 He couldn't stop adoring her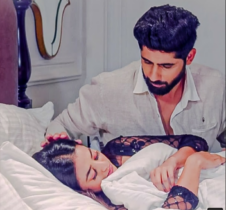 And the glow she had on her face 24 × 7, her red small nose, baby pink cheeks and the innocence she has on her face even while sleeping. He spoke :
VANSH : SHE'S SO CUTE TO HANDLE! ! ! ! ! ! ❤ 
He said and kissed her forehead on which she woke up and sat.
Vansh : Sweetheart, we've an appointment with the doctor.
Riddhima : Vansh , I'm too tired. I want to sleep more.
Vansh : Obviously you'll be tired after being awake for the entire night and not letting me sleep as well and don't forget couple of hours back you were playing pillow fight with me.
Riddhima : I don't want to go. We'll go tomorrow. Promise!
But she realised she was already in two strong and safe arms.
Vansh : Are you in a mood of changing my shirt by yourself or shall I help you in it.
Riddhima blushed on this,
Vansh : Thike phir, I'll change them.
Riddhima jerked on this and was about to fall from Vansh's arms.
Vansh ( Angry ) : Are you mad or what? You would have fallen from my arms.
Riddhima : Impossible! ! !  Get me down I'll change them myself.
Vansh carefully made her stand. He kissed her cheeks.
Vansh : come fast!
Riddhima nodded and came wearing Jeans and White Loose top. They left for the hospital. When they reached Vansh held Riddhima's hand on which she glared him and said :
Riddhima : Vansh , this is a hospital not a shopping mall, I won't go anywhere.
Vansh : Sweetheart, Spaces between your fingers are supposed to be filled with mine. 😉
On which she again blushed and he chuckled. They reached the cabin and the doctor examined her.
Doctor to Vansh : Vansh, Your Baby is absolutely finee but Riddhima…..
Vansh : Yes doctor riddhima what?
Doctor : Look Vansh during Childbirth a lot of energy is required and it seems she's a bit weak than the last appointment. I had told you to feed her almost every hour of the day. If this continues then even if she gives birth to your child she won't be able to survive.
Vansh ( anxiously ) : Doctor I'll see to it. ………… Anything else?
Doctor : No but now be careful. I'll inform you about the next appointment.
Vansh nodded and thanked her. Riddhima was frightened that vansh will scold her a lot now but in car he was silent. He was still looking worried. Ridhhima couldn't see him like this so to lighten his mood she said :
Riddhima : Vansh don't worry, Doctor is trying to scare you for no reason. I'm not weak look at me you even feed me every hour of the day. She might have misunderstood. Let it be……
But he was still looking tensed,
Riddhima : Vansh
No response. Soo she too remained quiet . They reached V.R Mansion. Vansh went to the dining hall holding Riddhima by her wrist.
Anupriya : How was the appointment ?
Riddhima : Appointment went really well. The baby is absolutely finee.
Till then everyone came downstairs.
Anupriya : Chalo Good, Now come to eat dinner is ready .
Riddhima : Maa I'm not feeling hungry right now. You all eat I'm going to the poolside.
As she moved she realised someone gripped her hand and as she turned she saw Vansh's face burning with anger he was never so angry.
Vansh ( stern ) : No need to go anywhere. Sit here and eat.
Riddhima : I said na I'm not feeling hungry. You eat.
Vansh : Because of your this careless behaviour towards yourself you're in this condition.
Dadi : What happened Vansh? What did the doctor say?
Vansh : Ask her Dadi!
Riddhima : Dadi nothing so serious just normal imbalancing of hormones.
Vansh : Don't lie Riddhima. The doctor clearly said that you're weak just the baby is fine. You always refuse to eat healthy food. Bas bahar ka khaana hai. Tell them everything what doctor said.
Riddhima : Fine , I'll eat.
She sat and Vansh served her,
Riddhima : Vansh, mai subah se bhookhi nahi hoon. I won't be able to eat so much .
But Vansh ignored her. She sighed and ate. After eating she went upstairs and changed into Vansh's Hoodie. She saw vansh sitting on the sofa chair in the bedroom and was reading some files. She sat on his lap in Vansh's hoodie and her pajamas and hugged him. Vansh burst into tears and hugged her even more tighter. She had seen him being worried for her everyday since she disclosed about her pregnancy, she knew he had a fear of losing her. Vansh was sobbing hard and barely could speak :
Vansh : Riddh……….maa….. I…….. I can't bear to….to lose youu…….. don't leave me ever alone……
Riddhima : Fikar mat karo itni asani se peechha nahi chhodungi tumhara.
And wiped out his tears. She began talking and after hours of talking she fell asleep on his lap and her head buried into his chest. And he again fell in love with her ❤. He carefully took her to the bed and slept holding her. Next Morning they had a slight fight and because of Riddhima's mood swings it was more miserable. She shouted :
Riddhima : I hate youu! Just go from here.
Vansh : Hey! There's a lizard over there!
Yet again all her anger turned into fear and he managed to get her in his arms.
Riddhima : I don't want to talk to you, you always do this.
And she pouts 😗. He kissed her cheeks and said,
Vansh : Tomorrow, I've a very important deal.
Riddhima : All the best! ! ! !  But I'm still angry.
Vansh : Ridhhima, I'm leaving for Dubai tomorrow.
Riddhima became shocked and tears rolled down her eyes and hugged him tightly.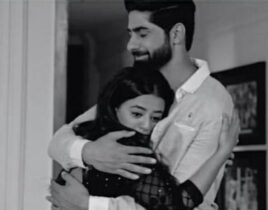 Riddhima : Pleaseee…… don't go Vansh. Who will handle my mood swings after you leave.
Vansh : Don't worry sweetheart, in 2 days I'll be back.
Ridhhima : I'll also come with you.
Vansh : No Doctor won't allow.
Ridhhima : is it so important?
Vansh : if it hadn't been so important would I leave you even for a second.
She kissed him. Later, Vansh instructed everyone to take care of Riddhima like a 3-year-old kid. Update about everything she eats ane give her medicines on time And not let her go anywhere alone. Next morning he left for Dubai. Riddhima missed him from the core of her heart. He too.
At Night ,
" Bye ", Vansh said on call
" 10 more minutes ", Riddhima said.
Vansh : Sweetheart, we've been doing this for last one hour.
Riddhima : Vansh, I'm missing you so much.
Vansh : Me too, ok now bye .
Riddhima : Ok byee
Next Day he came back earlier than he had said to surprise Riddhima. He reached V.R. Mansion. Everyone in the Hall were surprised.
Dadi : Vansh you came early ?
Vansh : Yeahh! Riddhima was missing me so to surprise her . Where's she?
Dadi : woh beta…….. woh
Vansh ( tensed ) : Dadi where is Riddhima?
Dadi : Beta she wanted to eat street food so, Aryan, siya and Ishani took her.
Vansh : Whattt? Why did you allow her ? I strictly instructed not to.
Dadi : Beta, don't force her too much. She was already sad cz of the fact that you ain't here so to enlighten her I allowed.
Vansh : But Dadi……..
Till then Aryan, siya and Ishani with Riddhima came . Riddhima saw him and ran to him and hugged him. For a moment he forgot everything and was relieved seeing her and smiled :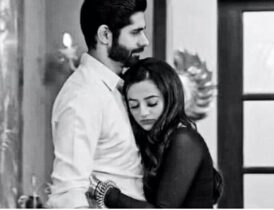 Riddhima moving away from him spoke:
Riddhima : Surprise for meeeeee! ! ! !
Pulling her towards him said :
Vansh : Hmmm, You missed me?
And hugged her tightly.
Riddhima : Any doubt ?
Vansh : Nahhh!  Well , we have to meet the doctor today. Appointment is fixed for evening.
Riddhima pouted and everyone laughed.
In evening, At the hospital in Doctor's cabin :
Doctor : As of now everything's normal. Just an injection left then you've to come next week.
Riddhima (Scared to hell) : Doctor when everything is normal then why injection.
Vansh knew she was scared of injection but it was important.
Vansh : Riddhima it's important! !!
Riddhima : No no no , I'm fine. I don't need it.
Vansh : Doctor you please do the needful.
Riddhima glared him angrily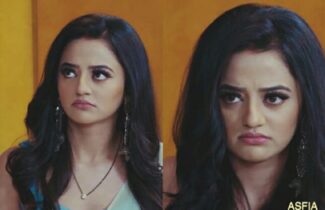 Doctor started the procedure.
Riddhima's POV :
When the doctor pushed the injection into my veins , in the mirror , I saw Vansh's reflection. His face was in more pain than even I felt, and he closed his eyes for few seconds and I shed a tear, not because of pain, but in happiness that he felt my pain.
POV ends .
Vansh : Done Sweetheart! Don't cry noww.
Doctor : I know, it's a painful injection. Okay now you both have to come next week.
They left for V.R. Mansion. But Riddhima's Food cravings aare eternal.
In Car,
Riddhima (innocently) : Vansh, Let's eat some chaat.
Vansh : No, in afternoon you already had it.
Riddhima : No no Pleaseee naa! ! ! Doctor also said everything is normal.
Vansh : Ridhhima I already said no !
Riddhima : You always do this . You only want the baby. You don't care for me at all.
And started crying loudly
Vansh : Accha Accha thike, We'll go (murmuring) Her mood swings are crazy.
Riddhima : You said something?
Vansh : Nahi meri jaan mujhe meri jaan pyaari hai.
Riddhima : Good Vanshu 😀! ! ! !
Vansh : Thank youu Riddhu 😘
After eating they reached V.R. Mansion.
3 MONTH'S LATER :
Riddhima and vansh fought over something and vansh scolded her a bit on which she stopped talking to her and was ignoring him. At Dining Hall :
Anupriya : Riddhima you seem tensed? What happend beta?
Riddhima : No nothing happend! I'm fine!
Anupriya : okay !
Riddhima sensed a bit pain in her stomach but ignored it. She was becoming uncomfortable which was noticed by vansh…
Vansh : Ridhhima…….
Ridhhima :. ………….
Vansh : Riddhima ? Are you okay??
Riddhima nodded negatively. Everyone became worried.
Vansh : Shall I take you to hospital ???
Riddhima : Yeahh
Everyone rushed to sit in car and they soon left for the hospital. As they reached Riddhima got admitted.
Doctor to everyone : we'll have to deliver the baby right now.
Vansh ( Nervous ) : But the Due date is still not close ?
Doctor : But she is in a lot pain which can't be reduced. We're preparing for the surgery.
Everyone together : Surgery ????
Doctor : Yeahh! We too were expecting a normal delivery but as the circumstances dictate we'll have to perform C-Section. But don't worry it's not too risky. Well one of you ladies can accompany me.
Anupriya : Yess I'll come.
Vansh : Can I meet her ?
Doctor : Sorry, But not Right Now.
They waited patiently outside the operation theatre but Vansh was too restless. After 30 minutes the doctor came out with a delighted and cheerful face to the Rai singhania's. Vansh and other family members  rushed to her :
Doctor :  Congratulations ! ! ! ! ! Vansh you're blessed with an angel. Who looks just like you rather female version of you.
Vansh and everyone were in tears, tears of happiness, excitement, Affection and Pure Love. Vansh couldn't believe that Riddhima gave birth to their symbol of love ❤. Doctor Brought the baby girl and carefully handed it to Vansh. She was playing in his arms and he was amazed to see his copy. Her tiny hands wiped his tears by coincidence and he hugged her warmly protecting her from everyone. Everyone came closer :
Dadi : Vansh , Daughter's are God's Greatest blessing ever and you've achieved it. Look at her she's such an angel. Iski roz nazar utarni hogi. God bless her ! ! ! ! ! !
Ishani : Bhai such a munchkin' she is please can I take her in my arms.
Vansh refused cutely and held the baby more closer. On which everyone chuckled.
Siya : Bhai she ls such a Adorable, lovely and playful baby she is. Her eyes are full of playfulness. We all will pamper her infinitely.
Aryan : Right ! ! ! ! But have you thought any name for our baby love ?
Vansh : Off-course, I always wanted a baby girl so I and ridhhima had decided long back that if it's girl we would name her Vanya 😍 for us and Aryaa 😍 for outsiders.
Chanchal Chachi : Sweet Name though! Riddhima…… Doctor how's she?
Doctor : The surgery went really well and she took the pains bravely. She's absolutely fine now and will gain conciousness after few minutes. Your daughter is very adorable Vansh and she has even played with me and the staff. She's a happy kid ❤. Enjoyyy your new Journey to the fullest.
Vansh : Thank youu sooo much Doctor for helping me and ridhhima throughout our pregnancy. And for helping Riddhima to bring my angel in this world.
Doctor : Welcome Vansh ! ! ! ! Aryaa is too sweet please bring her often her so that we can play with her.
Vansh : You can call her Vanya 😊.
Doctor : Ohh, Vanuu your mother is really brave. And you're too lucky to have such a lovely family . Love youu ❤️ bohot saara baccha.
On which Vanya smiled. Everyone couldn't stop adoring her . Nurse came…..
Nurse : Riddhima has woken up doctor!
They met her Vansh kissed her forehead and handed Vanya to Riddhima . She was shedding tears of happiness vansh hugged her. They left for V.R. Mansion.  Vansh Grew Over-Protective for Vanya. He used to always be around her. One such day……
In morning, Riansh Bedroom :
Vansh :  Riddhima when will she wake up ?
Riddhima : Vansh how would I know . Well she always wakes up when I want to sleep.
Vansh : Sleep noww …… I want to play with her.
Riddhima :  Vansh, you're impossible…
Ishani knocks their room….
Ishani : Bhaabi look what I have got…… cute dresses for Vanuu. Let's try them.
Riddhima : she's Asleep Ishani.
Ishani : Areyyy…. when will she wake up ?
Riddhima : Vansh is waiting for that too.
Till then Vanya woke up and holded one of Vansh's finger while he was sitting beside her. He quickly took her in his arms.
Ishani : Bhai I want to try these clothes on her.
Vansh : Later Ishani. Vanuu is busy with her dadda.
Ishani : Ohh Godd Bhai ! ! ! She's always with you, you roam with her always, hug her, kiss her. You don't leave her only when will other people get time to meet her .
Vansh : I don't know ! ! ! If you want to talk to her then talk from there only.
Riddhima couldn't hold her laughter.
Riddhima : Ishani, Vansh won't let you go close to her. Yahi se baat karle.
Ishani : Finee !!! Vanuu look bua have got these cute-cute dresses for you and she'll make cute-cute hairstyles makING you look even more adorable. Do you like them?
And she smiled on which all three of them chuckled heartily. Days went like this and one more evening in Riansh Bedroom. Vansh entered and his heart melted :
Riddhima and vanya were sleeping while shinchan was playing on T.V. as he grew closer he saw Vanya in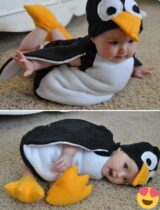 Penguin Outfit and he thought :
Vansh : So finally Riddhima has got a real baby penguin noww.
And said aloud:
VANSH : THEY BOTH ARE TOO CUTE TO HANDLE !!!!❤
THE END !!!!!!
Sooo People this is completed after a lot of hard work as in the first attempt I wrote 1/4 th part of it and it got deleted and in the second attempt too I wrote half of it which was tough and it still deleted and I got disappointed. But later the same night finally I gathered some courage to write it and I could accomplish it. Please do drop down your comments that how was it. Thank youuu sooo much jiii ❤