RIANSH FF: MEANT TO BE YOURS PART 13: PLANNING SUPRISES
Hi guys , here is the chapter 13 of my FF . Hope you liked it. Comments in the last part were less so please comment as it's the only way to know if you all liking the story or not so please comment.
Here is link of previous part
Here it starts…….
Vansh was looking at Ridhimma with tearful eyes when she got up and took him near the sea . Water waves were touching their feet. Ridhimma put her head on Vansh shoulder and held his arm tight. Vansh understood that Ridhimma is not upset with him and was feeling happy. He too closed his eyes felt the water touching their feet and the cool breeze flowing letting himself relax.
At that time both were understanding each  other perfectly without speaking anything. Both were disturbed by their past and just wanted to get rid of that feeling. They wanted to be close to each other and forget all their problems.
After sometime both open their eyes and look at each other and smile.
Ridhimma: feeling okay?? (smiling)
Vansh: much better ( giving a assuring smile)
Ridhimma: I also have another way to make you feel even more better. Do you want to try??
Vansh : surely madam (bowing down)
Ridhimma : okay. Take a handful of sand in your hand then close yor eyes and make it a sand ball remembering all the bitter memories and throw it as far as you can. When you throw it the sand ball breaks and its particle scatters and fall far away from each other. These particles are your problems and when the are scattered they become small and easy to overcome.
Vansh: wow Ridhimma , since when you started reading philosophy.  I think I must try it .
Saying this Vansh picks up some sand closes his eyes and remembers all his past suffering and make it into a ball . He opens his eyes  takes a deep breathe and throws it with force . It scatters in the sea and Vansh looks at it and then towards Ridhimma
Vansh: wow it worked Ridhimma, I should start taking philosophy lessons from you
Ridhimma: shut up !! Lets go home now
Vansh and Ridhimma departed towards VR mansion  . After a while they reached VR mansion and said good night to each other and departed towards their respective room .
Vansh room
Vansh came out after freshening up and thought of happening of whole day . A small smile crept on his face.
Vansh (to himself): thank god  I told everything to Ridhimma . Now there is no secrets between us and no problem .
Suddenly Kabir Angre and Aryan barged into his room. And Kabir said out of no where
Kabir: and now you should propose her and confess your feeling.
Aryan : exactly you should say it before it gets too late
Angre: look who is saying who himself hasn't confessed anything till now 
Aryan: oh mister it is not easy okay especially with ishani whenever I want to confess she starts to talk about her   dresses cosmetics or starts to fight with me. You know at the beach  I wanted to tell her asked her to come with me but instead she started fighting and said not to disturb her (making a sad face) .
Angre Kabir and Vansh were controlling their laughter started laughing seeing his face.
Angre( controlling) : oh poor Aryan is having a bad time .
Kabir: guys stop it we are here for Vansh right now so lets concentrate on that . (looking at Vansh) when are you planning to propose her.
Vansh: I don't know . With so much going on I didn't plan it. But I will propose her soon
Kabir: and when that soon will come Vansh??
Angre: Vansh propose her tomorrow don't delay
Vansh: what tomorrow?? How will I plan everything in a day are you guys out of your mind
Aryan: don't worry about that we will manage that you just concentrate on proposing her okay
Kabir: we will do all the neccessery arrangements . You just focus on her. And don't tell her anything . Aryan will bring to the place tomorrow by any means.
Angre: so start your work we will start ours
Saying this they went and Vansh was just looking at them.
Vansh: if they have decided everything why did they come to ask me .  But idea is not bad I should propose her tomorrow . Be ready Ridhimma (smiles)
At Ridhimma's room
Ishani: so its final you are going to propose him tomorrow right.
Ridhimma: ya … but arrangements ??
Sejal : leave that on us Ridhimma . We will do that . We will also bring Vansh there you just be ready
Sia: ya I will bring bhai there . I am so excited to make you my Bhabi .
Ridhimma: Sia I have not even proposed him and you are thinking of marriage .
Ishani: ya understand Sia .they want to enjoy for sometime right Ridhimma 
Ridhimma( embarrassed) : over now go and do the arrangements  go
Sejal: okay okay going  now don't shout to be Mrs Raisinghania
Ridhimma: sejal ( shouts)
Both Ridhimma and Vansh sleep thinking of each other in their respective room.
There Anupriya was worried as Vyom is not responding to her calls .
Anupriya: I have to go to his house to see if he is fine or not.
Saying this Anupriya goes to Vyom house. she enters his bedroom and finds him sleeping .
Anupriya: why was he not picking up my phone when he is at home . Let me check
She goes near his bed and takes off the sheets and falls backward. Vyom is lying on his bed dead , his face covered with bruises . He was lying there lifeless.
Anupriya: (crying) Vansh killed my Vyom.  Vansh is the killer of my son. I will not spare him. all this while I was playing small games and a deadly game will start and at the end Vansh Rai Singhania  will be dead. (raged)
Next morning
Vansh went somewhere early  in  the morning. When he returned he was happy and then suddenly Ridhimma also came back at same time .
Vansh: Ridhimma where are you coming back from at this time.??
Ridhimma: nothing Vansh I have gone for a walk . Now same question to you.
Vansh : same answer as you Ridhimma coming back from walk. Now I should go and freshen up
Ridhimma: ya I should also
Saying this both went to their room. As soon as both entered their respective room ,they took out a ring box from their pocket opened it saw the rings and said
Vansh: be ready Ridhimma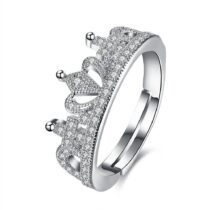 Ridhimma :  be ready Vansh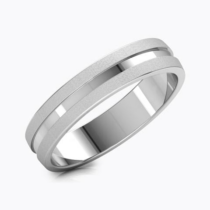 Evening  time.
Vansh came to hotel booked by Kabir  booked . It was all dark .
Vansh: why it is dark here?? don't know when will Kabir bring Ridhimma here
At that time Ridhimma also came  there and saw everything dark.
Ridhimma : don't know what those idiot has done ?? Where is Vansh Sia told she will bring him
Both were walking backwards and bumped into each other and lights came
Vansh Ridhimma( in unison) : you ??
Precap:  I LOVE YOU
so here part 13 ends .Hope you liked it. Please let me know in comments and ignore my mistakes. The philosophy just came in my mind and I wrote it so if you don't like it forgive me .