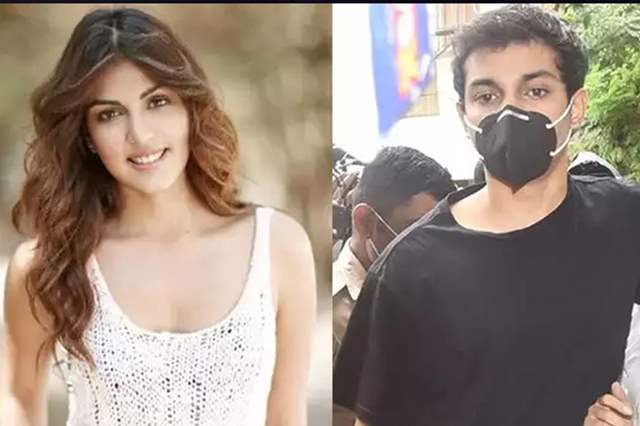 Sushant Sungh Rajput's death was so unsettling that everyone was waiting for some evidences to be found so that they can know what happened to SSR on the morning on June 14. Rhea Chakraborty and 5 others had an FIR filed against them which initiated the probe into the matter by three different agencies. NCB which is looking at the drug angle in the case has now arrested SSR's house manager Samuel Miranda and Rhea's brother Showik Chakraborty. They were presented before court today and now they will be under custody for 4-5 days.
During a recent interview with Times Now, Narcotics Control Bureau (NCB) Director KPS Malhotra opened up about the case and its findings.
In this investigation, we registered a case in which the seizes took place of the contraband and even the financial seizes took place and the positive links of the backward and the forward can lead us to the seven arrests so far. The recent arrests being Showik and Miranda.
– NCB Director KPS Malhotra
What has been the role of Showik and Samuel?
From the NDPS/Legal point of view, their role can be summed up with three sections – section 20b of NDPS which is about cannabis – the bud which falls under cannabis property. Then it is sections 28 and 29 – section 28 is an attempt and 29 is the conspiracy behind the contraband.
Both of them have been found guilty? 
Yes, the evidences have been found against them under similar sections and the transactions which came during the interrogation and which can be linked with the digital trail, they were arrested in this case.
Apart from the 7 arrests you've also arrested other 4 people so far what has been their role? 
The case always starts off with a trail either financial or contraband, or in NDPS the case can be without this position this contraband. So, the persons who were arrested were due to the position of the contraband, and they were a part of the network who supplied the contraband. There was one person who was arrested who had a substantial amount of drug money, he was arrested and his charges would be tried to frame as section 27(a) – a financial one. So depending on the role, different people were found to be having enough evidences so we needed a custodial interrogation or we had to arrest then under the provisions of NDPS.   (Also Read: Rhea's Brother Showik And SSR's House Manager Samuel Miranda ARRESTED!!)
What has been Rhea Chakraborty's role in this since her chats were also discovered? Do we see her getting arrested?
Its a prospective question and the question which will unfold as per the investigation. Commenting on that question will be tough and it will be based on speculation so I will be resisting to comment on that.
Are there any Bollywood celebrities that your probe is looking into because there are a lot of names that are coming out? Is anybody likely to be questioned?
As far as the mandate of NCB is concerned it is about how to control the drug trafficking networks. Whosowere is in the network irrespective of the position, class, creed, religion whatsoever, those people are on the radar. It's not only just on the mandate of NCB it is also with the overall drug law enforcement agencies. Saying specifically about a special group, but yes this case revolves around that particular sort of culture so that's why most of the discussion comes about the Bollywood industry. (Also Read: Drugs Were Very Much Part Of Culture Around SSR, Claims Shruti Modi)
Kangana Ranaut has come out and said that she knows a lot of people who are into this and will you be sorting her help or anybody's help?
As such no decision so far and if the decision so will be taken our competent authority. Whosoever has any information about drug trafficking they are free to approach Narcotics Control Bureau we have out emails we have out phone numbers, so it's not about any specific person overall. Anybody having information can contact us and we would like to the nation in that regard.