My Love My Life My everything twinj ff part 24

Warning: A non-numeric value encountered in /home/ftpusers/tellyu/public_html/wp-content/themes/publisher/includes/func-review-rating.php on line 212

Warning: A non-numeric value encountered in /home/ftpusers/tellyu/public_html/wp-content/themes/publisher/includes/func-review-rating.php on line 213

My love my life my everything twinj ff part 24
Days passing like this twinj missing each other so much kunj is very guity for his mistakes and want to ask forgiveness. Twinkle not giving him chance to speak to her she using so much harsh words for him which hurting him so much but he didn't said her anything he is trying his best to make her happy . And twinkle too melting for his care and love but not showing it because she suffered lot and she is bit angry with him for everything. Aman trying his best to impress twinkle but thats not happening because twinkle always thinking about kunj only and he tryed to manipulate her saying kunj is very bad and he have affair with some other girl.
Twinkle working in office aman comes to her
Aman- Hi twinkle
Twinkle- hello sir
Aman- no dont call me sir
Twinkle – hmm not looking at him
Aman – where you lost? Smile please you look really cute when you smile
Twinkle- I cant smile without any reason and I am lost nowhere.
Aman- yar come lets go to canteen and have something
Twinkle- I am not hungry aman you go snd have
Aman – please na yar please you are my friend right please come he requested her many times twinkle said yes later he said not to canteen but to food court at mall and took her there.
Aman- do you want to shop anything?
Twinkle- no
Aman- ok but please help me i want to buy dress for my sister so help me na yar
Twinkle- but
Aman- please
Twinkle- ok Twinkle selecting dress while she remembering the memories which she spend there with kunj…she remembered how kunj helping her in choosing her dress and how he use make her feel special everyday. She was lost in his memories and aman only talking to gain her attention but not happening.
Next scene
Yuvi and Ananya busy in staring each other
Yuvi- why you staring me
Ananya- because you are staring me you started first
Yuvi- oh oh haan haan ok.
Ananya- what haan ok??? tell me now why you staring at me?
Yuvi- oh haan I am your boss
Ananya – so? You stare me ? Boss should stare his PA is it any new law or rules?
Yuvi- oh not like that ..I…I was looking at your…your…
Ananya- mine what?????
Yuvi- earrings…haan earrings I am thinking to gift same  earrings to my future wife so was staring at that not at you haan (pov hope she believes it )
Ananya- oh I already have it na so dont want that slowly
Yuvi- what???
Ananya- nerthing
Yuvi- hey you helping twinkle right Ananya shocked
Yuvi- no need to be shock i got to know everything and yar kunj is not happy without twinkle
Ananya- twinkle too same not happy but still bit angry on him hope everything will be fine in somedays.
Yuvi- hmm we both will make plan and make them one what you say?
Ananya- good I am with you she checked mobile and read twinkle message that she is in shopping mall with aman and she tells her to join because she is not feeling goid with aman.  Ananya said it to yuvi
Yuvi- we will also go with kunj ok he is upset because he didnt got chance to look at her . Ananya node in yes yuvi went to kunj
Yuvi- chal na yar please
Kunj- dont have mood to shop
Yuvi- please yar I want to buy earrings help me please
Kunj-what????
Yuvi- arey not for me for my future wife please bhayi come he dragges him kunj sat on driver seat Ananya at back seat yuvi opened back seat door Ananya looked at him and questions him through eyes..hmm?
Yuvi – hey I was just checking the door is correctly closed or not? What you thought haan ill sit with you no baba no he closed door kunj controlling his laugh Ananya too
Kunj- slowly yuvi what is this? You started to feel for Ananya
Yuvi- no
Kunj- I can see it in your eyes don't lie me ok i didn't saw this love in your eyes for mahi and yuvi I think you are not sure about your feelings for mahi i think you dont love her but Ananya i just said what i felt
Yuvi- yes about mahi what yiu said is true i dont feel for her thats true i dont trust her yar dont know why i feel that she tells lie and she is cheater and also I feel she isn't that girl i loved because our feelings and likes and dislikes matching when we are away from each other when i didnt looked at her face too and now when she is with me i think its not matching and some time she makes me to doubt on her is she only that girl or no? Because she is different from what she said
Kunj- what ? Ok dont worry we will find out they reached shopping mall they coming near shop twinkle didn't looked at them aman looked at kunj he just dragged twinkle outside before they look at each other but kunj saw twinkle and he got angry looking at the way anan dragged her out
Twinkle- stop it yar leave me aman
Aman- oh
Twinkle- mad why you did like that haan?
Kunj- oye saale how dare you to touch her haan ? Above to punch him Yuvi stoops him from doing so
Aman- twinkle i drag you out for this only you dont want to look at his face also no and ge is here i thought he will harm you so was taking you out from here
Kunj- shut up
Twinkle- no aman no one can harm me now I am already broken now no one can break me again because I am already broken her words pierced kunj heart ..she continued… and I am not scared of any one his presence will not affect me ill also shop here only now she went inside kunj her behind
Ananya- hope they don't fight again yuvi
Yuvi- no yar may twinkle fight now but not kunj he know how to handle his doll not now may be but one day for sure he will convince her
Ananya- hmm yuvi and Ananya shopping something yuvi selecting dress for her
Yuvi- baba I am confused what girls actually like huh
Ananya- anything which there loved one present her
Yuvi- oh costly gifts?
Ananya- no yuvi not about money its costly or cheap doesn't matter in love if they gift anything with love that enough to make the other happy.
Yuvi- oh I am impressed
Ananya- your girlfriend?
Yuvi- arey why you take her name now yar she is headache
Ananya- na tell me will she accept all your gift
Yuvi- haan
Ananya- ok take this and gift her its rate is cheap gift her with rate tag only I am sure she will accept it happily for you (pov you will get to see her true face )
Yuvi- ok ma'am and you take this one giving her one dress …you look good in it Ananya took it happily and went to trial room after wearing it she comes outside and shows yuvi saying really i liked it yuvi got mesmerised by her beauty he went close to her ananya stepped backwards and stopped by door yuvi blocks her way keeping his hands against wall looks at her and said beautiful while she gave shy smiled yuvi looked at her lips  and comes close Ananya closed eyes some voice came
"Such romantic couple"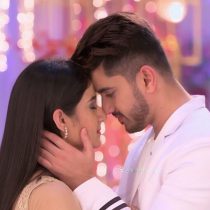 They both got senses seperated themselves awkwardly yuvi muttered sorry and went from there.
Yuvi pov ( why i did this do i love Ananya and when i talk to her i feel like i talked to her  before also i feel like i know ger from long time.why this is happening to me I have to find out..)
Next scene
Kunj- twinkle…
Twinkle- what?
Kunj- why he came with you for shopping?
Twinkle- hey no I came here then he was also here kunj its coincidence
Kunj- what coincidence? Why he will come for same mall and to same shop he followed you twinkle.
Twinkle- oh now you feel its not coincidence and he is behind me that time i also said same to you that rashmi follows you and comes in between us but you said its just coincidence…then why not now huh….leave it and today I only came with him for shopping first he said he is hungry then we came here then he said he want my help in choosing dress for his sister so we are here got your answer happy and wait…..why I am telling all this to you who are you???
Kunj- yar twinkle sorrrrrrrry please talk to me like before see ill hold my ears too sorry cutely he said twinkle came to him and made him Leave his ears
Twinkle- sweetly "why you saying sorry to childish people kunj go and butter to rashmi she is your good employee and very good women . Now her engagement broken may she is crying take som tissue and run to her ok wipe her tears and convince her ok"
Kunj- twinkle please yar dont talk like that only you are important to me not that rashmi dashmi ….
Twinkle- acha huh go away from me i dont want to talk with you
Kunj- but I want to talk with you
Aman- she is telling na man go away from her dont trouble us
Kunj- phir aa gaya thu ???
Twinkle- huh she went to other side
Kunj saw aman also following them
Kunj- abey haddi go from here anan node in no
Aman- where is twinkle?
Kunj acted like he is selecting some pant and shirt for him and said "twinkle like it if i wear it ill look good in it and its her favourite colour too"
Aman pov (oh then i should wear it and impress twinkle)
Aman- hey kunj i saw it first its mine give he snatched it from him and rushed to change it in trial room kunj smirked aman kept the shirt and pant on door like hanging it there and he turned and removed his clothes and put on door again as soon he placed everything there someone pulled his all dress from 0therside and put it on floor and locked his room from outside aman didnt got anything to wear  he got its kunj idea to lock him there like that so he cant disturb twinj and now if someone open door too he cant go out in that state he started to scream for help while kunj escaped from there and reaches to twinkle who is busy in selecting her dress. He too joined her twinkle made faces kunj smiled at her both touched a sky blue colour dress at a time and both went into flashback.
Flashback
Kunj's birthday is next day  and twinj at shopping mall
Twinkle- kunj
Kunj- yes darling
Twinkle- kunj tomorrow is your birthday so what you want tell me ill give you
Kunj-  hmm?? tomorrow my birthday and will you gift me whatever i ask?
Twinkle- haaan cutely nodes in yes kunj looks at her and comes close to her and he looking at her very romantically twinkle going backwards
Twinkle stopped by wall and kunj smiled at her and he pick up saari from there which is sky blue colour
Kunj- i want you to wear it and come date with me will you? ???
Twinkle- its beautiful but kunj …i dont know how to wear it
Kunj – oh its bot big problem ill teach you come to trial room now he dragges her to there he pulled her with him inside and locked door
Twinkle – kunj go outside what other people think
Kunj- shh now ill make you wear it he touched her top while twinkle showed him big eyes like why he us opening it he made it bit up by rolling it till her chest and her waist is visible twinkle in shy mood kunj tease her more by pulling her close by her waist and tickled her there then he startes to make her wear saari romantically when he hand touched her bare body it send cold shiver in her she moaned his name like this in very romantic way he made her to wear saari and she looked beautiful in it . Then he took out her gair clip and made her hair free and she looks gorgeous now he kissed on her forehead
Kunj- my girl is pretty twinkle kissed on his cheeks …ill help you in removing now
Twinkle- hahaha dont want go out she put him out and closed door.
End of flashback
Kunj – you look beautiful in this color
Twinkle- huh i dont want it I hate that colour
Kunj- oh
Twinkle told shop keeper to show some saari
Kunj- haan bhayya hamare shadi hey tho kuch grand aur costly saari dhikavo
Twinkle lookes at him angrily
Kunj- and engagement ke liye lungi grand wali dulhan key liye
Twinkle- girls will not wear lungi
Kunj- then what you telling that he tryed to remember
Twinkle- its lehenga not lungi and i dont want leganga if you want take it
Kunj- its ok if you want to wear short skirt or crop top that is also ok darling bhayya silk short skirts with Golden border and diamond designer crop tops
Shop keeper – hein?
Twinkle- just shut your kunj dobt disturb me they showed her some saari
"Its 15k told shop keeper "
Kunj- its very good
Twinkle- show me some costly saari its not good kunj also looking other saari for her
Kunj-??
25k
Kunj- yes
Twinkle- no show more
50k
Kunj- not good so costly
Twinkle- its good
Kunj- yes really good
Kunj holding another saari
Kunj – huw much for this
75k
Kunj- ok pack this two
Twinkle- wait that saari is costly than this huh show me more costly saari
Kunj- both for you only yar
" maam see its expensive 1 lakh"
Kunj – show methat one
"Its 1 lakh 25k"
Twinkle- more
Sorry last piece
Kunj smirked at her
Twinkle- huh you do one thing gove me this saari only for 2 lakhs
Kunj- pagal …..
Twinkle – you spoiled my mood i dont want saari huh and went from there kunj too
Someone helped aman and gave his clothes back
Aman- twinkle….
Twinkle- what? He said what kunj did with him and they went  to food court
Kunj goes to yuvi
Kunj- ill not leave that aman he is trying to come between me and twinkle
Yuvi- arey no one can come between lovers
Ananya- no yuvi some people tryto come and some came with there fake identify
Yuvi- fake identity ?
Ananya- leave it kunj you have trust in your love right then nothing happens and twinkle only loves you I am sure abou it . You put your 100% in convincing her we will help you
Yuvi- yes
Kunj- ok until she comes out of food court ill think something a idea flashed in his mind he smiles to himself
Next scene
While having there food Twinkle just playing withfood and smiling like idiot thinking about kunj aman touched her hand Twinkle thought kunj
Twinkle- kunj i …and looked at aman
Twinkle-aman i told you please don't do this all we are only friends
Aman – twinkle try again please
Twinkle- uffo aman its not maths problem if ans is wrong we can try again my opinion about you will not change ill never think about relationship its never going to happen i love kunj only yes i love kunj
Aman- twinkle he don't deserve you he is not good. See what all hedid with you
Twinkle- i didnt told you how you got i what he did with  me huh leave it . Whatever he did he did with me and thats not your problem so you dont have any rights to come between us and speak better you stay away from our matter
Aman- believe me twinkle kunj is not gpod guy he have affair with other girls too he slept with many girls
Twinkle- just shut up ok dont force me to slap you ….how dare you to speak this cheap about my kunj haan he is my kunj i know how he is you better be away from my personal matter got it Twinkle started to go from here aman held her hands and pulled her
Aman- i love you please twinkle i love you leave kunj and come to me ill give you everything
Twinkle- shut up aman and leave me what you doing he pulled her more twinkle pushed him and slapped him hard
Twinkle – stay away from me i hate you…twinkle went from there aman touched his cheek
Aman- what a touch my darling ill not leave you for this ill marry you at any cost now
Twinkle- Ananya where are you in call
Ananya-come here
Twinkle saw kunj there
Twinkle- come Ananya lets go home
Kunj- twinkle please one chance ill never do it again I am sorry
Twinkle – Ananya ill be waiting for you near car please come soon
Kunj- from 3 months here I am waiting for you please give mesome time
Twinkle- so that you can break me again mr.sarna
Kunj- twinkle everyone does mistake I am not saying i was wrong i know i was very wrong I am sorry for that  please forgive me and come back to me
Twinkle- no
Kunj- today evening come to beach i will be waiting for you there if you dont come
Twinkle- what you will do ? Will you slap me again?
Kunj- no ill die
Twinkle- kunj..no i wont come there and you are not going to do any stunt there
Kunj- tell me you are scared to come there you are scared if you love me again
Twinkle- no i am not
Kunj- prove then wear this gown and come there
Twinj went from there
Yuvi got mahi call Ananya looked at her caller id and got angry she snatched his mobile and cut her call
Yuvi- hey what you did and why you did so?
Ananya- I cant take it more
Yuvi- what?
Ananya- mahi is b*t*h she is cheater
Yuvi- what are you saying?
Ananya- do you feel mahi is same girl you loved you have eyes right cant you see cheaters around you find your girl by heart you have closed your eyes so you are not getting her presece …she went from there yuvi was confused he just recollectes her every words gave him some hints first he went to mahi to give her saari gift as said by Ananya in mean time he said it to kunj too asked him whether she like it kunj said "gifts costly or no that doesn't matter in love whatever your loved one present you that is precious gifts … I gifted twinkle rose she was very happy and then initially when our relationship get started i gave her chocolates and she will be happy she didn't demand anything she is  keeping that wrappers of chocolates too as memorable gift she is crazy"
Yuvi goes to mahi room
Mahi sensually touched his face yuvi didn't felt good
Yuvi- I said you i dont like it please mahi dont come that close
Mahi – baby what's that cover
Yuvi – its for you guess what is it
Mahi – a grand diamond necklace ?
Yuvi- no
Mahi- simply diamond necklace ?
Yuvi- no
Mahi- diamond locket atleast ?
Yuvi- no
Mahi- gold necklace ?
Yuvi- no
Mahi- ill open it and see she saw a simple but cute saari she saw rate tag too
Mahi- this?
Yuvi- haan you wear it in some party
Mahi- excuse me? This one ill wear you expect me to wear it huh this cheap saari i have many expensive dress with me huh can't you give me any costly gift
Yuvi- mahi?
Mahi-yuvi come on you are yuvraj sarna you have to gift something match your level
Yuvi- in start of our relationship you told you love to live life in simple way you dont want luxurious life. You said you love everything what i give you its costly or cheap doesn't matter you are changed why you became like this i think you are not the one i loved he stepped back and went from there looking at her rude behaviour…
Mahi – yuvi she called out he ignored it he was hurt by her behaviour towards him he remembered Ananya words snd he remembered something
Fb
Sometime before after mahi said him she was that girl who he loved
A courier came to sarna mansion in yuvi name sent by that girl
Yuvi- you are here only and yiur gift reached me now lets see what is there inside mahi's expression changed to shocked
Mahi snatched parcel from his hand
Mahi- it reached you late leave it its nerthing important when I am with you why you need it haan forget it she said and took it away
Yuvi – but i want to see it show me yar
Mahi- no both fighting to open it some box from it fell somewhere yuvi tried to find but he didnt got it
End of fb
yuvi went to garden area where that box fell he started to search for it like mad he have some hope that it will give him some clue for sure a pot fell from his hand and in that mud he got box which covered with mud he took it and cleaned it he went to his room washed the box cleanly . It is beautiful box he opened it and found gold chain with heart pendant in it . He looked at it and think Ananya too have same kind of chain with her he touched pendent and opened it it has 2 pic one side yuvi's and other side Ananya yuvi got shocked everything was clear now to him her each and wvery word gave him hint from many day her every look gave him some meaning he couldn't understood that time but now it got clear . He got now who is cheater who cheated him and cheating him still and who is loving him still and waiting for him to come in her life .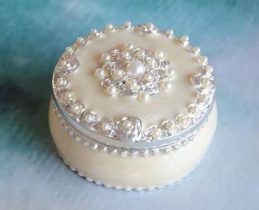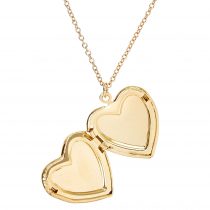 Next scene
Twinkle got ready in gown looking hell cute
Twinkle- huh sadu thinks I am scared that ill loose no ill not loose ill go there and scold him by the way gown is nice no actually it is looking very good because i wear it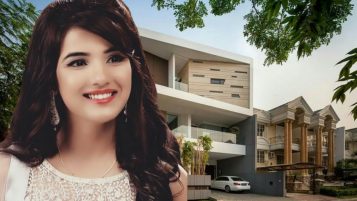 Kunj decorated beach area beautifully with ballons and flowers
Twinkle- its beautiful she entered in flower petals fell over her twinkle twirled in happiness . She stepped fowards and looked a heart shaped ballon sorry written on it
Twinkle- ? ? ?  ??? not bad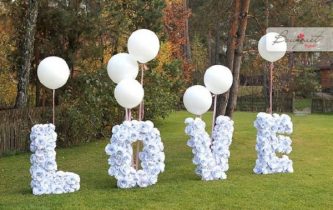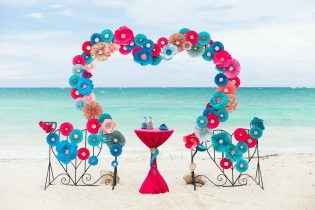 Voice – "no over yet siyappa queen come forward i am waiting for you here "
Twinkle looked forward flowers petals fell all over her way she stepped on it and saw whenever she keeps step on it there becomes mark of her foot print with light.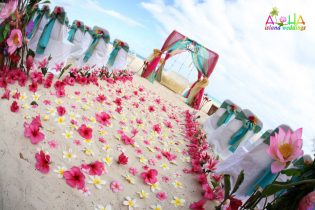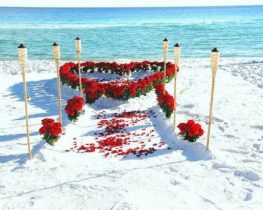 " your each step in my life is memorable and remarkable  ill never ever forget each and every moments of us. "
" you filled my heart with love and you are the only owner of my heart. You are my heart beat if you are not with me ill die"
" please enter in my heart again and give it life my heart will die without its heart beat and you are my heart beat please enter in my heart and give me life "
Twinkle smiled and stepped in heart there flowers fell over her again then kunj came to her
He sat on his knees
Kunj- twinkle my life is nerthing without you please dont leave me ill die without you. Iam sorry for each and every thing i did i promise you ill never do it again. Please give another chance to our love . Please come back to me again my heart will stop beating without you.
Twinkle- kunj..
Kunj- You are the happiness of my life, you are the smile of my lips, I'm alive to see you anytime, your cute smile give me power please don't ever leave me….I love you Twinkle
Twinkle- I love you too she held his hand and made him stand
Kunj- sorry holding his ears teary eyed" i promise ill never do it again "
Twinkle- hmm its ok now dont cry i cant see you like this they both hugged each other tightly like there is no tomorrow
Twinkle- I missed you so much ?
Kunj- missed you too siyappa queen . You forgave me??
Twinkle- hmm promise me you will never do it again ?
Kunj- promise… siyappa queen ?
Twinkle- kunj when you stop calling me siyappa queen ??? you know tara thinks my original name only siyappa queen and started to call me siyappa chachi all because of you
Kunj- oh good …and ill not stop never ever you are my pyaari siyappa queen
Twinkle- you are my sweet kadus sadu sarna
Twinkle kissed on his cheeks kunj pulled her in lip to lip kiss and they seperated after good 20 min breathing heavily they spend some time romantically after they went home and told everyone in family that they have became one now and they want to get marry soon.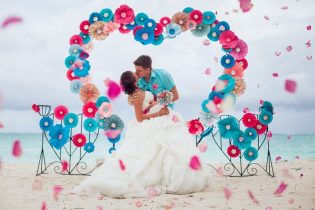 Usha- I am happy for you
Mahi- what?
Jeevika- why are you so shocked mahi we all are happy now go and call yuvi here
Mahi first called rashmi and informed her everything then entered yuvi room there lights are off and yuvi say on floor holding that chain
Mahi – yuvi she switched on the light and shocked looking at the state of the room
Mahi- yu..vi what is this she didn't looked at yuvi who is sitting on floor she looking here and there yuvi heard her voice his eyes already became red in anger he got up from his place and looked at her angrily he stood behind her mahi looked her behind sensitng some one presence and got scared looking at yuvi she fell on his bed being scared
Mahi- yuvi you scared me what happened to you?
Yuvi- get up
Mahi- haan?
Yuvi- GET UP….LOUDLY…YOU BETRAYED ME IN NAME OF LOVE YOU CHEATED ME HAAN…YOU THINK IAM FOOL TELL ME DAMN IT ANSWWR ME
Mahi- y…yu ..yuvi
Yuvi held her hand tightly and made her stand
Yuvi- who are you?
Mahi- yu…vi what?
Yuvi- you are that girl who loved me haan you liar
Mahi- no i am only that girl…yuvi slapped her hard she fell on floor he held her by hair mahi winced in pain yuvi didn't cared about her he slapped her again she fell down again
Yuvi- get up ill kill you today you want costly gifts? Haan level right? Ill show your level now to everyone come he dragges her downstairs where everyone present and they all are happy because twinj united again Ananya too there with them sarna's liked her behaviour too
Twinkle- today ill tell you all something shocking news too
Kunj- siyappa queen now dont say again you dont forgive me
Twinkle- no yar its about yuvi life .
Anita- about yuvi what?
Twinkle- Ananya is ….
Yuvi- she is my love Ananya is my love she is my life and this girl mahi cheated me all looked at him being shocked looking at mahi state yuvi slapped mahi other time she fell down
Kunj- yuvi what you doing
Yuvi- kunj this girl cheated me she is not that girl i loved she is cheater she betrayed me in name of love
Usha- what?
Twinkle- yuvi is right mahi kidnapped Ananya took her mobile and everything and she meet yuvi and said that she was that girl who loved yuvi
Ananya- yes she kidnapped me and told goons to kill me but i escaped from there and came here Twinkle was in hospital that time i said her everything and she helped me and allowed me to stay in hee home  i wanted to say everything to yuvi i was waiting for right time because it will be shockingly to yuvi he is too innocent so bit by bit i made him remind our days and that made him doubt on mahi because she wasn't his love.
Bebe – besharam ladki kyu kiya yune ye sab?
Leela- chi mahi … I am ashamed to call you as my daughter why yiu did this?
Mahi- you just shut up you are not my real mother to scold me and why only your daughter should get rich family haan i also wanted to become DIL to rich family so i did this whats big deal in it
Rt slapped her
Yuvi- i cant tolerate you get out now
Mahi- yuvi please love me i love you we both will go to london and settle there only ok you leave this Ananya and come to me
Yuvi- you live my luxurious life not me dont take her name from you dont compare yourself to her got it now get out …he dragged her outside and pushed her outside he held Ananya hand
Yuvi sat on his knees
Yuvi – I am sorry for what all happened with you i couldn't save you that time please forgive me…
Yuvi- will you marry me miss Ananya verma will you become mrs. Ananya yuvraj sarna Ananya node in yes
Ananya- love you too
They both hugged each other
All were happy now yuvi also got his true love mahi burned in jealousy looking at them days passing like this everyone happy and mahi is being ignored in taneja mansion too twinkle getting so much love from RT and leela
Kunj on balcony talking with twinkle on phone he saw chinki coming home now its too late some boy dropped her home he couldn't see his face in dark he went downstairs chinki peeped in home and entered inside looking here and there
Kunj- stop there right now
Chinki- b..bhayya
Kunj- yes me only tell me from where you coming?
Chinki- oh my …oh i went to my friends home
Kunj- acha call her or else gove her number ill call her and ask what you guys doing till now
Chinki- oh oh
Kunj- dont tell me you were studying your college is over now
Chinki – haan oh we meet after many days so time pass kar rahe they
Kunj- ok who is that friend i know almost all of your friends who is she haan
Chinki- she she is pallavi
Twinkle- pallavi ..pallavi came back from london? Chinki
Kunj- twinkle you?
Twinkle- you cut call in middle do I am here what happened?
Kunj- nerthing tell me who is pallavi
Twinkle – mutual friends of mine and chinki who is in london now
Kunj- oh ho ok Twinkle do miss tell me you coming back from London
Chinki- not that pallavi different one twinkle you just shut up ok dont come between everything
Twinkle- chinki what i did?
Kunj- mind your tongue she is going to be your bhabhi
Chinki- sorry bhayya
Kunj – twinkle its late you go home we will talk later twinkle went to TM kunj held chinki hand and dragged her to his room
Kunj- tell me who is that?
Chinki- who bhayya?
Kunj- chinki angrily dont act too innocent i got yo know everything about you chi shame on you
Chinki- w..what?
Kunj- you have affair with abhay haan? He is our enemy what you thought no one will have doubt on you may i was busy im my life problems but i have some responsibility in you also i have kept eye on you before sometime when twinkle told me that time i got doubt on you but behaved like i didn't believed her and then observed your behaviour your sudden outburst on twinkle simply making complaint about her and when we fought all family members trying to make us understand certain things but you said me to do break up with her.
Chinki- no bhayya that twinkle filled your ears against me
Kunj- just shut up …warning what you doing is wrong he isn't good chinki now I am explaining you in calm way dont make me angry its not good for you get it from now you cant go out without my permission go now
Chinki want to room abhay called her and filled her ears against twinj
All got ready to go somewhere at some family function Ananya went out to meet her parents and to tell them about yuvi. Taneja's and sarna's going out mahi was in home saying she dont want to go chinki too stayed in home saying not well kunj too in home as he have office work usha forced and took twinkle with her to introduce her to everyone.
After everyone go
Kunj felt dizzy after drinking juice he went to his room to sleep
After some time
A girl crying thats rashmi she is in kunj room covered in blanket and kunj is shirtless
Manohar- what the hell is this kunj get up
Twinkle- kunj??? get up what happened to you? Rashmi why are you here what you did to him haan
Rt – twinkle dont go near him he is shameless characterless
Kunj got up looked at everyone
Kunj- twinkle , mom when you people came
Leela- talking like innocent now? Huh
Kunj- rashmi what you doing on my bedwhy iam like this ?
Twinkle – kunj she trapping you
Rashmi- kunj called me here saying no one at home come lets have some fun
Kunj- what?
Rashmi – yes and after i come here he raped me???? now he has to marry me
Twinkle- no kunj can't do it
Kunj- yes Twinkle this rashmi is liar
Mahi- no she is telling truth
Twinkle- you just shut up
Manohar- rt leela ji its misunderstanding my kids are not like thisand kunj is good he can't do this all
Usha- haan ji ye ladki joot bhol rahi hey
Mahi – ok I am liar but someone other also saw its chinki tell them chinki
Chinki- haan o…oh bhayya called rashmi here after that she went in room
Kunj- chinki…slapped her hard….you liar you joined hands with them hasn
Leela- see his sister only telling truth this marriage will not happen now come twinkle
Twinkle- no this 3 are liars my kunj only loves me
Leela- chal yaha seyshe dragged her out
Everyone was shocked sarna's believed kunj but chinki statement making them confused
To be continued…..
( aman came twinkle home with proposal . Rt fixed there marriage locking twinkle in room)
Uffff finished…..guys really sorry for late update what to do bysy with studies and see i gave long update hope you like it hope i didnt bored you share your views
Making some time wrote such long episode so may i deserve your response and your precious time to comments on it ….share your views and suggestions forgive me if any mistakes no proof reading thank you for likes and dislikes bye love you all)

Warning: A non-numeric value encountered in /home/ftpusers/tellyu/public_html/wp-content/themes/publisher/includes/func-review-rating.php on line 212

Warning: A non-numeric value encountered in /home/ftpusers/tellyu/public_html/wp-content/themes/publisher/includes/func-review-rating.php on line 213