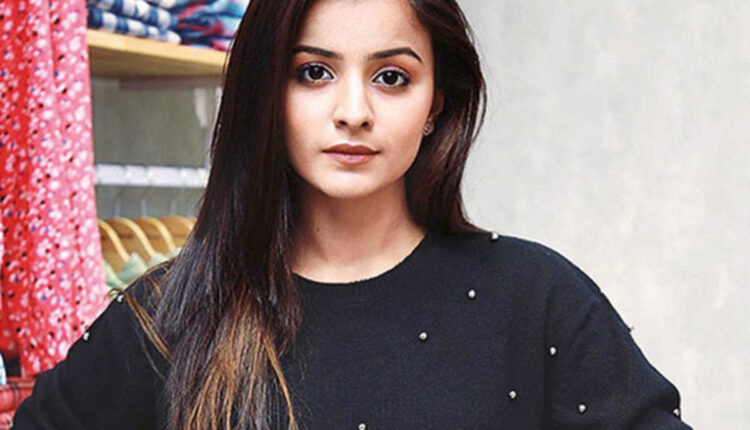 Mahima Makwana Experiences Chest Pains; Surprised when people thought it's COVID-19
The times these days are quiet testing. Even when someone coughs the first thought which crosses our mind is of that person getting infected with Corona. Slightest of fever or chest pain in that case simply spikes our fear and makes us believe something is seriously wrong. However, what is not acceptable and in fact, rather uncalled for is panicking and in several ways, assuming  that one has COVID.
That is what happened with actor Mahima Makwana, who is currently seen in Shubhaarabh. Makwana was experiencing chest pain in the morning and while she ignored it initially to go to work, it gradually increased.
Talking about this, she went to Instagram and said, "Has Corona divided us instead of uniting?"  In the note, she took her fans through the events that took place since the morning when she woke up and noticed the sudden chest pain. She wrote, "Has Corona taken all the humanity or sensibilities that we cannot think otherwise? This morning, I woke up with a sudden chest-pain (centre and left).. ignored it and rushed to work. It was sudden and increased gradually that it panicked me."
Mahima further talked about the behavioral changes in some people. "But what surprised me was some people around me could only think if I am infected, followed by behavioral changes and distancing. In times like such, humanity and kindness is the most we need. You never know what impact your indirect actions could make."
Concluding, she said, "Right now, I am home, resting.. patiently waiting for the reports. Love a lil more, Mahima."
Well, indeed these things need to change, isn't it?