Let there be a magical rain and a tale of love [ADIYA , SWAPNA TWO SHOTS- Last Part]
Zoya sat in a chair and cried in pain
Aditya : Zoya!!  Please
Zoya : I burst out all my pain with you , it would have spoiled your mood.
Aditya : Not at all. You have shared your pain with me . Cry as much as you want but you are allowed to cry till this last night only.
Zoya : Why ?
Aditya : Tomorrow's dawn is a new turning point of your life. So you have to rise up more strong and you need to go ahead.
Zoya : Are you a philosopher ? Or a poet ?
Aditya : You can think upon to your wish. One thing I wants to say that your Paapa who bought up you among all difficulties will never be happy to see tears in your eyes. And when we share pain with some one it gives relief to our heart.
Zoya : May be you are right.
Aditya : Sign those papers and end the chapter. If he doesn't gives you the right of wife and doesn't knows your value you should also never beg for your rights.
Zoya : I can sign it and end everything. But after that I don't know where I will go ? My bhaiya -bhabhi doesn't wants me with there , my husband also not need me. Then for whom I live ?
Aditya : Live for yourself. You was enjoying the rain , why ?
Zoya : I feels I am so free when rain drops bursts on me.
Aditya : Rain is the same everywhere , it doesn't looks who is enjoying it. You should be happy that now there are no commitments in your life. You will be a free bird who can fly without bothering anything. Think well.
Aditya walks out and stands near the track. Zoya looks him through the window. She recalled her unsuccessful marriage night.
" Do you have any property at your name ? "
Zoya : No , In fact Paapa haven't written anything like that . I am working as clerk in a bank and I have enough salary .
" Really !! What about bearing you whole life ? A girl who can't able to stand at her own feet . "
Zoya : You was aware about reality and after that only my bhaiya said me to marry you.
" Yeah, I know. Your father already dead and your brother shamelessly put his burden at my shoulder. The dowry hasn't given fully and do you think am a fool to live with you. "
Zoya was shocked with his statement.
"You crawling creature , you are a big mistake of my life . I am leaving this relationship right now. "
Zoya : Please don't do it . Please …
Zoya folded her hands before him. He slapped her and went away leaving her alone.  Zoya came to her home.
Bhabhi : Why you came here ?
Zoya : Bhabhi he is a beast. He left me alone at the wedding night itself saying that he don't wants to live with me.
Bhaiya : So now we need to bear this burden again ?
Zoya :Bhaiya !! You are saying me as burden , you are my blood, my brother.
Bhaiya : I am not like Paapa who can take care of his handicapped daughter 24 hours . Why you came here again ? I hate you
Bhabhi : The girl whose husband leaves her in wedding night will never get a better life.
Zoya : What's my mistake ?
Bhabhi : Your mistake is that you are physcially misfit and totally misfit for this family.
Zoya : Please don't use that word again and again. It is hurting me
Bhabhi : Your tears will not work here , Go away
She pushed Zoya out of the house. Zoya started living with  colleague  Dhara at her house for some months.  But one day she faced the worst . Dhara's brother came drunken at house  and tried to misbehave with Zoya. Zoya slapped him and seeing this Dhara's anger went to peak.
Dhara : Just leave Zoya
Zoya : Dhara you are my best friend and your brother tried to
Dhara : I am saying sorry on his behalf. But if you will stay here any more may be my brother will try to repeat this deed again and I don't want that. You may find some other place
Zoya : Dhara where will I go ? You know naa my brother also don't allows me to go to my home.
Dhara : Then go and commit suicide. Don't be a burden to anyone.
Dhara shut the door infront of Zoya.
Aditya : I told you Zoya tomorrow is the new beginning for you. And now don't overthink about your bitter past and try to sleep
Zoya : I am not able to sleep, whenever I shuts eyes all those harsh memories started killing my mind.
Aditya : Shall I tell you a story ?
Zoya : Story about what ?
Aditya ; About me , myself.
Zoya : What's the name of the story ?
Aditya smiled and said : Let there be a magical rain and a tale of love
Zoya : Are you again going to tell that in rainy night a guy and girl meet near railway track , they share things so and so
Aditya : Yeah , but it's not that much boring. But it will change your mood and make you chill.
Zoya : Fine . I am ready to hear it.
Zoya wiped her tears and looked Aditya.
Exactly an year before I missed the last train. Like me there was a girl too who missed the train and we were standing near the railway track and it was slightly raining.
Girl : Oh God!!! What will I do now ?
Aditya : Excuse me don't get upset. Next train will be arriving at early morning by 5 am
Girl : I can't wait that much, I need to go soon.
Aditya ; See there is not any other option rather than waiting here.
Girl : Oh Hello!! Mind your own business
She picked her bags and started walking out of the station. As soon as she reached the road she saw few guys stalking at her. They were passing indecent comments on her.
Zoya : Wait now I know you will save her heroically. Hey naa ?
Aditya : No, Yeah I followed her and seeing those bad guys I was also in a mood to fight. But surprisingly she fought with them bravely and they ran away in fear.
Zoya : Oh!! A chance to impress her miserably went in vain. Poor Aditya. Continue..
Aditya : Wow , you fought well.
Girl : So you was simply watching the whole scene ? You didn't put the effort to came forward and help me
Aditya : You was dealing with them alone as a supergirl. So what will I do there ?
Girl : By the way are you following me ?
Aditya ; To be frank yeah . I mean I was worried because you was going alone and you are so tensed .
Girl : Thanks for your concern. You have to catch early morning's train. So please go back
Aditya : How will you go ? I mean now there are no taxis, trains
Girl : I will manage myself. Why you are bothering about me ?
Aditya : Okay, I am going.
Meanwhile a car comes infront of them. A husband and wife with their kid were seated in the car.
"Any problem , Madam ?"
Girl : Actually I need to go to Bandra. It's urgent. Will you please drop me there , I will be grateful to you
Aditya ; I also need to go there
Girl looked Aditya in wonder.
" Kinhee soni kudi hein , tum donon kee byaah abhi-abhi huwa hein kyaa ?"
Aditya : Haan Ji…Haan
Girl : What ?
The couple happily allowed them to sit at the car
Girl : What does that mean ? We are newly wedded
Aditya : It hasn't happened , but it will happen one day . Chill
Girl : Ek number ke flirt ho tum
Aditya : And you are so adamant and beautiful girl
They both looked each other's eyes .
Zoya : Then what happened ?
Aditya : We both reached and it was raining everywhere. While dropping her at her home she simply smiled and that smile just stole my heart.
Zoya : Love at first sight.
Aditya : Perhaps , when the rain drops fell down at her face and the way she smiled and did a handshake with me saying her name as Swapna . I also introduced myself to her. It was so beautiful. I asked her will we meet again and she simply smiled .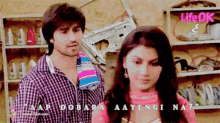 Zoya : Swapna , means dream
Aditya : She became my dream girl. Unknowingly my heart desired a lot to meet her and I started roaming in a bicycle before her house for hours. While hearing the bell sound of cycle she use to come at the balcony and we used to look a lot.
That was the beginning of my beautiful life in real sense. We started meeting each other then and then one rainy day at a garden I decided to open my heart.
Aditya : Swapna you won't mind if some one is with you at each step of your life ?
Swapna : What . Aditya ?
Aditya : Just answer me
Swapna : Yeah it's good if some one is with me .
Aditya : So what if in rainy nights you are dancing and enjoying and some one is with you who really cares you also dances with you at the same way ?
Swapna : Matlab!!
Aditya : I mean what if some one will held your hand like these and look at your eyes
Aditya quickly held her hand and looked her eyes
Swapna : So you wants to be that some one
Aditya : Only if you wish
Swapna : One condition you have to make me to feel love everytime in rainy nights.
Aditya : I am always ready to do that .
Swapna : Then why we are sitting here ? Let's enjoy the rain
Aditya and Swapna started enjoying rain and Aditya gently whispered in her ear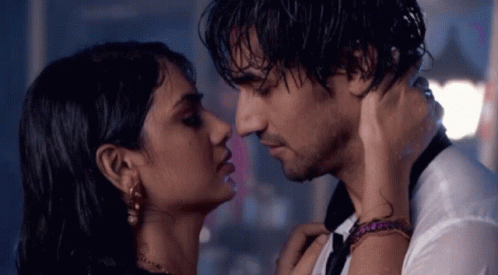 Aditya : I really want to bring the rainy romantic nights specially for you. I really love you Swapna , Will you be mine ?
Swapna : I am always ready to be with you at those special moments. I too love you Aditya.
They both melt completely at the nectar of love at that night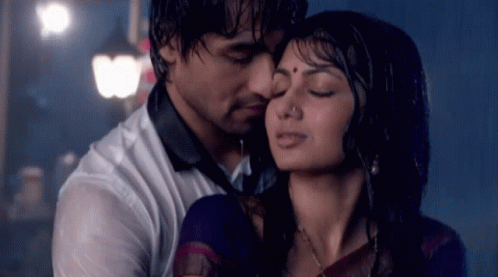 Aditya ; We both got married and we had a happier married life
Zoya : Had means , where is she now ?
Aditya : May be your Paapa knows
Zoya : That means she is
Aditya : She suffered from cancer and though she got the best treatement she wasn't cured. God mercilessly took her to his paradise leaving me alone.
Zoya : I am sorry . You are bearing these much pain and was telling me to be strong .
Aditya : Swapna will never like me if I will become weak . So how's my story ?
Zoya : Aditya , how can you simplify these much pain by telling it as a story only
Aditya : These rainy night actually kills me a lot . It pours all those memories again to me  which I can't ever forget. She was my dream girl and while living together we started building lots of dreams . But all got shattered when she left me alone.
Zoya : Don't think so. This rain is showing you how much she is missing you badly. This is also a way of bursting love from the sky. May be she is there among those stars.
Aditya looked Zoya painfully
Zoya : You can cry , it's not a symbol of weakness. It will help you to get a relief.
Aditya hugged her emotionally and cried bitterly in pain. Zoya was surprised when Aditya hugged her. She closed her eyes and hugged his back.
After a while both of them released from their hug.
Aditya : Sorry
Zoya : It's alright Aditya.
Aditya : I was not willing to go home town because now I feels my home as not a home . Without Swapna it looks like a desert.
Zoya : Don't you have any family ?
Aditya : She was my family, my world. She sacrificied everything for marrying this crazy orphan Aditya.  After her arrival only I build a house and I realized the need of staying at a home. And now she is no more what will I do by going there ?
Zoya ; Please don't think at that way. That's the place where she lived with you. You can't leave that home like these. Even I too felt my home when my Paapa was with me. But after Paapa's demise nothing is left for me.
Aditya and Zoya looked each other and suddenly they hears the sound of train. Aditya looked at his watch
Aditya : It's early morning and the first train to my home town is arriving.
Zoya : What you have decided ?
Meanwhile guard knocks the door
Guard : Sir, Madamji train has been landed at this station.  Wish you both a happy and safe journey.
Zoya : Thank you bhaiya .
Guard : For what ? MadamJi
Zoya : You made me to decide what I need .
Guard : Don't argue with Sir. He is nice man and your husband. So go with him.
Guard smiles and walks from there.
Aditya ; What have you decided ?
Zoya took the divorce papers and signed it . She kept those papers in a cover .
Zoya : I have closed that chapter. Who the hell is he to give me divorce ? I myself is leaving that cheap , narrow minded man . I will send this soon to that person.
Aditya : And I have also decided . I will definitely go back to my home town.
Zoya extended her hand to shook her hand with him
Zoya : I will miss you Aditya. But I want to cherish this memory by making a bond of friendship .
Aditya : I am not going alone, you are also coming with me . You are my friend naa so you are coming. That's it
Zoya : But Aditya
Aditya : Don't take much time to think. We have to go home at this train .
Zoya : But you and me
Aditya : Now we are not strangers and what if after sharing each other's pain we don't travel together in same train , sitting near by near seats?
Zoya smiled and said : I would love that moment.
Aditya : Then please come .
Aditya and Zoya held each other's hand and entered the train.
AFTER SOME MONTHS 
Zoya got legal divorce and she was very happy. She hugged Aditya happily
Zoya ; Now I have no fear of anything. Because of you only I was able to move on at my life.
Aditya : Zoya , I haven't made anything special. Whatever I did was my concern towards you.
Zoya : I know
Aditya and Zoya goes home and they both looked Swapna's wall pic.
Aditya opened the drawyer and took Swapna's diary. Aditya started turning pages and Zoya sat besides him. They both reads her diary
"This rainy night I wish to see my Aditya dancing happily again. I know my days are counted and I won't be able to enjoy rain anymore. But I really wish the magic of love should again come to Aditya's life. He should get a true love who can heal his pains. Who is capable of making my Aditya to smile again. And when that moment happen from heaven I will be watching happily both of them and I will say Let there be a magical rain and a tale of love again. "
Aditya shuts the diary and his eyes gets teary. Zoya touches his shoulder
Zoya : Rain will not go anywhere, Aditya. Fullfil Swapna's wish .
Zoya stood up to leave. Aditya held her hand
Aditya : Why are you leaving me alone , Zoya ?
Zoya : I can be a friend of rainy night. Rather than
Aditya : What ?
Zoya : You will find it difficult when we both really start a new phase ?
Aditya ; You healed my pains , you made me to feel the rain's beauty and now after knowing Swapna's wish you are going just like these ?
Zoya : I don't want to be a trouble for you.
Aditya : I will be troubled if you leave me alone. I lost Swapna and if I lose you too then I swear in any railway track I will end my life.
Zoya ; Aditya !!! Please don't say so .
Aditya ; Leave all the confusions and just think from heart , Zoya . I really needs you.
Zoya ; I too need you Aditya
Aditya : Please don't leave me . I can't bear any pain . I love you just like my Swapna. Trust me .
Zoya : I too love you Aditya . I can't live without you.
They both hugged each other emotionally. At that time rain was bursting highly.
Zoya : Aditya it's raining outside
Aditya ; Come, let's enjoy the magical rain and the feel of heart to heart love.
Zoya nodded her head and they both fell in the rain of love at that night
AN : THANKS A LOT FOR READING THIS ONE. KEEP READING AND SUPPORT ALWAYS