The episode starts with Ahana being shattered and shocked.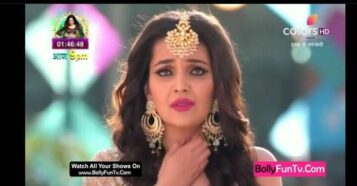 She was looking at Kabir in a very shattered and broken way.
Ahana: Say something Kabir. Tell me that this is just a lie. Tell me that you couldn't love any girl other than me. Don't be silent Kabir. Please tell your sister to shut up. Tell her that Kabir will always be for Ahana and Ahana will always be for Kabir.
Ahana was shattered and she was keeping begging Kabir to say anything.
Kabir was being angry.
He was supposed to be eating before Riddhima could has pushed Ahana near him, but when he has seen her he wasn't able to complete his food and he was just being super angry.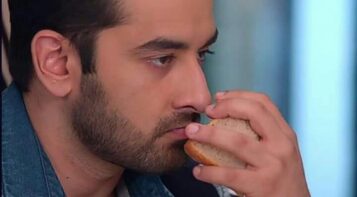 He wasn't able to even look at Ahana once again.
So he wasn't wanting to interact with her and he wasn't trying to control his anger.
Ahana was being angry from Kabir's silent.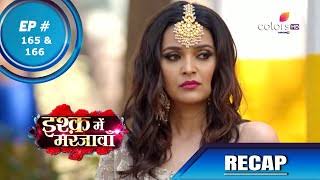 She starts shouting and screaming.
Ahana( shouting and being angry): Don't be that damn silent. I need an answer now. You would never do that to me Kabir. You would never forget me even after what I have done with you. I'm sure of your endless love to me. You would never love any other girl. So don't think that I will be convinced that easily. Don't be silent and talk to me.
Ahana kept shouting and screaming.
Kabir wasn't able to control himself.
As he has lost his temper.
He has got to be very very angry.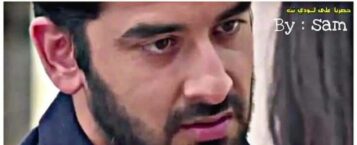 Ahana has gotten out from her place.
She has faced him while she was also being very angry.
Ahana: I need an answer now. Don't be silent more than that. I really can't believe the idea that you could have really forgotten me. You know how Ahana Sharma can't be forgotten even if you have tried that you will keep think about her and love her so much. So please tell me that you still love me. Tell me that you could never love that girl. Tell me that this is just a prank to give me the same pain that you have suffered from it at the past when I have left you for the sake of another man. Please say anything, but don't be silent. Your silence is really killing me.
He has pushed her angrily while he was holding her in a very aggressive way.
He was looking at her while he was being very angry and disgusted from her.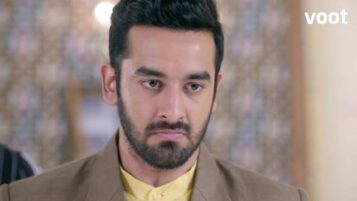 Kabir( shouting): You always prove to me that you are a very shameless girl who doesn't have any moral. You didn't have just betrayed me and made an affair with another guy and left me afterwords and have gotten married to that guy just for his money, but you are also being sure that still I will be loving you even after all that hurt that you have given it to me. Do you think that I'm that fool to keep loving a cheap girl like you?!!! I have forgotten every single detail about you from that day that Riddhima has made me see you while being in the arms of another man. I have totally forgotten you and removed you from my heart. My heart is very pure and it would never own any love feelings to a stupid girl like you. My heart has chosen a very innocent and pure girl and this girl is the queen of my life which is Ishani Rai Singhania.
He has introduced Ishani to Ahana by making her be in front of Ahana.
Ishani was looking at Ahana in a smiling and irritating way.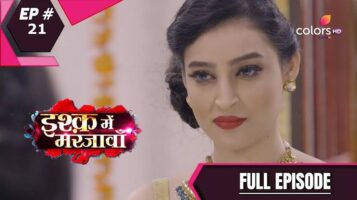 She was doing her best to hurt her a lot for the sake of Kabir.
Kabir( continuing his words): This girl is the only one who I could leave my back to her and I'm sure that she will never cheat me or stab me from my back like you have done with me stupid Ahana. Ishani is the only girl who owns place in my heart and she will always do that till the end of my life. God has cured my wound when he has sent Ishani to me. He has given me the love of my life and my soul mate after he has made me learn a very tough and important lesson in my life when I have met you idiot. You are nothing to me Ahana. I don't just have an effort to think about you as you don't come on my mind for even a second. You are just stupid and irritating past to me that I hate it so much and I don't want to remember it. I got to be very angry when I see your  stupid face.
Ahana was shocked and heartbroken while hearing Kabir's words.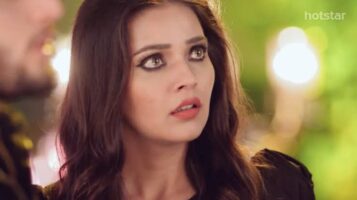 She has came closer to him.
Then she has putted her hand on his face.
Ahana: You are just saying those nonsense words just to punish me. I know that you are just saying those words not from your heart. You can't do this to me I'm sure of that.
She was being so close to Kabir who was being disgusted from even looking at her face.
Ishani has got very angry.
She has came between Ahana and Kabir.
So she could be able to separate Ahana from Kabir.
She has was looking at Ahana in a very angry and challenging way.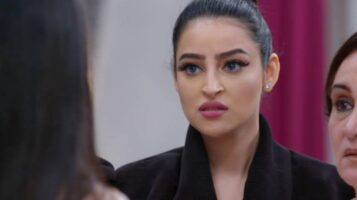 Ishani: Don't you dare to come near Kabir once again. Don't you think that if I'm silent, so I will not be able to reply on you. I'm just leaving you to say your nonsense words to not disturb myself in replying on you. You are a very stupid girl who always want to have the rule in everything and anything. You are the one who has lost Kabir at the past by your selfish behaviour and you can't return him now after you have completely lost him forever. You are a very idiot girl to lose a very precious and special man like Kabir. I'm 100% sure that you will spend your whole life regretting on losing Kabir, but you will never be able to get him back to you because now he became mine and you will not be able to separate my Kabir from me.
Ishani has stared at Kabir after she has finished her words.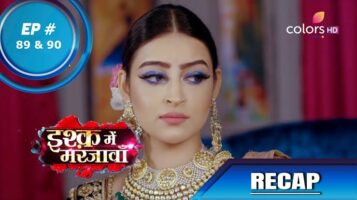 Kabir was also staring at her so much.
He was staring at her in a very proud and happy way.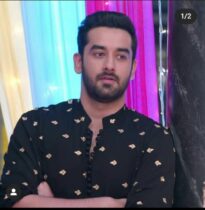 Kabir to himself: Thank you Ishani for making me be 100% sure that it was the best decision ever in my life to confess my feelings to you. You are the most perfect girl for me. I love you.
At that moment, Riddhima has came near Ahana while she was looking at her in a very hating and strict look.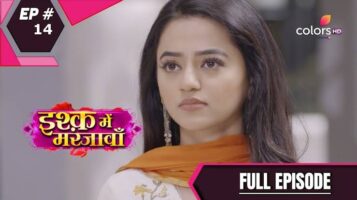 Riddhima: You have said and done so many stuff stupid Ahana. I really have got so irritated from you idiot. You have to get out from our lives forever. You have to know that we will never allow you to destroy our lives. We will never allow you to do anything to us. Kabir bro now will never allow you to hurt him once again as he has now found his true and pure lover not a cheap girl like you.
Ahana has gotten very irritated and angry from Riddhima's words.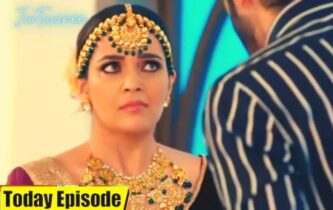 She wasn't able to control herself after she has heard all those confrontation and scolding.
She has came closer to Riddhima in a very angry way.
Then she has twisted her hand.
Ahana( being angry): Just shut up stupid girl. Enough is enough. You have said so many irritating and stupid words like you, but no more. I will not allow you to confront me more than that. Don't you dare to hurt my ego once again. I will not allow you to do that. I could merely get rid of you and I will be very happy by doing that so don't test my patience.
Ahana was twisting Riddhima's hand very hard.
Riddhima was panicking and paining.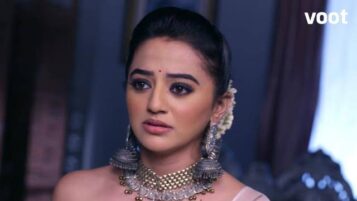 Everyone was panicking and worrying about Riddhima.
They were trying to rescue her from Ahana's hands, but actually they didn't have got need to do that.
As Riddhima was very strong and she has got able to get out from Ahana's captivity.
Riddhima was looking at Ahana in a stable way.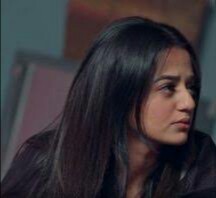 She has got to be the one to twist Ahana's hand.
Riddhima: What has happened now stupid Ahana?! I can observe that you are now the one who is under my captivity. I think that you want me to punish you and do with you like what I have done at the past to punish you with it after what you have done with my brother. Do you remember it or you want me to remember you?
Riddhima has pushed Ahana.
Riddhima: You really deserved to not have any family member near you. You deserved that your bad deeds got to be shared in front of your family and close friends so they could know your real identity and that what I have done after I have exposed you in front of Kabir.m bahi.
Ahana has gotten out from Riddhima's captivity.
She was being very angry and shattered.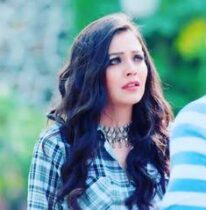 Ahana: I would never forget what you have done with me Riddhima. I would never forget that you have recorded what was happening between me and Amit and you have made Kabir see it so he could be sure that I'm betraying him and having an affair with his close friend. I can't forget that you have also made all my family members and my friends see those videos. Actually, you didn't have got satisfied on that only and you have also sent copy to the place that I was working on it and you have destroyed my reputation in front of everyone. You made me aren't able to talk to anyone. You have destroyed my life and I will never forget that to you.
Angre has came near Ahana.
He was being very angry.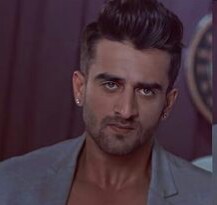 Angre: This what a cheap girl like you deserves it. You deserve to lose your respect. You deserve that no one be with you because you are a very cunning and shameless girl.
Riddhima: Actually, don't act as if this thing has caused so much hurt to you as at the end you have got succeeded in trapping Amit and got married to him and then you have left the country.
Angre: Actually, I feel so sorry for Amit as he didn't got able to bear you for more time and he has died.
Riddhima: So now you thought that you will be able to trap Kabir bhai once again.
Angre: But no Ahana. You will not be able to do anything to Kabir. You will always be alone and you will always live with a guilt for what you have done during your life.
Ahana has came near Riddhima and she was going to hurt her, but Vansh has came in between and he was standing as a shield to Riddhima.
He was being very angry.


Vansh: Don't you dare to think to hurt my Riddhima as you will always find me here to protect her and be her shield. You will never be able to hurt Riddhima stupid Ahana. Actually, you will not be able to do anything now as simply all the proofs that prove how you are a girl without morals is with me and I don't think that you will be happy if those videos have got to be on the internet as no one will concentrate that you have got married to Amit afterwards. They will just concentrate that what was happening with you both at the video was happening before marriage. So I think that this time your reputation will be destroyed forever and you will not be able to find any place to hide on it. And yeah by the way, there is something stored for you on your room I'm sure that you will like it so much.
Angre: Let's tell her boss as I want to see her reaction.
A dangerous face look was appearing on Vansh's face.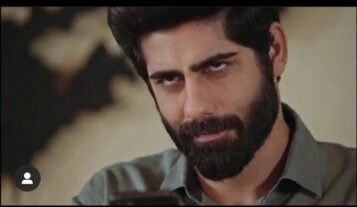 Vansh: It is the last thing that is related to you in your family as your brother has sent it here and he wasn't even wanting to see your face. So you could know how your family is just hating you so much.
Ahana( being angry): I will not leave anyone of you. I will hurt you all so much. I will make you all suffer so much and especially you Riddhima. I will break your heart Riddhima like you have broken mine. I will separate you from your beloved husband forever. I promise you that I will make you be very away from your beloved husband. You will never be able to be with your Vansh more than that as Ahana will not he satisfied without hurting you and breaking you so much.
Ahana didn't got able to say any other word as Kabir has slapped her a very hard slap.
He was looking at her while he was being very angry.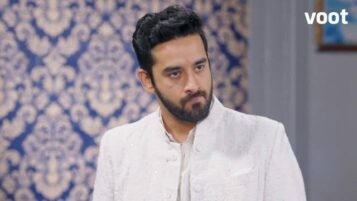 Riddhima was being worried from what Ahana has said.
So Vansh has came closer to her and he has putted his hand around her shoulder.


Vansh: Just relax sweetheart. Don't listen to this idiot's words. She is just doesn't having anything to say it so she wants to disturb you. So please don't give her the chance to do that. I'm with you and I will never leave you.
Riddhima was trying to get relaxed from Vansh words.
So she has thrown herself on his arms to calm herself down.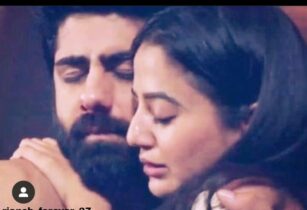 At the moment, Ahana was being shocked and shattered from Kabir's slap.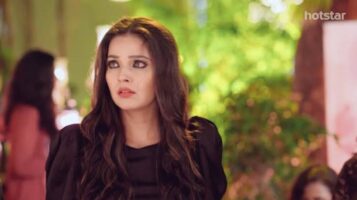 Kabir( being angry): Enough. Just shut up. I will not allow you to hurt any close person to me. I will not allow you to hurt my sister. You are nothing to me and this will never change. So get lost and get out from here if you still have a little self respect.
Precap: Ahana has called a person.
Ahana: I have done so many stuff to you and now it is the time to pay that for me and do a favor to me.
The end of the episode. I hope you like it. Let's see who Ahana has called and what this will affect on Riansh's lives. Stay tuned as very soon will be a twist that after it I will end the story with it. Still I doesn't know when this will happen, but it depends on how I will present this twist and I will end it. So wait for so many stuff in the store and wait for a very shocking stuff during the last twist of this story. It still will not be now, but it is near. So wait for it. Thank you so much guys for making me succeeded in reaching to my target on the previous episode. I hope that you all could make me reach to my target on this episode. My target is the same. My target is to reach to 33 comments( excluding my comments). I hope that you all could make me reach to my target so I could be encouraged to update the next episode. The upcoming episode will be published depending on all of yours respond. The next episode will be published when you all could make me reach to my target. I hope that you all could help me in reaching to my target so I could be encouraged to update the next episode daily. I know that you are all very supporters and you all will help me succeeding in reaching to my target on this episode. So please guys keep supporting me the way you are doing. So please guys don't forget your feedback in the comment section below.