FAMILY- THE BOND WHICH NEVER BREAKS. CHAPTER 15

Warning: A non-numeric value encountered in /home/ftpusers/tellyu/public_html/wp-content/themes/publisher/includes/func-review-rating.php on line 212

Warning: A non-numeric value encountered in /home/ftpusers/tellyu/public_html/wp-content/themes/publisher/includes/func-review-rating.php on line 213

KHURANA MANSION..
Zoya gets down fron Adi's car and also helps him to get down as he was struggling.
Zoya : When you can't handle.. why do you drink so much..
Aditya holds Zoya tightly towards her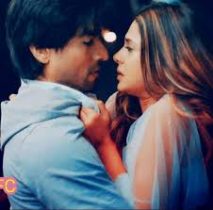 Adi : My life.. i decide..
Zoya : But i was just trying to say.. its not good for your health
Adi : Who are you to take care of my health.. huh..
Zoya : Okay.. i am sorry. can we go inside now..
Adi : Of course.. Ms.Zoya..But make sure no one in the house sees me..
Zoya (confused) : Okay..
MALL..
Maya's health was getting worse and arjun was trying to control her.. at last finally the maitainace man comes and openups the lift.. Arjun takes maya outside yhe lift and found her fainted
Arjun lifted uo Maya and runned towards his car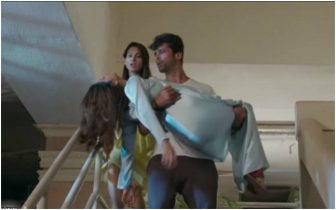 He makes her sit on his car and drives.. while driving he was continuously calling his name..
KARAN&SAMEER'S COLLEGE…
Preetha and karan as usually was arguing on something and Sam and shristi was watching him..
Shristi : Does they always fights like that..
Sam : Mostly..
Shristi gives a look to Sameer..
Sam : Always..
Preetha : You two brothers are cheaters..
Sam : Hey what did you say..
karan : Look sam.. you were always praising her.. you heard what she said … it meant you are also a cheater.. She is such a..
Shristi : Oyee.. she's my sister…
Sam : But guys on what thing are we fighting..
Preeta : I don't know … ask him he started it all..
Sam : Karan!!!
Karan : I was feeling bore so i thought..
He couldn't complete because Sma started chase karan..
Preeta : This karan is an idiot…
Shristi : But you love this idiot right??
Preeta blushes.. at the sametime shocked by Srishti's question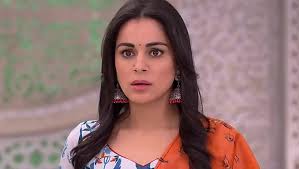 Preeta : No.. karan and me …huh.. never
Shristi gives a doubt look to Preetha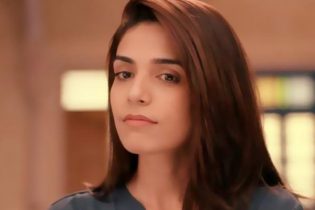 Shristi : Then why are you blushing..
KHURANA MANSION..
Zoya and adi are sucessfull in reaching his room espacing everyones eyesight..
Adi : You are a good spy..
Zoya : What???
Adi : It was not possible for me to espace everyones sight but you.. you did it..
Zoya : Yeah.. i guess now you please sit down..
While in the attempt to make Adi sit .. Both falls into his couch..
Both of then have an eyelock..( bepahan titlle song plays)..
zoya after a few seconds.. breaks the eyelock and get up..
Adi : Where are you going..
zoya : Aditya i have to go..
She was about to go when adi holds her hand..
Adi : Please don't go..
zoya : adity i.. have to..
Adi : No..sit with me..
Zoya : Sorry.. but i have to go..
Adi(shouts) : I said sit..
A scared zoya sits next to him and lies fown to her lap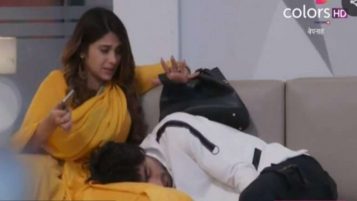 Zoya (thinks) : Oh.. god now what will i do..
HOSPITAL..
Abuimany and his team are on the srnoir doctors room
Senior doctor : As per the government new project two doctors from our hospital have to go to a village and they have to treat the patients who are there..
Abhi : Now that's cool..
Senior doctor : And i have choose Gitu as the first one..
Abhi(thinks) : Whats that much special inher there are more talented roctors here..
Gitu (thinks ) : Thank hod at last.. i have got a chance to prove myself.. i wish that the other doctor is not That Abhi..
Senior doctor : And the second one is Abhimanyu khurana
Both abhi and Gitu looks at eachother.. shocked..
Abhi & gitu ( At yhe same time) : But doctor….
Senior doctor : No ifs and buts.  its decided.. and good luck..
They again looks at eachother

Warning: A non-numeric value encountered in /home/ftpusers/tellyu/public_html/wp-content/themes/publisher/includes/func-review-rating.php on line 212

Warning: A non-numeric value encountered in /home/ftpusers/tellyu/public_html/wp-content/themes/publisher/includes/func-review-rating.php on line 213