Ek Duje Ke Vaaste 2 Review: Decent concept, fair portrayals, promising show
Sony's Ek Duje Ke Vaaste 2 brings a story revolving about Suman and Shravan, who are poles apart, but come together because of their destiny. They meet at the army training camp. Suman believes in disciplinary life, while Shravan is a carefree young guy. He is compelled to join the army by his dad. The show is set in the city of Bhopal. The love story soon begins between the NCC cadets. They fall in love, but get apart when a tough situation tests their love. They have to pass many tests to prove that they deserve each other.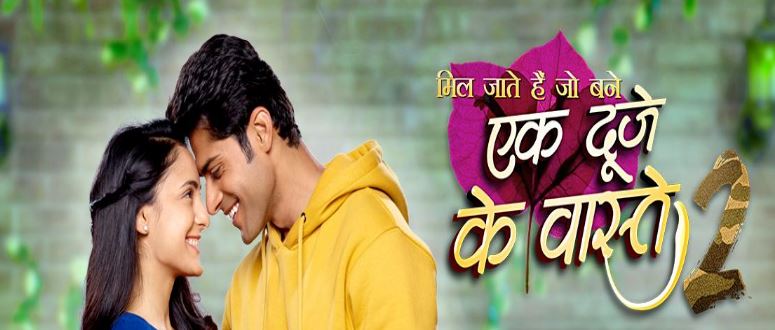 Main Characters:
Suman: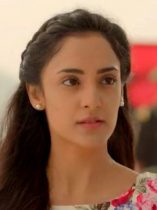 Suman is a sensible, mature, disciplined, bold and focussed girl. She is from an army family. She is much responsible. She brings many proud moments for her parents. She wants to have good company for positive influence. She never lies. She always speaks the truth and believes in justice. She dislikes Shravan, who is completely her opposite. She always had dreams to make her name in the Indian army, like her dad, Colonel Vijay. She soon realizes Shravan's good qualities and accepts his friendship. Her family is her strength. Her family believes in serving the country. She just sees the life through the army lens. She is proud of army lifestyle. She has an objection on civilian lifestyle.
Shravan: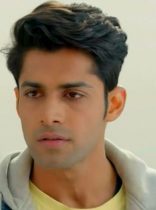 He is a carefree, spoilt, fun-loving, indiscipline guy. He just likes to spend his dad's richness and enjoy his life. He parties all night. He enjoys every moment of his life. He has no tensions in life. He has no goals either. He wants to make the most of his life, but the way he wants. He chooses to spend time with his friends. He boasts of his richness and status. He loves his parents a lot. He feels his life is perfect, until he lands in the army training camp. He doesn't like Suman's interference in his life. He is proud to be a civilian.
Cast:
Mohit Kumar as Shravan
Kanika Kapur as Suman Tiwari
Jay Thakkar as Shravan's brother
Akshay Anand as Shravan's father
Anurag Arora as Suman's father, Vijay Tiwari Khushi Mishra
Mamta Vishwkarma
Story So Far: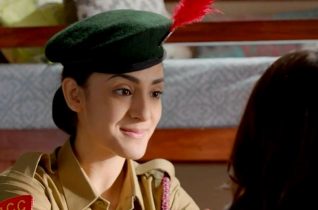 Suman is introduced during a NCC award ceremony. She is applauded and awarded as the best NCC cadet of the year. She belongs to an army family. She is Colonel Vijay Tiwari's daughter. Even her grandpa Mohan and uncle Vinod have been a part of Indian army at superior ranks. She gets an alarm clock. She hears that this is her medal. She gets confused and wakes up from her dream when the alarm rings. Her sister Kanchan asks her to get ready and come for a walk. Kanchan is a cheerful girl, enjoying little things. Suman tells that she wants to make her family proud by doing something great. Suman's family is introduced.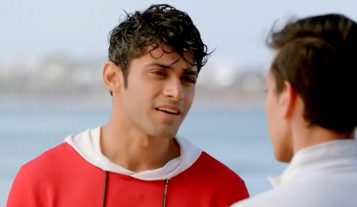 They have a simple living, much disciplined and clear-minded. On the other hand, Shravan is introduced as the carefree young boy, enjoying beer with his friends on a river bridge. He asks them to arrange a cricket match ticket for him. He boasts of his money in front of his friend to ask for the ticket. His friend feels bad and throws the ticket down in the river. He challenges Shravan to get it. Shravan shows his craze and jumps into the river to get the ticket. Shravan gets into an argument with his friend, and reminds that his friend isn't from army like his dad.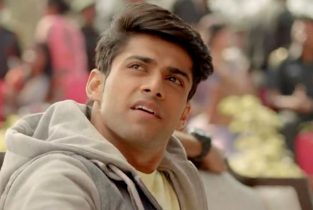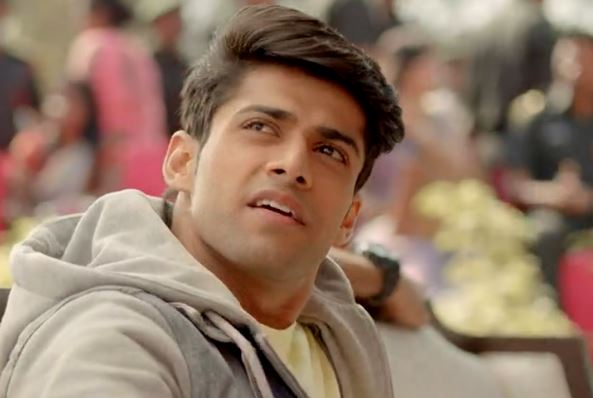 Shravan goes to have coffee at the army camp cafeteria. Suman and her Dadu are already there, having coffee. Shravan steals an army man's jacket and takes the coffee for free. Dadu stops him for a talk. Shravan tries to avoid him. Dadu realizes that he is lying to steal the jacket. Suman finds Shravan running away from the army men. He flees, but his match ticket falls down. Suman runs after him. She picks the ticket hoping to catch him soon. Shravan's family is introduced. His dad is more than happy to get an invite from Vijay for the army event. He informs Shravan about the event.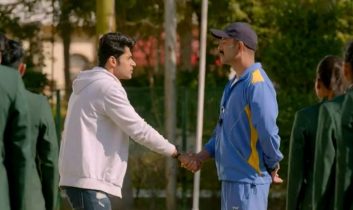 Shravan wants to go for the match. He tells his sister that he won't be coming in the event. He searches for the ticket and realizes that it fell down somewhere. He asks his friend to find the ticket some how. Vijay asks his family to be ready for the event on time. Suman and Shravan meet at the event. Suman makes him land in an awkward moment. He gets against Suman for embarrassing him in front of the everyone at the event, where his family is also present. Shravan's dad puts him into the NCC. Suman and Shravan's journey starts from here.
Our Take: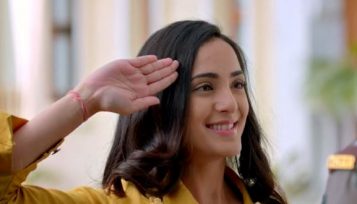 The show is a sequel to Ek Duje Ke Vaaste. The concept is completely different with the army backdrop. The characters names are retained in the sequel. Suman and Shravan's love story undergoing many hurdles makes an interesting watch, due to their clash in the NCC camp. Suman is already a cadet, while Shravan is the new joiner. She wants Shravan to know her world and change for the better. His dreams to drag her in the civilian world fails. Their arguments bring light moments. The families' description is strong and clear. Suman's army family define discipline. Shravan's civilian family add up the sweet scenes. Characters detailing is apt.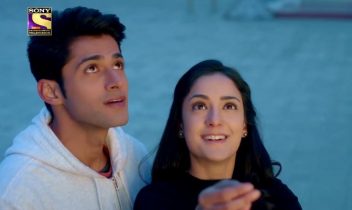 Suman and Shravan make a good screen presence with their chemistry. The leads Kanikka and Shravan bring the fresh appeal in the show. Kanikka is natural as Suman. Mohit seems trying hard in the initial episodes. Supporting cast is filled up with known faces, playing their parts superbly. The beautiful visuals of Bhopal raise the interest. It mostly serves to bring a soothing feel. Army backdrop brings high drama factor, missed on the tv screen since long. Its interesting to see the army-civilian clash until Suman and Shravan become friends. The family scenes add up a peaceful appeal. The concept is much realistic. There are some low points where interest drops. Nevertheless, it manages to pull the drama up in the next scene.
Overall:
The story so far is impressive. The viewers can hope that it keeps up the right pace and interest. A decent and clean entertainer. Good attempt by Sony.
Our Rating:
3 out of 5
Feel free to post your reviews in comments below. All off-topic comments will be deleted.