Connecting the past to present – episode 2
ShiOmRu were on their way to kritika's house.. Shivaay gets a call from anika..
Shivay" Haa.. tell me anika"
Anika " Maa.. ko aap se baat karni hai.."
Pinky worried " Shivaay did.. did you get her "
shivaay "Don't worry maa.. i have got her address .. and he will get there soon.."
Pinky " Do you think. she will come"
Shivaay " She has to come.. Mom.. and why won't she will not come.. I will make her understand.. Bye mom.. call you later"
He cutts the call.. Shivaay was looking at the adress while he was driving thus he bumps into a car which was infront..
Om " What have you done.. shivaay"
Om gets out of the car to look if something happened to the person.. The boy also gets down from the car…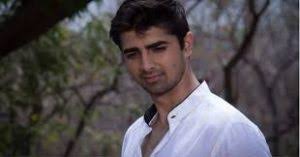 Boy holds om " Can't you watch while driving"
Om " Sorry youngman… we didn't see"
Boy " I can't understand Mr. how can you not be able to see a big car.. are you that blind"
ShiRu also comes out of the car..
Shivaay " Look Mr. it was my fault and i am really sorry for that.."
Boy " A sorry won't do anything… you destroyed my car"
Rudy " Oh.. please listen.. its just a car.. and we can aford to buy a new one for you.. and.."
Boy " First you broke my car.. and even after that you have so much.. attitude.. I pitty you.."
They argue a lot..
Shivaay then keeps a blank cheque infront of his car…
Shivaay " Its a blank cheque.. write as much amout you want.. and olease leave us we are in a hurry.."
The trio goes from there by not allowing the boy to say a word…
---
After few minutes they reaches a house..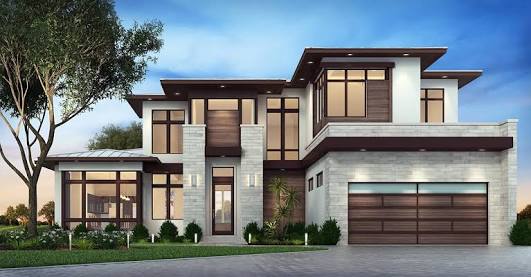 They rings the doorbell.. ShiOmRu were at the time excitied and also was a bit nervous..
A servant opens the door..
Servant " Ji.. aap kyoun hai.. aur kises milna hai"
Shivaay " I am shivaay singh oberoi.. and i want to meet Ms.Kritika..
Servant " Ma'am is not at home.. "
Om " Its okay …. we will wait.."
They gets inside the livinging room.. Servant gives the coffee..  Rudy was restless so he was looking around here and their.. and he sees a Photo..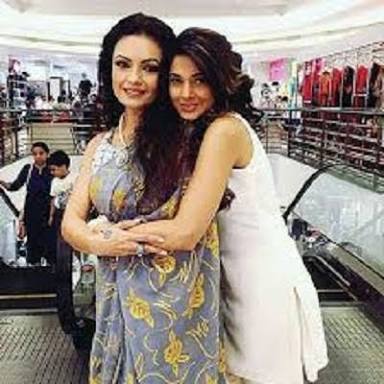 Rudra.." Is this…"
Servant " This is Ma'am "
Om " And who is that lady with her.."
Servant : Ma'am's mother.. actually she died 3 years ago.."
Just then that same boy with whom ShiOmRu had fought enters the mansion..
He was stunded to these the trio there..
Boy " What are you guys.. doing here"
ShivOmRu are also schoked..
Servant " Arjun beta.. they came to meet Kritika Ma'am.."
Arjun was about to say something just then his phone rings.. and he gets engaged in it..
Shivaay again looked at the pic..
A car again entered the mansion.. And Kritika got out of it.. She walked inside the house..
She so ShivOmRu whose backside she  was facing.. She at once recogonised Shivaay..
Kritika : Shivaay…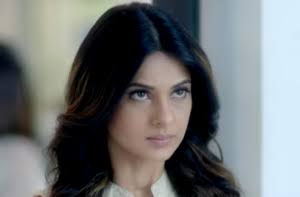 ShivOmru turned to her..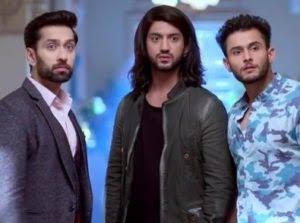 Kritika sternly " What are you people doing here?"
Shivaay "We are here to take you back"
Kritika " Take me back.. who are you to take me…"
Om " We are your brothers"..
Kritika " Oh.. dear brother.. i think that you guys are mistaken… i am only child of my mother"
Just then Arjun comes down with a smile.. but it suddenly changes as he saw an angry kritika..
Arjun with full of concern " Is everything okay kittu di.."
Kritika " Don't worry arjun.. everything is fine..
He puts his phone on the table where Rudra's was also kept.. Arjun hugs her and he takes his phone ( actualy hr takes rudra's phone by mistake as both looked same)
He went out giving an angry glare to The ShivOmRu..
Shivaay " Look we all know the truth that you are a oberoi hire.. Daughter of shakti and pinky.. and all the family members want you to be their with us."
Kritika " Oh… so you guys.. no the truth well . I am quite happy about.. it but sorry.. i can't stay in the house of a murderer..""
She pointd the door to ShivOmRu..
Kritika "If you don't leave at once.. i should have to call the police.."
ShivOmRu leaves..
---
OBEROI MANSION..
All the girls in the family was ready to welcome kritika .. but all gets sad as they gets to know that kritika won't come..
SHIVIKA'S ROOM…
Shivaay was sitting in the couch.. and anika was massaging his shoulder..
Anika "Now what will we do now.. If she won't come maa.. will feel bad"
Shivaay" I don't know .. but i have to do something.. I want my mom to be happy.. My real maa was dead until i reach to meet her.. And i am not feeling so bad.. as i know my mom had taken goodcare of me.. and its her wish to be with kritika and I will bring her to this family"
Anika " I am always with you shivaay.. If you ever need any help please don't hessitate to tell
Shivaay turns to Anika and kisses on her forehead…
OM'S ROOM…
Om was continuousky thinking what Kritika was saying.. her words.. 'in the house of a murderer' Those words starts echoing in his ears..
He thinks that he should tell Shivaay about it and has to find out what she meant by saying this..
RUDRA'S ROOM…
Rudy was doing his daily excersie.. while his phone ring.. He gets confused as whoes phone it is.. as the ringtone was different..
He takes the phone and the name flashes on the screen 'Kittu di '
He remembers Arjun calling kritika ' kittu di' . He was about to take the call but gets disconnected.. His eyes wider when he sees the homescreen… it was a pic of Arjun ; Soumya and Kritika..
He thinks of Soumya and his marriage .. the day soumya went back to US and all those moments with her..
He runs to Shivaay's room..
---
Rudra continuously taps on shivaay's door..
Anika opens the door..
Anika " Kya hua Rudy.."
Rudra " I gave to tell an important thing to bhai"
He runs in and sees ShiOm talking.. and Rudy hears all those..
Shivaay " How will we find.  why she called our house a murderer's"
Rudra " Soumya will help us in it.."
Anika " What !!"
Om " Rudy.. shut up"
Rudra " Just listen to me.."
He shows the phone..