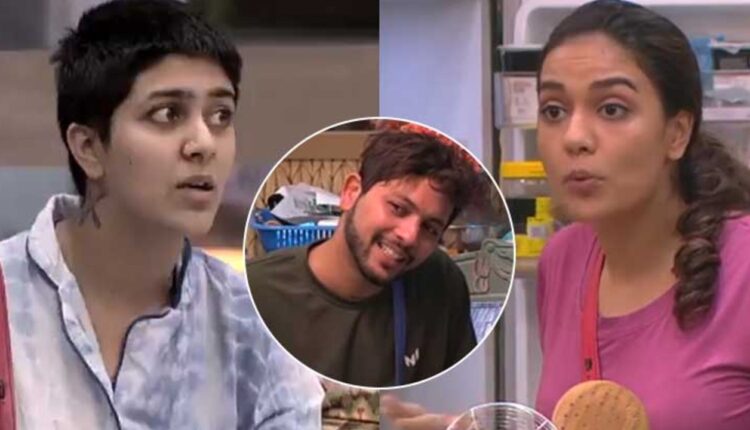 Bigg Boss OTT: Ugly fight between Moose Jattana and Divya Agarwal
The latest episode of Bigg Boss OTT witnessed an ugly fight between Moose Jattana and Divya Agarwal. It all started after a 'Letter Task' during which Divya overheard Moose and Pratik strategizing. Divya communicated the same to Nishant but he said that he already knows what they were discussing.
After the task, Moose taunted Divya for trying to create differences between Nishant and her. Moose even accused her of poking everyone and trying to create fights. During the fight, Moose revealed that it was Nishant who told her that Divya was trying to turn him against Moose.
Divya asked Moose to calm down and also tried to tell her, her side of the story but Moose was in no mood to listen to her. Later, Divya also got irked and called Moose an 'insecure bit**'. The argument soon turned into an ugly fight where Moose said, 'tum jagah jagah jaake muh maarti ho'.
This made Divya furious and she warned her that she will slap her if she will ever comment on her character. Nishant was seen supporting Divya during the fight and he even asked Moose to fight with Divya on her own points and not to drag him in between.
Later, Nishant was also seen telling Millind Gaba that he is done babysitting Moose.
Later Divya and Nishant had a conversation where Nishant told her that the last time Moose and he had a fight, she did not miss him at all and was busy with Pratik Sehajpal. He even thanked Divya for listening to his side of the story.