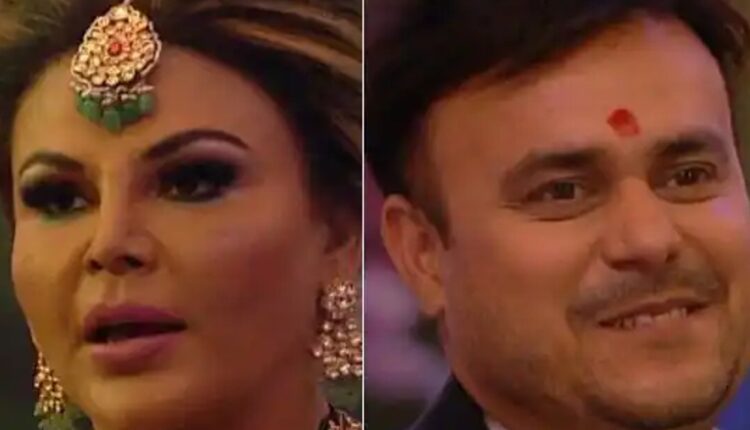 Bigg Boss 15: This is how Ritesh met Rakhi Sawant
After two years of speculations, finally, everyone saw who Rakhi's husband is and that he exists for real. The latest episode of Bigg Boss 15 witnessed Ritesh's entry along with the three wild card contestants– Devoleena Bhattacharya, Rashami Desai, and Rakhi Sawant.
Rakhi welcomed her husband in the house by dancing to 'mere piya ghar aaya'. Rakhi also touched Ritesh's feet and some hugs and kisses were shared too. The housemates who were partly shocked and surprised to see the wild card entries now had their focus shifted to Ritesh.
Later, when asked by the housemates Rakhi and Ritesh revealed how they met and how the love story blossomed. Ritesh said that he was organizing an event when his PA gave him Rakhi's number. He didn't call her then but later one day when he was depressed he send 'Hi' to her. Ritesh added that Rakhi blocked him after that.
Ritesh then reveals that after a few days he again pinged her but this time from another number and luckily she responded this time. Rakhi adds, "That time I was depressed. I had a boyfriend, who I learned is a don. He was a loan shark and I was scared of my life. So I was seeking help from him and wanted to get married."
Ritesh also reveals that he sent his friend's proposal for Rakhi but threatened him to decline it or else he will lose his job. Later  Ritesh played the right chord and shared his account and bank details with Rakhi.