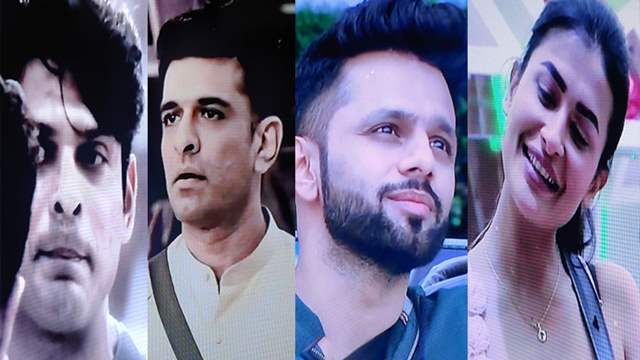 Bigg Boss 14: Eijaz-Sidharth's fight or Pavitra-Rahul's friendship; Which one would you want to see more?
Bigg Boss 14  has been flagged off to a great start and from the very beginning itself the show looks quiet promising. The housemates and the new format fits in quiet perfectly and it seems like the season is going to break BB 13's records too. With the housemates now settling in, the equations will be changing every single day.
As we know the show brings out the true personalities of housemates, there is one man we wanna know more about. And that man is Eijaz Khan. Earlier in his interviews he has talked about how he has certain fears and how it will be hard for him to be around people. And these people are not just ordinary. They are manipulative, always busy conspiring against you, in a hurry to win theshow.
We certainly want to know how Eijaz handles all this and as we saw his true colors will soon be coming forward in a fight with Sidharth SHukla. Khan will be at loggerheads with Shukla during the weekly task where they will be seen arguing about having their own interpretation to the task. Whether or not this will be the main talking point of the episode, we will have to wait and see. (ALSO READ: Bigg Boss 14: Is Sidharth Shukla Trying To Wipe Off His Bad Boy Image?)
There is one more equation we want to see more of. And that is the budding friendship of Pavitra Punia and Rahul vaidya. They are friends from before the show and now that they will spend hours together, sparks might fly. Punia has already planted a kiss on Vaidya's cheek on Day 1 and thay have had a conversation on love. We want to see which turn their story takes in the show.
Which of these two equations do you want to see more of? Do let us know in the comments section below.