Aapki Nazron Ne Samjha Review: Delightful plot and strong cast win interest
The story of Aapki Nazron Ne Samjha is about two individuals, Darsh and Nandini, belonging to different class and backgrounds. Darsh belongs to a very rich family, while Nandini struggles in poverty. Darsh is the heir of Rawal family, who owns a chain of sweet shops in Dwarka. Nandini isn't affected by Darsh's one weakness, that's his accidental blindness. Darsh can't even see Nandini, but gets touched by her persona. He falls in love with her. Fortunately, Nandini too values him by overlooking his blindness. She loves Darsh for his heart and perception, than his sight. Darsh is capable of protecting her, which he proves during their first meet. A love story begins, which is never seen before. Nandini happens to become the guiding light for him, she becomes his sight to see the world.
Main Characters:
Darsh Rawal: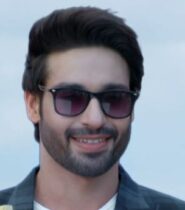 He is a handsome, brave, smart guy with a golden heart. He is extremely kind. He is protective about his family. He tries to appear normal to the world and doesn't let his blindness affect his life. Darsh is an inspiration for many. He achieves a big name by winning a prestigious award for his photography. He doesn't have any regrets in life. He forgives his brother Shobit for causing the accident which turned him blind. He feels much secure because of his mother Rajvi, who wants him to marry at any cost. He is most close to Rajvi. He obeys her like a devoted son. He decides not to get married in order to not ruin a girl's life. Darsh changes his decision when he meets Nandini and falls for her.
Nandini: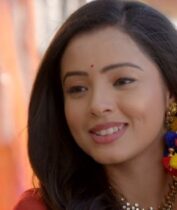 Nandini is a sweet, simple, hardworking girl living in a poor household. She struggles to get her sister Bansuri married. Nandini is an orphan, who regards Bansuri as her elder sister. She keeps the heart-make relations by all devotion. Bansuri is her only family. Nandini can do anything for Bansuri's happiness. She is taken in Bansuri's in-laws house as part of the dowry. She gets manipulated too easily. She shows her strength and determination when the need arises. She finds Darsh a noble person. Nandini believes in valuing a person's values and heart than external factors. Nandini becomes the chosen girl for Darsh. She falls in love with Darsh and makes vows for lifetime.
Cast:
Vijayendra Kumeria as Darsh Rawal
Richa Rathore as Nandini
Narayani Shastri as Rajvi Rawal
Revati Lele as Bansuri
Purvi Vyas as Vanlata
Abhishek Verma as Shobhit Rawal
Bharat Pahuja as Keshav Rawal
Miloni Kapadia as Gunjan
Saurabh Agarwal as Vipul Rawal
Pankit Thakker as Chetan Rawal
Shikhar Sharma as Naveen
Story So Far: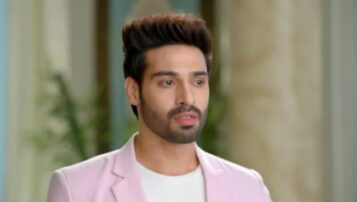 Darsh is introduced at a big event in Paris, where he gets awarded for his amazing photography. His talents gets appreciated. Darsh becomes an inspiration for many, since he captures the beauty of Dwarka in the stunning picture. Darsh is very skilled in photography. He holds some great skills which he enhances further, despite being blind. It gets unbelievable for others to accept that a blind man can capture such beauty in a camera. Darsh lives up to the expectations of the family. His family is seen in Dwarka. Darsh is blessed with a caring family.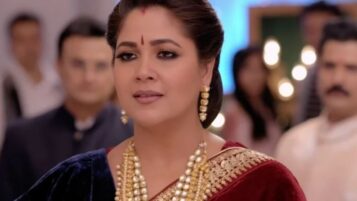 His mother Rajvi loves him a lot. She shows her criticism towards her younger son Shobit on almost everything. It gets revealed that Shobit is responsible for Darsh's accident, where Darsh lost his eyesight. Rajvi loves Darsh a lot. Darsh becomes her weakness after he loses his eyesight. She always secures him by sending the staff after him. Darsh knows that he is never alone, Rajvi's eyes are always on him. Darsh loves his caring mother. He doesn't want Rajvi to blame Shobit. He accepts the fate that he is blind. Darsh's entire family is filled with positive and loving people.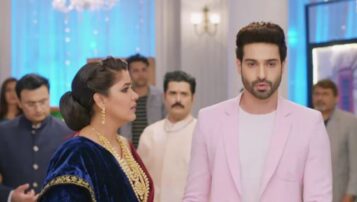 They have sympathy for Darsh's blindness, but never let Darsh feel the weakness. They put efforts in making Darsh feel normal. Darsh returns home with the award. Rajvi is proud of Darsh who has achieved a lot even after turning blind. She compares Shobit with Darsh. Shobit knows Rajvi's anger over Darsh's condition. He silently takes the humiliation. Darsh is smart enough to visualize things on his own. He uses the technology that helps him live with ease. He never lets any such disability affect him. He is always motivated. Rajvi decides to get him married soon. Darsh's dad Vipul tells her that no normal girl would like to marry a blind man.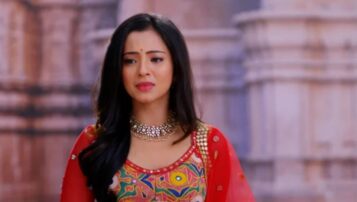 He asks Rajvi to drop her plan. He knows that Darsh will end up getting more hurt if Rajvi puts him into the alliance race. Rajvi is very concerned about Darsh. She wants a girl who will overlook Darsh's blindness and love him for what he is. On the other hand, Nandini is introduced. She is an orphan who just has Bansuri in her life. She is getting Bansuri married to Naveen. Nandini takes care of the entire marriage function and expenses. She arranges the list of items to give to Naveen's mother Vanlata. Nandini gets caught up in a storm when she reaches Dwarka. Darsh happens to be at the harbor at that time.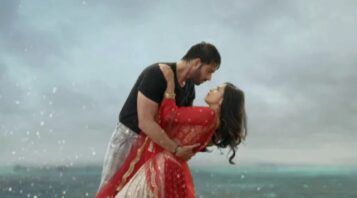 He risks his life to save Nandini. Nandini doesn't realize that Vanlata is fooling her. Vanlata is money-minded and thinks of taking Nandini home. She wants Nandini to earn money for her. Nandini agrees to accompany Bansuri as a helper for few days. Nandini succeeds in getting Bansuri and Naveen married. Rajvi throws a grand party to celebrate Darsh's success. She finds an alliance for Darsh, which soon fails. Darsh gets insulted by the guests for his blindness. He accepts his flaw. Rajvi breaks down on seeing her son's insult. She swears to get him married within a month. This is when Nandini comes in Darsh's life.
Our Take: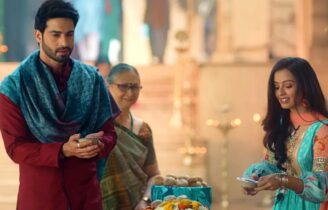 The show brings an interesting plot of a love story between a girl and a blind man. The love evolves only for the fact that Darsh is blind, and still the best person around. Darsh's character is very lovable. He is someone to melt hearts with a charming smile. Vijayendra is playing Darsh's role superbly. He catches all the mannerisms of a blind to portray Darsh effortlessly. Richa as Nandini is also doing a good job.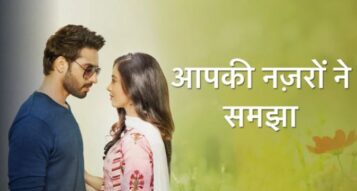 Vijayendra and Narayani shine in their roles. Narayani is perfectly cast as Rajvi, though her character reminds of her motherly role in Rishton Ka Chakravyuh. Narayani holds a strong screen presence, which works good for the show. Coming to the rest of the cast, Abhishek Verma and others play the roles aptly. The cast is an added star to the script. The story is really heart-touching. Even the blind has a right to love and get married. Darsh's love story surely catches attention. The introduction scene in Paris and then the shift to Dwarka was nicely conceptualized. The first episode has been the best so far this week. The rescue scene where Darsh saves Nandini is also magical. The show managed to keep up the intriguing factors as well.
Overall:
A good attempt on Star Plus after a very long time. Something watchable and enjoyable. We can hope that the show doesn't turn into regular family drama and lose the actual plot.
Our Rating:
4 out of 5
Feel free to post your reviews in comments below. All off-topic comments will be deleted.