A SAGA OF PREMONSOON RAIN : RISHBALA, SWESHAL FF :[ PART -2]
Swetha ; Unbelieveable , You are blocking my way, Mashal!!
Vishal : How many times I need to tell you Sweety, my name is Vishal
Ria : Why are you calling her Sweety ?
Vishal : If your friend can call me Mashal instead of Vishal then why can't I call her Sweety instead of Swetha .
Ria ; Wow , what a valid point.
Swetha stared Ria in anger .
Swetha : Just leave else you will face the consequence.
Vishal : What ? You will send any goons to attack me ? Oops!! I am so scared , Sweety . Please don't do it.
Vishal laughed .
Swetha : Ria Tell this guy to go away from here. I don't want to see his face.
Ria : Vishal please. See it's getting over dosage. Please.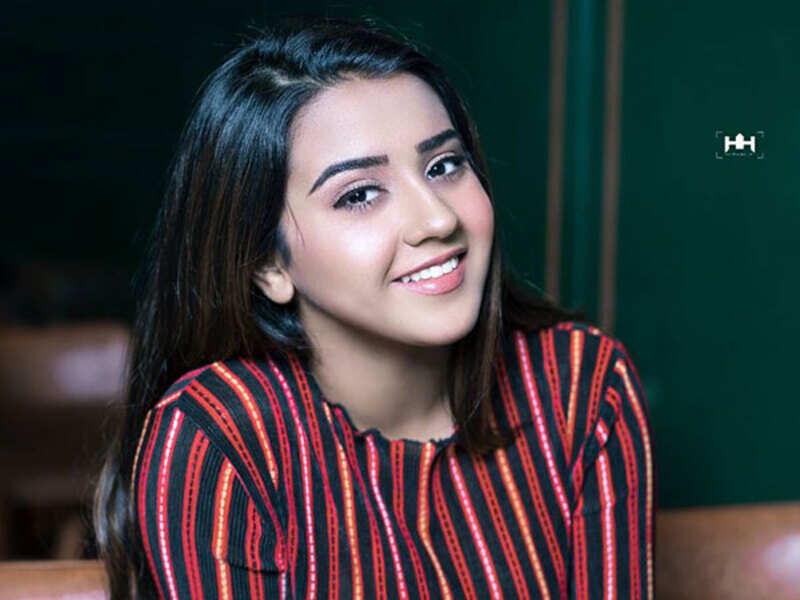 Vishal : Okay .
Vishal moves from there to a side and waved his hand to Swetha saying …Bye sweety
Swetha gets irritated with this mannerism of Vishal. She walks in anger. Ria was following her calling Swetha, Swetha only.
Swetha : Please Ria , leave me alone. That guy spoiled my mood.
Ria : But tell me at least where are you going ?
Swetha : I am going to Hell. Will you accompany me there also ?
Ria : What ?
Swetha thought : This Ria will irritate me again by praising Vishal a lot. It's better to avoid her now.
Swetha : You know what the one who was beating drums at Vishal's performance was eyeing you only.
Ria : Really !!
Swetha ; See you always put the complaint chart no guys are showing interest at you , may be this guy was staring you only. Before he leaves the auditorium just go and meet him.
Ria : Yeah. Wow some one has crush on me .
Swetha thought : Poor crazy girl. Any ways I am just saved from the irritation.
As soon as Ria left Swetha started walking through the verandah . Passing near the principal's cabin suddenly her eyes went on some papers which were flying in air. A man was trying to pick them, Swetha also came there and she helped in picking papers.
"Thanks a lot. "
When he said it Swetha looked at the person's captive eyes .
An attendor came and told : Risabh Sir, Principal sir has called you at his cabin. He nodded his head with a sweet smile.  Swetha was almost lost in him at the first sight itself. While he was walking towards the cabin Swetha was simply looking him only. She started walking thinking about him only .
Sirf tum sirf tum…Sirf tum sirf tum
Abb chahe iddhar mein harun
Abb chahe fannah ho jawun
Ho teri ishq fakeeri chad gayi
Tere naam ka kalma pad gaya
Sirf tum…Sirf tum plays…
Principal : So you are the new professor who is joining at our college.
Rishabh : Yes sir.
Principal : Welcome to our college , Mr. Rishabh Kashyap. I hope you will do good service here.
Rishabh : Sure sir and thank you
Principal ; By the way Rishabh have you made any arrangements for accomodation ? Actually the staff quarters is full . So you have to find any other option.
Rishabh : I will find it Sir.
Principal : Good, attendor will show you the department. Today just meet your colleagues and students .Actually intercollegiate competetions are going on and there are no regular classes. From tomorrow onwards you can start your work.
Rishabh : Fine Sir.
Scene shifts to Department
Rishabh meets his colleagues and had some quality time about work, students and all. In lots of conversation Rishabh became close with Ansh .
Ansh : Oh!! So you needs a place to stay.
Rishabh ; Yeah actually my home town is very long from here. I will be able to go at weekends only. If you can arrange a place then it will be a big help.
Ansh : Currently there is a vaccant house . It's actually a property of one of my relative. Thing is his family is staying in abroad and they will be hardly visiting that home once or twice in a year. You can stay there if you wish.
Rishabh : Great, thanks a lot.
Ansh : But there is a problem .
Rishabh : What ? See I will give rent in a feasible rate. You don't need to bother about it.
Ansh : Not that yaar
Rishabh : Then what ?
Ansh : There are some crazy college girls who are staying just opposite to that house in another rented house. They all are naughty at the same time somewards dangerous too. In night times those girls will be doing a bachelor party and will put songs in full volume . Some times when guys pass through the road they will pass comments and also will burst whistle too. Before you a professor stayed there. But overnight he shifted that place because he was fed up with the pranks those girls did to him.
Rishabh : Oh!! That's not a serious thing. It's the age of college days and little a bit fun, prank and naughty things are done by any one. In many places boys do it limitlessly and I am surprised here girls are doing it.
Ansh : So that means you are okay with the house ?
Rishabh ; Yeah,  I am ready to go there now itself.
Ansh : As your wish Rishabh.
Scene shifts to the Rented house 
Sia opened the window and screamed in excitement
Swetha : What's wrong with you ?
Sia : Swetha, Ansh Sir has bought new professor here.
Ria : We can talk about that later. Swetha why you lied that drums guy was eyeing at me only ? When I came infront of him I saw him romancing that stupid Leena. My poor heart was broke down. I won't talk to you.
Swetha : Oh!! Drama queen you was irritating me that time. That's why I lied like that.
Sia : Girls just look at him. He is so handsome.
Ria : Who ?
Sia : New professor of our college with Ansh Sir.
Swetha : Really, so now we have to play with this man too ?
Ria : What to do ? He doesn't knows the powerful girls well.
Sia : We will show him today itself.
Swetha : Let me also see who is he.
Swetha walks towards the balcony and she was surprised to see Rishabh talking with Ansh.
Swetha thought : The new professor is the one whom I met today ….
Swetha recalled the moment and smiled
Meanwhile Ansh's eyes find her.
Ansh : Rishabh , that girl is extremely dangerous . She is the leader of that crazy girls gang. Her name is Swetha
Swetha screamed loudly : Hello professors can you both hear me ?
Ansh : Yes , what you want Swetha ?
Swetha : Is he our new professor , Ansh Sir ?
Ansh : Yes
Swetha : Sir, nice to meet you  . I am Swetha.
Rishabh : Hello Iam Rishabh Kashyap.
Ansh was worried as what will be the next motive of the girls gang.