Zindagi Mere Ghar Aana Review: Realistic story with decent performances
Zindagi Mere Ghar Aana is the new offering from Star Plus. It brings a simple homely story revolving around Sakhuja family. Sakhujas are born to live happy. They have one motto in life, that's to never let sorrow win over their lives. They welcome life to their lovely house with open arms. Sakhujas are famous for their lively spirit. They lose their eldest son Karan to the Coronavirus pandemic. Karan's widow Amrita is full of positivity. She lives with Karan's memories. Amrita and Pritam are contrast personalities. Pritam enters their lives as a tenant in their house. Amrita and Pritam's fate has something in store for them.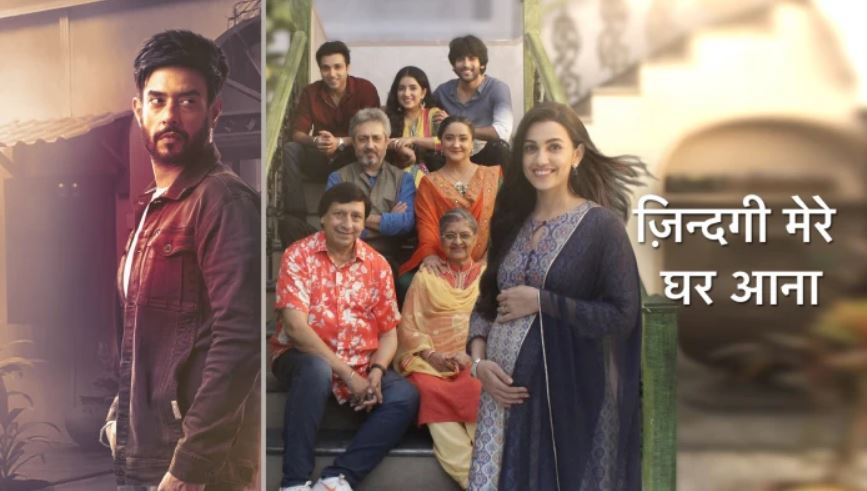 Main Characters:
Amrita: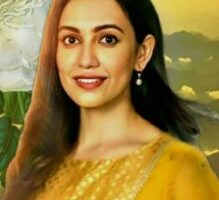 Amrita is a simple, sincere, responsible and positive person. She is a perfect daughter-in-law for Sakhuja family. She handles all the household chores with a smiles. She never lets her sorrow shine in her eyes. She has lost her husband Karan, who had served the nation during the Covid-19 pandemic as a responsible doctor. Karan passed away after he gets affected by the Coronavirus. Amrita keeps Karan alive within her. She carries his baby in her womb. She stays positive to welcome a new life in the world.
Pritam: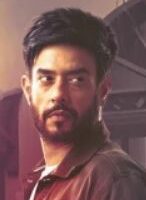 Pritam is blunt, arrogant and a pessimist. He is very unhappy with his life. He has no family to call his own. He serves the crime world for the sake of money. He decides to shift his house. Pritam finds Sakhuja's house a decent one to stay. He gets irritated by the all-time happy Sakhujas. Pritam gets to see a new world through Amrita's positive approach. He sees wrong and negative aspects in almost everything, but Amrita teaches him a happy living.
Cast:
Hasan Zaidi as Pritam
Esha Kansara as Amrita
Sudhir Pandey as Dada ji
Kiran Karmarkar as Krishnakant
Ishan Dhawan as Kabir
Ankit Narang as Angad
Swati Shah as Nimmo
Dolly Chawla as Soni
Story So Far: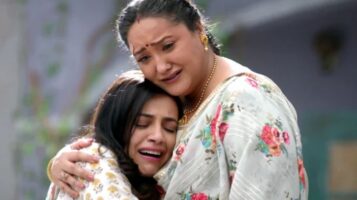 The story opens up with Sakhuja family seen happily decking up for a neighbor's wedding. Amrita is seen missing her late husband, Dr. Karan Sakhuja. She doesn't sound dull or hopeless for a minute. Amrita looks the only sensible person in the entire family, who look dramatically dysfunctional in the start. Amrita makes the family smile. They all miss Karan, but don't mention his name in front of Amrita. The family doesn't want Amrita to feel hurt. Amrita proves out to be the strongest of all. She keeps her smile and also Karan's memories with her.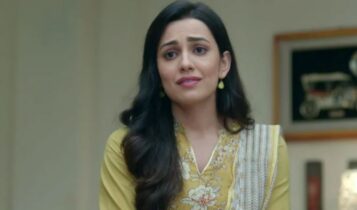 Sakhujas land up in Dolly's wedding. Dolly had been in love with Sakhujas' youngest son Kabir. Kabir is heartbroken that Dolly is marrying someone else. He meets Dolly at her function. They both plan to elope. Dolly still loves Kabir and is mad for him. Kabir also decides to elope and marry Dolly, only to return home after a few days. Sakhujas find hard to keep Kabir and Dolly away. Dolly's dad, Mr. Chadda requests Guneet Sakhuja to keep his son Kabir in control. Guneet stops Kabir from intervening in any of the function.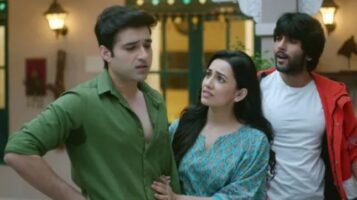 Kabir secretly plans to leave, but his plan gets cancelled when he finds his mum coming home hurt. He learns that his mum Nimmo had gone to the mortal remains office to claim Karan's ashes. Nimmo had been treated badly there. Nimmo returns home to tell the family that she had been refused by the authorities once again. The entire family breaks down by recalling Karan's last meet, when he arrives to inform them that he is still treating Corona patients and will need time to come back home.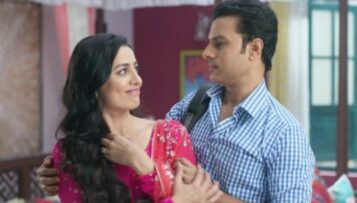 Amrita slips into past. She recalls her last meet with Karan. A detailed scene of Karan is seen with his family. Karan tells them that he will be fighting the battle with the pandemic and save lives, as his profession teaches him to do so. Karan makes a leave from the house, unaware that he will not be able to return. Amrita asks Nimmo to not go to the office once again to ask for Karan's ashes. Amrita and Nimmo give each other strength. Guneet doesn't want Nimmo to freshen their wounds again. Nimmo tells them that she had gone there just for Amrita's sake. She wants to give a proper closure to Karan. Amrita suggests that they get Angad and Meera married, in order to welcome happiness in the family.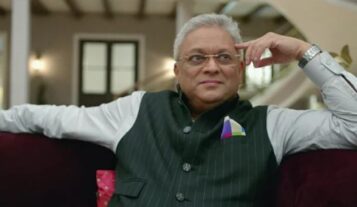 The family refuses at first because of their financial woes, but later decide to fix the marriage. Angad hides the fact that he has lost his job. He struggles to find a good job before his family learns the truth. Angad refuses for the marriage, but the family convinces him. The Sakhujas take the alliance talks ahead with Meera's family. Meera's dad Krishnakant refuses for the alliance. Krishnakant has turned phobic to get Meera married in the poor Sakhuja family, who lost their son Karan recently. Krishnakant wants Meera to marry in a rich household, where no problem reaches close to her.
Our Take: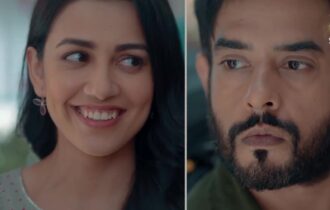 The show brings a simplistic and practical story of the Corona times. It also highlights what a doctor's family goes through, especially when the doctor passes away while treating people in the pandemic. The scenes of neighbors criticizing Karan, knowing the fact that he is fighting the pandemic for the people's welfare is very realistic. The story seems simple, likeable and very relatable. Its purely a family entertainer. The drama can be expected to be high in the coming episodes. Pritam's entry happens in the weekend's episode.
Pritam's characterization will be unveiling soon. The characters of Amrita and the rest of the Sakhuja family seems real to life. The leads Esha and Hasan strike a chord with the audiences right from the promos. Their chemistry would be something to watch out for. Their contrast characterizations will surely appeal to the audiences. Rest of the actors look well-cast and portray really natural. Show is definitely a must-watch.
Overall:
A fair attempt by Star Plus. Lead actors' pairing looks fresh. The concept is really positive.
Our Rating:
4 out of 5
Feel free to post your reviews in comments below. All off-topic comments will be deleted.