Zaroori tha |I'll snatch you from sky too| shot 11
Hey everyone this is the 11th shot of Zaroori tha i hope you guys gonna like it.
Ignore all error and continue reading and supporting.
**********************
Gayu softly peck Anika cheek " We love you didu"
Anika close her eyes tightly a thin layer of tear gets escaped for her eye that got unnoticed by rest.
Yun Begaani Roshini
Mein Kab Talak Koi Jiye
"Anika di your wrist " Gayu asked for.
Today not Anika di but i'm tie rakhi on Anika di wrist " Sahil said adjusting himself in Anika's lap"
Anika gazes them.
Shivaay reciprocates the gazes Anika slightly nods her head negative with eye contact pleading Shivaay don't do this.
Shivaay ignore her plead and gently holds Anika wrist and extent it towards Gayu and Sahil.
"Anika took her hand back "
" Get me that glass of juice, i'm really thirsty" He glare Anika and order maid.
"I'm doing it" Anika spoke in low tone
"Shivaay smirked and sign her"
Anika curses herself and finally she gave up she gave up herself ,she knew that Anika can fight with everyone but not with this man who's her love of life. Who's equal to her from every aspect of life. If she's khirkitod Anika than he's tadi bagad billa her kanji ankho wala billa….. " billu ji"
Gauri holds rakhi in hand and with moist eyes gazes Aarohi and then Anika"
"Aarohi happily nods positive and with love gaze her Princess and her heart, her Anu"
"Anika stealing gazes Aarohi who caughtes her gaze and smile"
Flashback
"Baby girl of three years cries"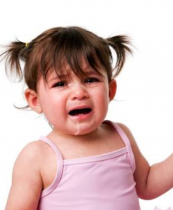 " Mama's Princess crying. Bhy?" Aarohi asked
"Gauri runs and hides under bed"
"What happend to my princess?" Aarohi again asked worriedly
"No incess " Gauri replied in babyish tone
" mama incess ( princess) needs chocky"
Aarohi smiled and asked kneeling down.
" no chocky " Gauri said blowing cheek
" Aww!! No chocky, then cake" Aarohi said
"no ake" Gauri pouts angrily
"no chocky , no ake then bhy ( why) incess crying and so angry? Aarohi asked pecking her little pout and pull her out.
Wiping little soul tears questions her
" show me what's in your hand?"
"Gauri slowly opens her tiny and hand and shows Aarohi what she fists"
" rakhi !!" Aarohi said surprisingly
Mama incess oo b rani bani, Mama jesa. Incess oo ince ( princess always want to tie rakhi. Like mama. Princess need Prince) Gauri spoke wraping her tiny hands around Aarohi neck
"So princess need brother? To tie rakhi on her brother wrist like mama did?" Aarohi asked
"Gauri nods positive"
Anu of seven years runs towards Aarohi and holds Gauri in arms after adjusting herself in Aarohi lap and little Gauri in her lap questions Aarohi
"Anu's maa why Golu crying? She asked Aarohi planting kiss on Aarohi cheek"
because princess need brother to tie rakhi " Aarohi replied planting kiss on Anu forehead
"Aha !!" Anu cup her mouth.
"Gauri mimics Anika and cover her mouth saying Aha"
"Aarohi smiled and peck their hands"
" Maa why sister tie rakhi on brother wrist?" Anika questioned innocently
" rakhi is not a thread Anu, it's a promise that a brother made to her sister that he will protect his sister from bad people and helps his sister in any phase of life. Aarohi replied ruffling Anika hairs
" jese Anu Golu ko protect karti hai."( Like Anu protects Golu) Anika said with cute smile
Anu too never let her Golu to fall from bed, and couch , she always keep an eye on servants that they never hurt Golu, i always do painting in studying room as i know Golu is allergic to paints.
" hmm like my Anu" Aarohi hug Anu tightly
Aarey Golu to phir ap kyun ro rahy ho. Anu he to ap ka bhai hai. " Anika pats on Gauri forehead "
( Then why youbare crying Golu. Anu is your brother)
Aarohi eyes gets widen with shock
"Anu softly peck Gauri cheeks and helps her to tie rakhi on her wrist"
My Golu i'm your brother and Anu promise that Anu will protect you always from all evils. (She peck her rakhi and Aarohi) Anu's mama promise that no boblem will surround my Golu.
Gauri claps her tiny hand and giggles " incess bhai, incess ne bhai ko rani bani " ( Princess brother, princess tie rakhi)
Flashback ends
"My noor come lets do the puja " Devi ji said
" But rakhi" Anika spoke absent minded
" Aloo didu rakhi done dana done" Trio said in union."
All happily moves temple and join their hands infront of Ganesh idol.
Anu lighten this diya. He said extending matchbox towards Anika"
Anika was lost in thoughts when Shivaay alarming tone brought her out of thoughts.
"Anika diya jalao." Shivaay orders
"Anika hesitantly holds matchstick and unwillingly lighten the diye"
Shivika begins the puja
Jai ganesh plays
Aarohi cries with happiness. Seeing her house like temple glowing. She wanted to hug her Anu. Kisses her everywhere on face, gently hold her in embraces and shower all her love on her Anu but fate was not in her favour.
She like poors from distance gazing Anika. To whom she can just gaze but can't touch.
Anika from the corner of eye gazes her heartbeat. Her hand shudders seeing Aarohi in tears.
Vanhi words echoes in Anika ears. She shut her eyes tightly.
Scene shifts to Dubai
"Sir, here's the short list of guest that attended the party" Man said giving list to Mr Shah.
"I don't only what the list of guest only but i won't the list of all who were there in resort plus cctv footage of week " Mr Shah orders him.
Shah pov
I know death of Veer Shah was not natural but it was plan murder. And who ever did this sin of murdering Shah's life. I'll make their life just lifeless.
What that person think Shah would have forgotten his son death. No, Shah can forget everything but not his son smile.
Rajput Mansion
@ Shivika room
In court room you took dates on dates and here you kept on lying with me. Again you lied. Why? Anika shouted on Gayu.
"Anika di we are sorry. " Gayu cried
Don't cry infront of me. This time non tears will melt me. Anika said messing the whole room
Gayu tried to stop her but she pushed them.
Advocate Gauri Singh Rajput what you said?
Yeh pyaar ka bandhan hai. Itni asnee se tod nahe sakta. Sach may bohat he majbood gaanth thi tod he nahe rahi thi.
( This is the bond of love. Can not break so easily. Yes knot was knotted every tightly it wan't getting lose)
Kab se koshish mein lagi thi ke khul jaye. Par tum dono ney itni kas ke bandhi ke, hai to 2rs ka dhaaga par dekho nakare pure noor jaha ke dekha raha tha.
( From long trying hard to open it. But you both knotted it so tightly that this thread of two rupees showing attitude like noor jaha)
Anika di you can never break the threat as it's knotted with love that love which you gave us that promise which you made to us. This threat is not threat is a cage of us, cage of love and you can't free yourself from this " Gauri spoke with tears"
Par woh kehte hai na jo cheez todi na jaye uske raakh kiya jaye. Aur dhaago se juraye rishton ko bhasam kiya jaye
(But what we say a thing that can't be broken it can be roasted . Relationships tied with threads can be ashed.)
Na koi dhaaga aur na he ko rishta. Sab kuch suwaha.
( No thread nor any relation. Everything ashed)
Anika gazes Gayu with pain and pov
Relation that snatched everything from you both. You both again wanted me to come in between you trio.
Nahe Gayu tumhari rakhi ki gaanth to bohat majbood thi. Par jini kalaeeyon mein tum ney unhey bhand rahy thy woh itni majbood nahe thi ke un ka bhooj utha sakey aur tumhein har mushkil se bacha sakti
(No Gayu the knot of Rakhi was very strong. But those wrists were not so strong to hold the weight of those rakhi's and protect you from all unforseen)
Anika holds candle in hand and place it near her wrist.
"Anika" Shivaay shouted and ran towards her.
He tightly clutches Anika hand and tightly slapped her.
Gayu get shocked.
Gayu you both go out and leave us alone " Shivaay command them"
Gayu with tears glances Anika and moves out.
@ Hall place
No maa ji please don't stop me let me go from this house. There's nothing left here for me. " Aarohi said"
Aarohi puttar you are life of this house. If life will get weak than how will rest live without you. " Dadi ji spoke caressing her face"
But how will Aarohi live without her soul Maa ji? If for you all i'm life of this house than Anu is too my life. She's the reason of my living. But when she can't accept me and my love than how can i stay under that roof whose roots are getting weak. " Aarohi cried"
Aarohi you know her anger. Anu can't control her anger now and you know only you can control her anger. You have seen Anu yourself what disaster she does in her anger.
And don't forget you have other two daughters who too need you " Dev said making Aarohi understand"
But the both had you and Maa ji with them. But she don't have anyone with her. No one Dev. And you all say na and she too told me that she use look for me when i was not with her but today when i'm near here.
Then why she don't want me. Why? What's my sin? Just that i wanted to smooth her pain of twenty years thats it " Aarohi screamed"
And you accused me for her lost why? If my sin got bigger than why love than why i'm here. Why?
Just to gaze my own blood like greedy. But can't feel my hunger.
"Maa, Anika bhabhi ap se naraz hai" Om spoke wiping Aarohi tears
"What naraz?" What i've done this much bad with her that she can forget and forgive every relation but can't forget and forgive " Me" her Maa. " Aarohi said jerking Om hand"
You all where here just few moment ago when she said those poisonous words to me
Flashback
Anu tumein humari ek pal ke liya bhi yaad nahe ayi. Aarohi asked.
(Anu you do not even remember me for a moment.)
Aksar dhadkano ney dil se baar baar yeh lafz dohoraye aur bedardee jor se chilayee
( often heartbeat repeatedly questioned the same and cruel shouted loudly)
YAADEIN TO TERI MUJEIN HE RAHATI HAI
( Your memories lives inside me)
PAR KYA KARE DIL MURDA HO GAYA HAI
( But my heart is dead)
Flashback ends
If Anu can't forget the bad than i too can't take my step back.
@ Shivika room
"You didn't lost the dare of tonight but you lost it for life Miss Ruthless " Shivaay spoke smirking.
"What you mean?" Anika asked
"Yesterday you just listen the dare and accept the challenge but you didn't listen the consequences of afterwards " Shivaay replied
Now first listen the consequences and than give me just last shocking expression before that you are not allowed to open your mouth.
If you open so then i know how to shut your mouth remember.
As Miss Ruthless lost the challenge from SSO. So now from lifetime you have to stay in this house. From tomorrow morning you gonna join Rajput's empire as CEO.
List of my consequences are very long but i don't wanna waste whole night here so in short cut if i say all in one in your language then……..
" Joh raita tumhein panch meheeno aur pandarh dino se pheila tha. Ab us raite ko tum he simato ge"
Shivaay said all hold Anika close to him
"Are you done?" Anika asked freeing herself from Shivaay grip
"Not soon but for you yes" Shivaay spoke
"Anika without putting herself into more quarrel with Shivaay approaches towards door"
Fine Miss Ruthless go but come lets go together and let me show these videos to Maa. "Shivaay threatens her stepping ahead"
"Which videos?" Anika asked shockingly fixes her feet
That you what me to show, because all are very daring and scary and i don't know from where should i began.
I think from the recent one " Miss Ruthless crossed one platform and jumped to other just one inch far from train " Shivaay said gritting his teeth in anger.
Anika turned her face and glances him with wide eyes.
Shivaay glare her for the last time and took long step to approach next
"Naheeeeeee" Anika shouted and runs after Shivaay.
************************
Percape
Kyun Anika , kyun mujh apne Shivaay ko chhod kar….. bina kuch bolaye , bina kuch sunaye bus chali gayi….. Kynuuuuuuu" Shivaay shouted pulling Anika closed to him.



ZAROORI THA
******************


Thanks for your comment and suggest we hope we took your suggestion as command and tried are best to reach your heart.
Keep suggesting and we will try are best to write the way you want to read. We highly apologies if we didn't reach upto your expectations.
******************