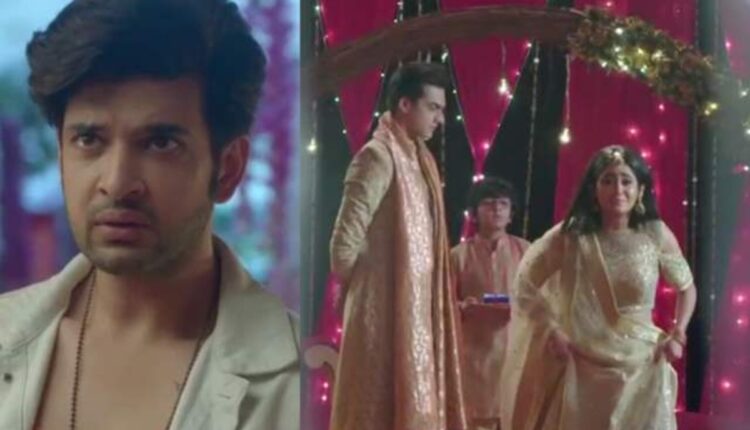 YRKKH PROMO: Karan Kkundra aka Ranveer's entry, Sirat rushes to hug him
Yeh Rishta Kya Kehlata Hai is a show which has seen many years on TV and generations have come and gone on the show. It  is currently one of the longest running shows on television. The show currently features Shivangi Joshi as Sirat and Mohsin Khan as Kartik in the lead roles. We saw how the story went through so many changes in the recent past when Naira dies and Sirat entered the life of Kartik.
Some time ago, Priyamvada Kant made an entry into the show, and her entry did shake things up for good. Now, entering the show next, will be Karan Kundrra, as Ranveer. In Karan's own words, Ranveer is someone who is flamboyant, very simple, and has a good heart. While he assured us that he is not here to change things, we do know that it'll bring about twists and turns after all.
The channel has released the latest promo and there we can see both Kartik and Sirat all preped up for a ring ceremony. And that is exactly when Ranveer happens to enter. As he calls Sirat out, the ring falls from her finger and we see a rather interesting moment pan out. Sirat looks at Kartik with so many questions in her eyes and he, simply nods in approval. Sirat then rushes to Ranveer and hugs him, while Kairav too, is left in shock looking at what is happening.
Check out the promo here:
https://twitter.com/StarPlus/status/1380125417894334464
Do you like the recent narrative of the show? DO let us know in the comments section below.