YEH HAI MOHABBATEIN AUR CHAHATEIN – EPISODE 13

Warning: A non-numeric value encountered in /home/ftpusers/tellyu/public_html/wp-content/themes/publisher/includes/func-review-rating.php on line 212

Warning: A non-numeric value encountered in /home/ftpusers/tellyu/public_html/wp-content/themes/publisher/includes/func-review-rating.php on line 213

Toshiji: Sorry puttar i dint had any option, i planned it and we are using this last option, becoz i know prateek, such a idiot man he is , he will do wat ever he need  to win in his life, this time i wont loose at any cost.
Ishita: But mummyji no need to get marriage certificate , now we are officially married.
Toshi: PLease will think about that later.lets handle this the way we planned with lawyer.
Raman: (thinking for sometime): Ishita, later will divorce each other, why to worry.
Ishita: as he told he will proove me character less…..
Raman: Ishita u need adi and ur character no need to proove, and to whom u r prooving ur charcter to that who dont have character. forget it.
Raman: Maa…. i have a function to attend. Dont worry.
Toshi: sry puttar, without ur permission i did this.
Raman: maa…. u did right , i'm not saying anything about that . do dont worry, i'll papa after this issue sorts. just tell papa.
Ishita: Do watever u want, mummyji i have to go function, i'll get ready.
Ishita is getting ready.
Raman entered into MR. Agarwal function .
Mr. Agarwal welcome him…
Mr. Agarwal: wow Mr. Raman , really u did a great job and wat a design , u know she got best compliment for her lehenga style and design. By the way where is ur Designer.
Mihir: she is coming.
Mr. Agarwal: S she has to come , me and my daughter invited her personally.
Ishita came to function and she is looking stunning
Mihir: There she comes, gorgeous Ishita
Raman turned towards her , she is surrounded by bride and her friends.
Raman: She has become celebrity yaar. i'm her boss…..i haven't seen her till now and these people are giving her orders. hope she wont open her business.
Mihir: stop it bhai…….
Raman: i'll go and get her
Raman went to ishita, She is talking to one business person
Ishita: Thank you so much, but i'm working for a company already .so i'm sorry.
Another person: will u design my clothes and u can be a direct designer to me.
Ishita: This is my business card , please give order to this company. i"ll assure u that u will get design  as per ur taste.
Raman excused everyone
Raman: Ishita (gave her hand) without seeing her face.
Ishita came with him and mihir also joined them.
Mihir Introduced both with each other.
Raman and Ishita were shocked seeing each other.
Mihir: Y u r making faces each other like.
Raman: Jhansi ki Rani , u r my employee.
Mihir: Mr. Kadoos  u r my boss. OMG
Both took sometime to come out of shock.
Mihir looking at both.
(After sometime)
Mihir expecting them to explain ……Both are angry at each other .
Raman: She is my employee and my neighbour.
MIhir: Wat…….
Raman: And u know whose daughter in law she is……. Toshi maaa…….
MIhir: wat……..why……
Raman: wat u mean by wat and why…….
Mihir: but they stay somewhere else…
Raman: recently they shifted next flat of mine……. i have one more important to tell
Mihir: i want to eat toshi aunty's special parata….. wat is that important.
Raman: Prateek divorced her and married to someone else……gadha kahinka
Ishita: ok i have to go…..
Raman: no, i'm ur boss so stay…. anyhow u r my neighbour and i'll drop u home.
Ishita: i can give u taxi charges only.
Raman: I'm paying u so nice salary and u r giving me only taxi charges.  conjuice kahinki.
Ishita: watever i wont give u more than taxi charges. i dont want u to tell me that u favored me.
Mihir is surprise mode, wondering  "when they were not knowing each other were very curious to meet and greet, now without greeting each other they both are fighting"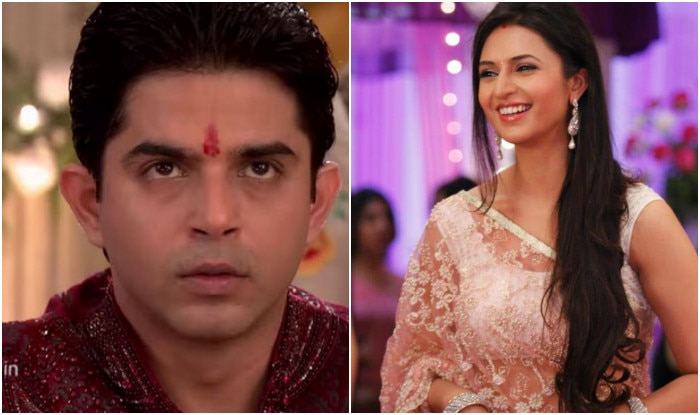 Warning: A non-numeric value encountered in /home/ftpusers/tellyu/public_html/wp-content/themes/publisher/includes/func-review-rating.php on line 212

Warning: A non-numeric value encountered in /home/ftpusers/tellyu/public_html/wp-content/themes/publisher/includes/func-review-rating.php on line 213