Walking together through the memory lane – Episode 3 (Samaina FF)
Dear Readers, though I haven't informed in the beginning but now the ff get an important update. That is, the fan-fiction is what Naina is writting as a book with Sameer's assistance in present (2020s) So, the story revolve they are reminded of their days in 2013s, their thoughts, their behavior etc.
[The present thoughts and scenes are given in Italics.]
Lets get into the story.
3. Will Sameer meet Naina ?
Naina: I don't even have any idea that you (Sameer) had met me a year ago in Exhibition.
Sameer: I fear that you might cross my path again. My thoughs are just whether you come or not.
The competition day,
Sameer is all set to go for the exhibition. He seems enthusiastic as he get new friends, enjoys various foods in cafeteria, AC experience in Auditorium, sight-seeing some girls. But still he longs to meet that girl once again. He bids his parents and gets into school bus. His friends had danced in the bus all over the travel. Sameer just didn't get any mood to enjoy. Pandit and Munna too noticed that. The bus reached the college.
The competition is to take place in Gujarat University. Its a camp that takes place for 2 days. First day is all about Inaugration and some notable speeches by proffessors. Science Exhibition starts at afternoon and continues till next day afternoon. Many school students from the state participate in the competition, its so big. Next day evening is the closing ceremony and prize distribution. The speeches are tiring and even irritating only AC chillness could make them feel good.
The inaugration ceremony starts. The auditorium is split into two columns for boys and girls. Sameer and his friends sat at last row so that they could sleep there. Munna and Pandit are half asleep because of their over-energetic dance in the bus. Sameer gazes at the girls side and checks whether Naina Agarwal is there. He even named her 'chick'.
Sameer: I regret for keeping that name for this talkative lady. Ufff.
Naina holds his neck lightly and says: I didn't hear what you said.
Sameer: There is a gorilla… sorry mosquito in your hair.
Naina leaves her neck and smiles inside.
Sameer still remembers Naina's appearance even now. Her dark brown eyes, with almost 5 feet height, light green frocks, her cute talks with her friends, dedication in explanation are still in his eyes. He could not find her in hall. Sameer thinks, "I think I should forget her and focus on my studies." His face becomes gloomy. The speeches gets over.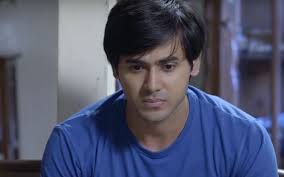 The experiment session starts,
Sameer and his team mates are busy in setting the their expo in table. Sameer reluctantly did that.
Many students arranged their model on tables. Many students, judges, teachers, parents are coming to the exhibition. The students explain their experiment to them. Its likely a market then.
Sameer still could not wish to give. he just wanted to try again. He called Munna and Pandit, described the matter, and ask them to find Naina in the exhibition. They giggles at Sameer. Pandit – "You made us work as Match-maker. Let me see." They both laughs at him and went for search. He even asked some of his junior boys for help.
After 15 minutes,
Pandit came there and says, "Sameer. I found that girl you said." Sameer gets excited as much as he could. He goes with Pandit. He shows a girl giggling with other girls. Same brown eyes and five feet tall. Sameer, "She is not the girl." He becomes dull.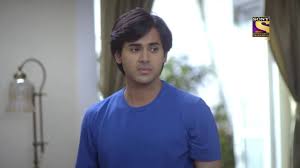 Pandit – "Don't worry. let us find her. Your love gets true." Sameer leaves him and goes.
After 45 minutes,
One of the junior boys came to Sameer, "Bhaiyya, I found a girl similar to what you mentioned. She is so beautiful and even explains her experiment well." Sameer – "Leave that, bhai. She must not be Naina." The junior boy – "Arey bhaiyya, she must be Naina bhabhi." He holds Sameer's hand and take him to the place. People surrounds her model. They listened to her enthusiastically and some are gazing her.
Sameer gets into the crowd and looks at her.
( 0.10 – 3.00 of Sach Keh Raha hai Deewana from the movie 'Rehnaa Hai Terre Dil Mein' plays till the last scene)
The song – https://www.youtube.com/watch?v=xDqwL8D_05w
The same five feet tall girl with dark Brown eyes, with blue frock is explaining her experiment to the people.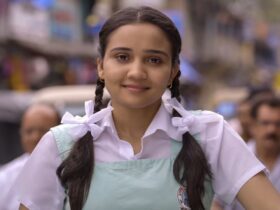 He gets a feel after seeing her. Sameer thinks, "The same Naina I met one year ago. Now she is extremely cute and chubby. It feels like I should pull her cheeks." He felt that it was his dream. He pinches his hand and comes to know that it was not his dream. Sameer – "My life didn't betray me. Thank you Naina for coming here."
Sameer: When you come there, it feels like many butterflies are flying inside my heart. A jaadu did a magic on me it seems when I saw you.

Naina is lost in Sameer's expressions.
Naina: Do you like me so much?
Sameer: Yes. Even more than anyone could. (blushes)
Naina: Then, why did you behave weird on that day? (giggles)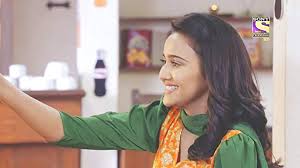 How did he speak to Naina that time? How Naina felt his first meet with Sameer.
To be continued…..