Vidrohi brings an amazing historic story of the freedom battle, set in Odisha, 1817. The Indians and Britishers' long battle is seen once again, but this time, this story isn't of any heroic King of the Indian dynasty. The story is of a brave warrior Baxi Jagabandhu, who serves the king of Jagannath Puri, Maharaj Jagapati Mukund. The show revolves around Baxi Jagabandhu's struggles to attain freedom by defeating the Britishers, solely by his war skills and independent approach, while his King has accepted the defeat and given up the Kingdom to the East India Company. Jagabandhu pairs up with Badamba's princess Kalyani, who also believes in rebellion. Jagabandhu leads the Paika Rebellion. They fight for the people's rights against the British Empire. Jagabandhu marries Kalyani to keep her father's wish, and also to take his generation ahead, because his wife Radhamani isn't able to give him a heir.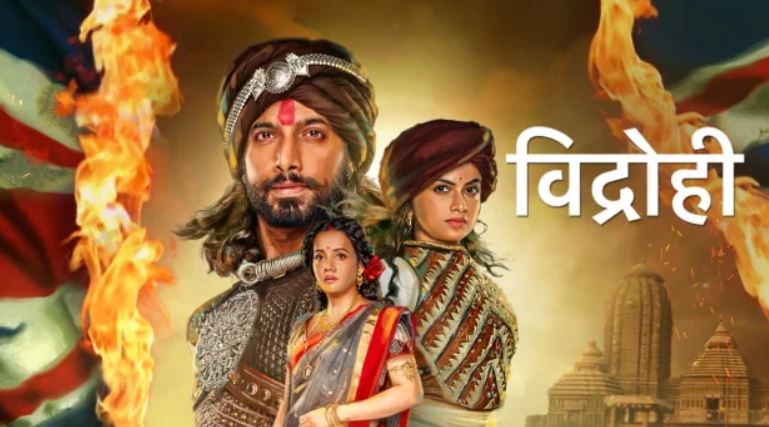 Main Characters:
Baxi Jagabandhu: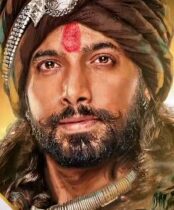 He is a brave, kind-hearted, dedicated and merciful freedom fighter. He leads the Paika Rebellion. He serves as the King's army chief. He takes care of his people in the absence of the King. Jagabandhu is worshiped by his people. He is taken care of by his stepmother Sarika, who loves him more than her own son Gadadhar. Jagabandhu faces a downfall after losing to the Britishers in the battle. He gets cheated by them. He also suffers in his personal life, after losing his three newborns. He wants to take his generation ahead, but not at the cost of losing Radha. He dearly loves his wife Radha. Jagabandhu marries Kalyani under certain circumstances.
Radha: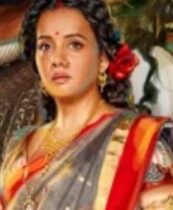 Radha is Jagabandhu's wife. She is a true-hearted, sacrificing, strong and simple woman. She loves, supports and respects him. She feels lucky to get a husband like Jagabandhu, who is too true and devoted to his people. Radha is Jagabandhu's biggest support. She understands him and becomes his strength in the hour of need. Radha has one regret in life, that she couldn't give a heir to Jagabandhu. She has delivered three babies, but none of them could survive due to premature birth. Radha learns that she won't be able to conceive again. She decides to get Jagabandhu remarried to someone to get a heir. Radha has no greed for anything. She believes in making relations strong.
Kalyani: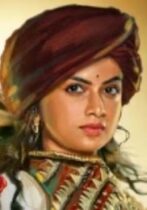 Kalyani is a young, beautiful and brave princess. She possesses great warrior skills. She believes in women equality. She is capable to take big decisions for her state, and also determined to stick to her decisions under any circumstances. She doesn't want to marry, and always stay with her father and brother. Kalyani likes Jagabandhu from the moment he protects her from a British officer. Kalyani and Jagabandhu's marriage solemnizes for the betterment of their states and people. She later falls in love with Jagabandhu.
Cast:

Sharad Malhotra as Baxi Jagabandhu
Hemal Dev as Warrior-Princess Kalyani
Sulagna Panigrahi as Radhamani Jagabandhu Mahapatra
Danny Sura as Goeffrey Fletcher
Anang Desai as King of Badamba
Avtar Vaishnani as Prince Mohan
Chaitrali Gupte as Sarika
Zayan Ibaad Khan as Gadadhar Vidyadhar Mahapatra
Sangam Rai as Tilottama Gadadhar Mahapatrant
Story So Far: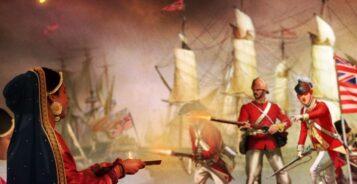 The story begins in Odisha, where the Britishers are troubling the lives of the state people. The people are in distress over the ongoing battle. Jagabandhu is seen worshipping his Lord Jagannath. He gets blessed by his mother, who awaits the coming heir. Radha goes into labour. Jagannath wants to receive a good news soon. He gets to hear the baby's cry. He gets pleased to know that he is blessed with a son. He goes to meet Radha and is grateful to her for giving him a heir. He names him Jagannath, as a blessing from Lord Jagannath. Jagabandhu takes their leave to go on the battle with the Britishers.
The family rejoices the baby's birth.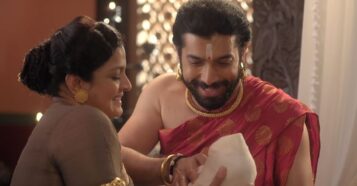 Their happiness gets short-lived, because of the baby's weak condition raising alarms. The baby struggles to survive, while the Vaid tries best to save him. Radha loses her son. Jagabandhu fights in the war, which soon ends with the British cheating them to win. Jagabandhu gets defeated. He lies in an injured state. His Maharaj gets captured by the Britishers. Jagabandhu is brought home. He comes to consciousness after some time. He tells his family about the big defeat. The East India Company also takes over the Jagannath temple from them.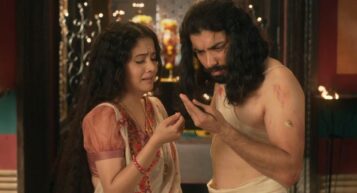 Jagabandhu regrets on losing the war. He learns a shocking news at home, that his newborn couldn't survive. Jagabandhu faces two losses at the same time. He gives strength to Radha, who is also in pain. Jagabandhu and Radha cry on their fate that they couldn't get a child till now. Radha is worried that he needs to take the generation ahead. Jagabandhu copes up with the loss because of Radha. He meets the Paika Rebellion to encourage them for a fight to save their Maharaj. Jagabandhu plans to rescue his Maharaj from the Britishers. His family supports him, and is ready to give away their assets to maintain the Paika Rebellion.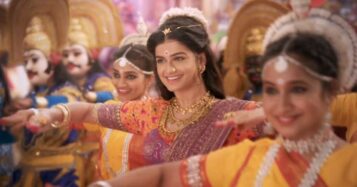 Jagabandhu's stepbrother Gadadhar opposes his generous donations, stating they will come on the roads this way. Jagabandhu treats his state people as his own family. He wants to share his food and clothing with them. The people also love back Jagabandhu the same way. He has earned the respect by his generosity. Gadadhar is a jealous brother, who just worries for his own future. Other side, a warrior-princess Kalyani is introduced. She is skilled for the battles. She showcases her war skills while leaving an unknown stranger impressed. British Officer Fletcher keeps an eye on her. He likes her bravery and skills. He wants to marry her, by conquering her state of Badamba. Jagabandhu and Kalyani pose big troubles because of Fletcher's unfair games.
Our Take: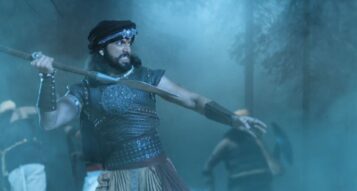 The show brings a fresh concept. The story of the unseen monumental warrior Jagabandhu deserves a mention in the history. It becomes unique for the fact that it focusses on Jagabandhu's personal life as well. Much about his family and roots is depicted well. The characters picked from the history are written in fiction well. The USP of the show is the strong protrayal of the cast. Sharad as Jagabandhu is perfectly cast. The female leads are also natural, and strike a good chemistry with Sharad. Even the villain character of Fletcher receives good justice by the actor Danny Sura. The show deserves to get a good run.
Overall:
A thorough entertainer. A good family watch with insights of the historic elements. The plot gets more gripping with every episode.
Our Rating:
4.5 out of 5
Feel free to post your reviews in comments below. All off-topic comments will be deleted.