TROUBLESOME LIVES AND UNENDING LOVE TALES – PART 9
FLASH BACK CONTINUES
After a few  seconds Gauri was able to wake up slowly and Om finds blood clotting from her nose. Om gets panic.
Omkara : Gauri blood is coming from your nose
Gauri : I don't know Omkaraji I feels so much pain. I am not able to breathe..She starts coughing again.
Omkara : I think matter is getting serious. This parcel
Gauri : Don't touch it. I feels something wrong in it
Omkara : Khanna come fast
Khanna : Ji Sir
Omkara : Khanna wear mask and glowse .Then quickly take this box and immediately try to find out something is mixed in the box of the parcel.
Khanna ; Sir Gauri Mam
Omkara ; I will take her to hospital. Do what I said.
Khanna : Yeah
Om quickly lifted Gauri in his arms
Gauri : Omkara Ji !!
Omkara : Gauri I am with you. Nothing will happen to you.
SCENE SHIFTS TO OBEROI MANSION
Shivaay : How is it possible ? Khanna , I already told you to take care of Om very much. You know recently Om has put forward his step towards business. An independent production company and as all knows enemies are not less for Oberois. They can do any harm for us.  An anonimous parcel arrived and without checking you just handpover that to Gauri !! How can you be so insensible ?
Khanna ; Sir from outer packing I didn't felt anything . I am sorry
Shivaay : Kick your sorry somewhere else and find out who is behind this
Khanna : Sure Sir.
"You don't need to search anywhere Shivaay. It's nothing a small drop of chemical which makes a person to feel suffocation and if the person didn't get oxygen in time then game will be over "
Shivaay turns back and gets shocked to see Swethlana
Khanna ; Sir leave this lady to me . I will break  bones of this vamp and she will never think about destroying oberois.
Swethlana : Oh Khanna you don't have body with brains. Please stop praising yourself as brave and let me come to the point . Shivaay Singh Oberoi, do I need to tell you anything ?
Shivaay : Business deals are done at the office. This is my home and you can't be here any more Ex- Personal Assistant of Tej Singh Oberoi.
Swethlana : What to do ? I have no option. You forgot to give me the compensation . You know how much your brother Om suffered what made him to lost belief in life .
Shivaay : Yes He underwent depression . But every tough phase certainly shows something new and Om got the right life partner who made him to live his life to the fulliest.
Swethlana : Let them live happily , I don't interfere at their matters. Just 50 crores only, after that I will be at my way .
Shivaay : Are you threatening Shivaay Singh Oberoi ? You don't know who am I ?
Swethlana : Shivaay think well. The more minute you waste Gauri will be close towards death
Shivaay : My brother has taken her to  hospital.
Swethlana : Oh ! But chances of  recovery is less. The antidote is with me only. Let me tell you one thing I made it from a forensic expert. Doctor won't be able to cure her if it won't reaches in time.
Shivaay : Okay Fine. Here is your cheque.
Shivaay throws cheque towards her face .  It's 100 crores. Now the deal is over. I need the antitode.
Swethlana : Don't worry. My forensic expert is there to help the doctor. You have paid double and I am impressed.
Shivaay : Listen . Now don't mess with any Oberois.I have settled you. Get lost
Swethlana smiles and leaves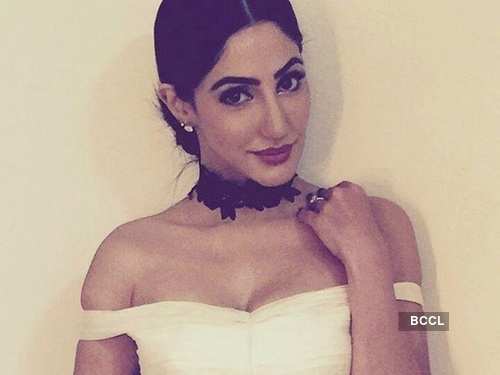 Khanna : Sir what's going on here ?
Shivaay : Khanna this will be confidential among you and me. Please don't tell this to any one .
Khanna : Ji
Rikara arrives in car.
Shivaay : How is Gauri now ?
Omkara : Doctor said some one has mixed  a sort of posison at the box. And yeah one forensic expert was there who pointed out the poisonous chemical . That guy was smart he also gave the antidode and Gauri became alright .
Shivaay : What's his name ?
Omkara : You know our family doctor well isn't it ?
Shivaay : I am asking about the forensic expert
Gauri : Vinod That's the name.
Shivaay : I see.
AT RIKARA"S  ROOM
Omkara : Gauri You need to take rest.
Gauri : No Omkara ji what about the work ?
Omkara : Please just for one day. Doctor said you have just come out from the threat of breathing problem. So you should not expose yourself to any kind of ultra violet rays, Air conditioners etc. Okay first take medicines . We can do our work later. Be a good girl
Gauri nods her head. Om hugs Gauri
Gauri : I feels to sleep at your chest like this whole day.
Omkara : Then my cute chirayya I am with you and my heart is full of you
Gauri hugs Om tightly. Om starts singing Oh Saathiya
Gauri : Omkaraji
Omkara : Shh! Om places his finger on gauri's lips. Now you are like a small kid and you have to sleep well . Okay
Gauri smiles . Om continues to sing and soon Gauri fells asleep. Om made Gauri to lie down at bed and he also slept with her. Oh Saathiya instrumental plays
AT LADIES HOSTEL
Archu starts turning pages of the photo album . She remembers her childhood time with her  parents.
Maanav knocks the door of her room. Archana gets surprised  to see Maanav.
Maanav : I think I disturbed you
Archana : Not at all. Maanav you looks so happy today.
Maanav : Archana I got an offer in film.
Archana : Really !! Wow that's really good , You are playing hero.
Maanav : I will tell you all details later. For now take this ladoos specially for you. I need to go now
Archana ; But Maanav what's the project and what's your role ?
Maanav : Archu all I could say now treasure is in my hands. I need to hunt it  soon.
Archana : I didn't get you
Maanav : Actually [ Maanav gets a phone call] Archu  I need to leave .
Archana nods her head. Maanav looks her eyes.
Archana : Maanav you want to say anything
Maanav : Woh I can't hold excitement and I am getting mad. This is one of the best offer. I am getting One crore for this.
Archana : What ? That means you are hero
Maanav : Just like that . It's a question of risk and life. But I am in much thrill to do this.
Archana : Maanav I am happy to see achievements in your career. But I don't understand you are getting financial stability all of a sudden. I mean you are not a celebrity at all.
Maanav : I can't be a celebrity but after the movie certainly I will be the brave hero.
Archana : Maanav you are scaring me. I feels something is not right. Please don't do anything which will make harm to your life. Are you hiding something form me
Maanav :  Nothing . You will get to know in time Archu , Don't worry.
Archana : Maanav You can't lie before me. At least that much I knows you as you mentioned if I believe in truth then I should come with you. Trust me at that moment  I felt much safe when you hold my hand.
Maanav : Archu I am glad that you always believes me . I will never break your trust. Shall we go to terrace ?
Archana : Why ?
Maanav : I want to show you something .
At the terrace Maanav points out his finger on the moonlight . What do you feel now ?
Archana : I use to dream so many things during these kind of full moon nights. I always felt some one  is behind me like a shadow who holds me . I don't know who is he but one thing I am sure . He makes me to feel myself as very much special . May be he is my dream hero.
ArMaan look at each other's eyes.
THEY BOTH IMAGINES A DREAM SEQUENCE
Archana : Maanav why are you closing my eyes ?
Maanav : Archu I have bought the full moon to you. Now open your eyes.
Maanav shows a mirror towards Archu and she finds herself and moonlight as reflection in mirror.
Maanav : I don't know chandni aur chaand – who is more beautiful ? But what I know is You are my Chandni, My Soorajmukhi , My Roshni and My Heart Beat.
Archana : Oh! So now you are becoming like a shayar
Maanav : You stand before me and I don't know how to put my feelings in words.
Archana : You don't need to tell anything. I knows your heart.
ArMaan hug each other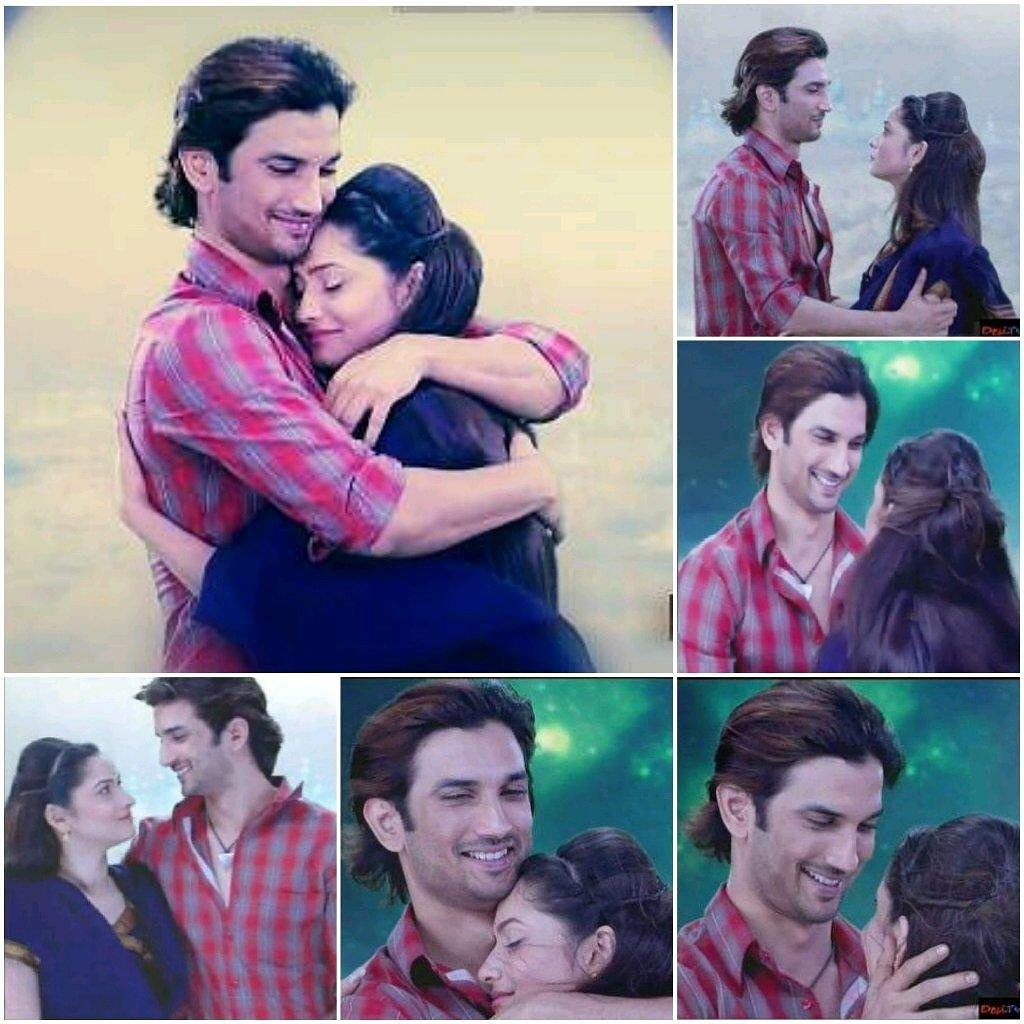 "Tere bin dil nahi lagta , tere bin jee nahi sakta tujhpe hein haare , maine vaare do jahaan….
Kurbaan,Mehraban, ke mein toh kurbaan
Sun le zara …Tera Kurbaan" plays
ArMaan get back in their senses and smiles.
Maanav : I wish that whatever you dream now may get true in your life.
Archana : I wish you the same also Maanav
Maanav : I am not sure about it. But if it happens then I will be the most luckiest person in entire world.
Archana : And I will be like the princess of this whole universe.
Maanav : Bye Archu
Archana : Bye Maanav
AT VINOD'S HOME
Vinod : Thanks a lot Swethlana Mam , you saved me at the right time.
Manjusha ; That producer Yusuf threatened much to return the money. We should have wandered like beggars in streets if you hadn't paid the debts.
Swethlana : I don't like people boasting me like these. Vinod I am giving you 10 lakhs as advance. Take this.
Manjusha : Madam Ji Are you a mini reserve bank ?
Vinod : Shut up Manju. Madam won't like loose talks.
Swethlana : You find out the chemical and it's antitode today. Now your task is to find another chemical which can slowly damage someone's brain and all will find him as insane.
Vinod : But Madam
Swethlana : You can take two weeks time. But remember I need a quick result. If you find it soon then this you will get more money.
Vinod : Mam though I agree to do your work I feels little scared. That oberoi's elder son has business brain and his informers are everywhere in city.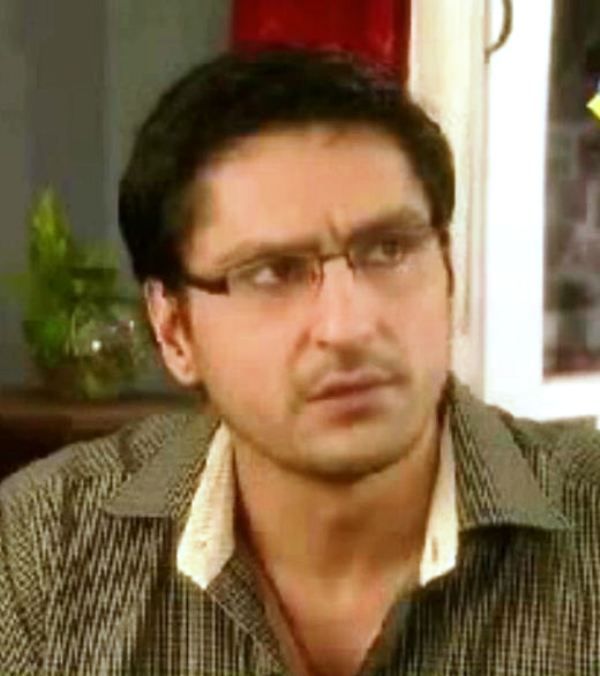 Swethlana : I will deal with them. First complete the work Foresnsic expert . Let your discoveries get a smell of currency bundles. And Manjusha here is the VIP PASS for you at the night  party. Don't forget to come with your sweet husband.
Manjusha : Of course
Manjusha : Vinod we will be going in car naa
Swethlana : Sure. Go and get ready.
Swethlana : Perfect Mr & Mrs. Vinod, Let's go
SCENE SHIFTS TO RIKARA'S ROOM
Gauri gets a night mare . She wakes up quickly and starts praying .
Gauri looks Om's face and tears falls from her eyes.
Gauri : Ganeshji ke paapa no more tests now. We have faced so much. My Omkaraji has started living his life. He has got his soul and life back after much struggles. Now I can't see him in pain. What I find in dream is not less than any bad omen. Please now we can't face anything bad in life. Please shivji
Gauri gets back to the bed after wiping her tears.Om holds her close towards his chest and keeps his lips forward to kiss her lips.
Omkara ; Why were you complaining about me to Shivji ?
Gauri : I was just praying for your good health.
Omkara : Chirayya Rani you have to take special care . Your health is affected , not mine. And whatever happened just leave it. Don't spoil your mood thinking about that. If you won't sleep well then I will give millions of kisses at your lips. You won't be able to escape from it.
Gauri smiles and kisses on Om's cheeks. Om also do the same.
Gauri : Good night zulfi singh oberoi
Omkara ; Good night chirayya
PRECAP : MAANAV GETS HOSPITALIZED