# 9
Trust
Heyy guys, thanks for all the support from the previous episode! I'm glad ya'll are liking my FF.  I've tried to increase the length. Please keep commenting and supporting in the comments section. The previous episode's link
The Twisted game of Destiny-Their first meet ep 8. IMMJ2 Riansh Fanfic
Flashback continues
St Teresa college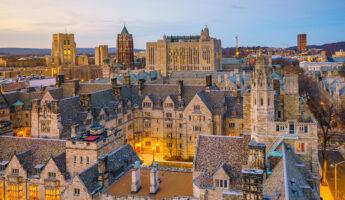 Riddhima: So who do you think I am? I am Riddhima Raichand.
Vansh: What!! (shock) You're that girl? No no, you must dreaming, or wait am I dreaming? (pinching himself) Ouch! I'm not dreaming….. she's that girl who I…. God no! Why did this have to happen! (he kept his hand on his head) It could be your dream too! (pinched her)
Riddhima: Ouch! Why are you pinching me?
Vansh: She's not dreaming too! (mumbling) You are that Riddhima Raichand?
Riddhima: All I know that there's one Riddhima Raichand and I am that (stretching on that) Riddhima Raichand, daughter of Manav Raichand.
Vansh: Manav Raichand…. (Remembering their enmity) Dream girl to Hate girl! (mumbling) Vansh stick it in your head, dream girl to hate girl, dream girl to hate girl, hate girl to dream girl, (realizing) No no, dream girl to hate girl!!
Riddhima: Oh hello! What's your problem?
Vansh: Yes you're a problem yourself! (mumbled)
Riddhima:  Don't you know how to speak a loud? You're mumbling all the way!
Professor: I repeat, is Riddhima Raichand here?
Riddhima: (turning to the professor) Yes sir you needed me?
Professor: Yes dear, your brothers are here again! (face-palming his forehead) Please do something about them. (to the door) Enter!!
Riddhima: What! (making a face) Not again!
Vansh was shell shocked knowing she was the girl he had fallen for. The way she was dressed when she descended the Ferrari was completely different than what she wore. She was wearing a simple long shrug with a spaghetti top and denims. He was happy to know that she was right near him but never expected her to be such. He had never expected to have a fight on their first meeting. He found her annoying and so did she. He was just staring at her, asking his heart why he had to choose her!
He decided to never talk about that! She would just remain an annoying and irritating girl who spoiled the first day, no matter how beautiful she is, or no matter he fell for her at first sight. He wasn't going to care anymore!  The brothers entered the class with a few armed bodyguards while Riddhima stood there. Vansh's confusion was clear now, it was her who he had fallen fall for instantly, and these were the boys he had seen with her.
Riddhima: Bhai, what are you doing here again?
Aryan: To see you! If you're safe or not?
Kabir: True that is, bhai. And Ridz we are your brothers; we care for you. (while ascending the steps, to Riddhima) Who is this guy with you? (suspicion and indicating Vansh)
Riddhima: He's an annoying kid!
Aryan: Did he do something to you, Riddhu? If he has, lemme handle him! (protective and anger)
Vansh: (to Riddhima) Woahh! Ms Riddhima, you're the annoying and irritated one and you're calling me that! Wow! How great! (sarcasm)
Aryan: Dare you not talk to her in that tone! (anger) You don't know who she is! Don't cross your limits!
Vansh: And dare you not talk to me in that tone! And you don't know who I am! I am Vansh Rai Singhania!! Interesting Very interesting! VR doesn't cross limits but sets it!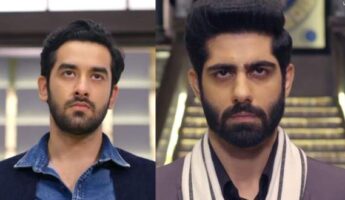 Kabir: Rai Singhania! There we go bhai, enmity starts again! (smirking) Well I guess you don't know us! We are the Raichands, Kabir Raichand, (Pointing to Aryan) Aryan Raichand. If you don't know about it then go ask you father!
Vansh: Interesting Very Interesting! Then I guess you have no idea about Rai Singhania and their power!
Aryan: Show then!!
Riddhima: ENOUGH!! (she shouted frustrated) Stop showing your power here! Bhai this is why I never reveal my identity anywhere! I dress simple when I start college and not what you send me in. I tolerate the bodyguards following me everywhere, but I hate it! I am here to study and live a normal life! But this power just doesn't let me! This time bhai, and Kabir bhai, it's crossed its limits! This becomes a headache to me! Scenes are created In between everyone(eyeing everyone) (to Vansh) And YOU Mr INTERESTING! I warn you to stop talking to my brothers like this! You haven't seen the worse side of me! Keep your power with you! Don't need to showcase it, I don't so can you! (pissed) I'm leaving right away! Don't follow me Aryan bhai and Kabir Bhai! And tell these bodyguards to not to as well!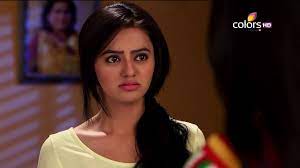 Vansh: (Shocked with the outburst) (to himself) This girl has got something in her! She's got the courage to talk to me like that! (smirk) No one has ever talked to me in that tone, not in anyone's wildest dreams can anyone talk to me like that. Interesting, Very Interesting!
Aryan: Riddhu, listen to me once! Don't be upset! (he saw her disappearing out of the door and signalled the bodyguards not to follow her)
Kabir: Bhai, why? You left her all alone!
Aryan: She needs her own time! Let her be! (to Vansh) Don't dare upset her in anyway! Trust me next time she wouldn't be there to save you! (he left with Kabir and the bodyguards following him)
Vansh: Did he just warn me! OMG! She didn't save me from anything! Huh! She saved you, Mr Aryan Raichand! (he looked around the class and saw everyone staring at him) What! Mind your own business man!!
FLASHBACK ENDS
Vansh: (still talking to the pictures and crying his heart out) Since then your brothers and I had only one relationship between us which was enmity and hatred. I tried to put it aside when we got into a relationship but they didn't budge! (he heard a voice calling out for him from the hall) Who's this? (wiping his tears he left for the hall, locking the room, unaware that someone was watching him)
In the hall.
Vansh: Who's this calling me?
Rivan: Me! Sir.
Vansh: Oh what do you want? Any problem?
Rivan: Yea…. No.. maybe. I don't know. No no problem. (he was stammering, confused on what to say)
Vansh: DO YOU HAVE A PROBLEM ( he said in a louder tone) Why are you confused? Yes or no!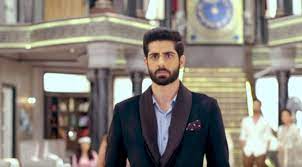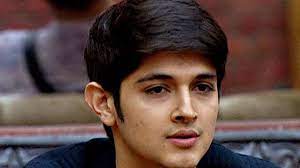 Rivan: Umm, yes! (to himself) What did I just do, dig my own grave! Oh Riva, hurry up, I'm going to die soon if Dadda catches me lying! I don't have any reason, I have to make up something. Riva how long will you take? If twin telepathy really exists, then you can hear me. Please come! (to Vansh) Actually I…
Riva: Sir, (holding a box in her hand which was wrapped elegantly with a gold wrapping paper and a gold ribbon) We wanted to give you this! He's just a bit scared to say it!  (she gestured Rivan to come forward. He replied with his eyes, thanking her for saving him)
Vansh: What's this? And why?
Rivan: Token of appreciation! You've done quite a lot for us, even though it's just the first day, you never knew us but welcomed us wholeheartedly. Your family also did. Thank you!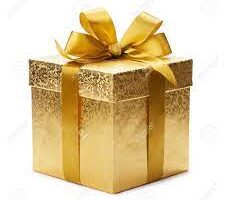 Riva: Yea he is right! You gave us everything, made sure we were comfortable with everything, you never knew us but lent us shelter. But I have a query.
Vansh: You don't need to say thank you, I guess I could have done that much for you! And yes ask, if it isn't a stupid question. (with a serious tone)
Riva: According to me I don't find it stupid but yea, so I wanted to ask you that I had heard a lot from many people that you don't trust someone so easily, then why us? (she asked with a doubt)
Vansh: Ahha! There comes the journalist inside you! (she smiled sheepishly) Don't you want me to not trust you both?
Rivan: (backing her up) no sir, she definitely didn't mean it that way, She was just asking generally, as you never trust anyone easily!
Riva: yea sir!
Vansh: It's true, I don't trust anyone that fast, I make sure I know everything about that person and if the results are positive then trust starts developing. For you it's a special case, I seem to feel a connection with you, I don't know why but my brain and heart forced me to trust you. I hope that's enough Ms Riva. We can start our session from tomorrow! (in a demanding voice) (he turned to leave those two there) And you can call me uncle, and not sir!
Riva: (shocked) That's how much you trust us?
Vansh: I guess you got to know! Don't breaks my trust EVER! I hate betrayals! (he left)
Rivan: That's our father! He already felt a connection with us! (happy) But calling our own dad uncle? Nahh!!
Riva: Don't worry bro, we will call him dad one day! (assuringly) But his trust and connection with us gives me more hope! Mumma would have been so happy! Let's go call her. (she pulled him to their room)
I hope you enjoyed reading this. The more the response the earlier I will post 😜 Please let me know how you found it in the comments section. Please keep supporting like you all always do. @Jashanpreet Kaur asked for two updates…. let me know what you think about it. I would give two updates when comments increase😉
Question: How do you all like Aryan and Kabir as Riddhima's brothers?
Let me know in the comments section about this question.
❤Parita❤