The Saga Of Love & Revenge. Riansh & Kaira SS (Chapter 3)
CHAPTER-3
Hi guys I'm back with Chapter 3 of this SS. SO
CHAPTER STARTS WITH:
6 Months Later:
A beautiful girl was seen sleeping peacefully on her bed. Her bedroom was so beautiful and huge.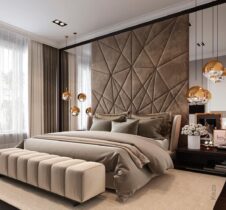 Suddenly her alarm clock started ringing, disturbing her beauty sleep. The girl with irritated face waked up and rubbed her eyes like a small child. And stretched her arms. She looked at her surroundings and smiled widely.
She was none other than Shivangi/Riddhima
She looked at her alarm clock and panicked because she need to ready by 8 and now its showing 7 o clock.
She got up from her bed and wore her slippers and almost ran towards her washroom.
Her washroom was also so huge and attractive.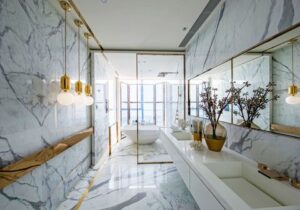 She took a nice hot shower making her more relax.
After sometime she came outside, wearing a bathrobe.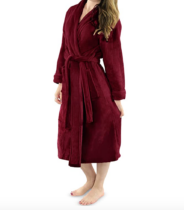 Her wet hairs were coming in front of her face making her more beautiful. She went towards her wardrobe to select a dress for herself.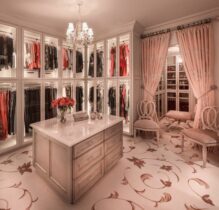 She selected a beautiful dress for herself and went towards her dressing table. She looked at her figure through the mirror. She combed her hairs, And adored her lips by light red colored lipstick, and applied eye liner on her eyes. She settled her hair with her hands for last time and  went from there to the dinning area where everyone was waiting for her.
She went their and saw that everyone was glaring at her and she made a puppy face on which Kartik said.
KARTIK: So Miss. Goenka what made you late for coming for breakfast.
RIDDHIMA: Mr. Goenka my alarm clock was not working.
She said being embarrassed.
KARTIK: Oh really!! Yesterday also you said the same thing and I myself went to buy a new one.
He said while suppressing his laugh at her cute expression. And she pouted at him.
SWARNA: Kartik stop teasing my child, this is her house and she can sleep as much as she wants.
Riddhima back hugged her and gave her tongue to him. And everyone chuckled at him and started doing their breakfast.
RIDDHIMA: What is for today's breakfast.
NAIRA: Your favourite food baby.
She said and smiled at her and shows her the breakfast. And Riddhima licked her lips and started having her breakfast.
AFTER SOMETIME:
Goenka's were sitting in the hall and Manish said.
MANISH: Shivangi today is a business award function and your name has been selected for that ( he paused for sometime) And Vansh is also nominated for that.
Listening this she smirked while the others were confused at her expression.
RIDDHIMA: Its time for the RAISINGHANIA family to meet Shivangi Goenka.
Saying this she went to her room while everyone looked at her retreating figure and sighed.
They also went to her room.
Riddhima was seen in a dark room where all the photos of RAISINGHANIA'S were being pasted on near by wall.
She took a red marker and crossed the picture of Ahana and smirked.
RIDDHIMA: Ahana you dared to attack me and made me angry. Now you will see the worth of making Shivangi Goenka angry.
She laughed dangerously and again smirked.
AT 6 PM
Riddhima was getting ready for the award function. She was wearing a black coloured gown looking extremely hot.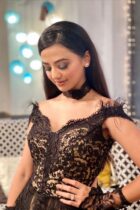 She was struggling with her dress's zip she remembered the day where Vansh putted her zip, her eyes got teary.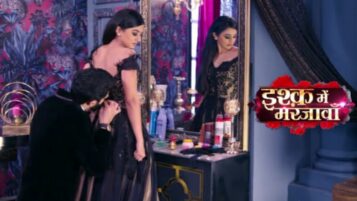 Just then Naira came to her room and she cleaned her tears immediately.
RIDDHIMA: Bhabhi please put my zip up naa.
Naira nodded at her and putted her zip.
Naira's dress
They smiled at each other and went downstairs where everyone were waiting for them.
They went towards their cars and started going towards the venue.
After half n hour they reached the venue while RAISINGHANIA'S were already present.
Goenka's went inside and sat on the front seat. After sometime the host came to the stage and took a mic.
HOST: Hello everyone hope you'll are doing. So let's start the function and I have the names of businessman and businesswoman's name who are on 1&2 position. SO THE NO.1 BUSINESSWOMAN IS……. The owner of S.G. ENTERPRISES, Shivangi Goenka.
Everyone was really excited to see her because she never came in front of media and all, while Goenka's were clapping for her.
Shivangi went to the stage while RAISINGHANIA'S were shocked to see her. She looked at them and smirked.
The judge gave her the award.
SHIVANGI: Hello guys I'm Shivangi Goenka owner of S.G. ENTERPRISES. This company is like a important part of my life. I know you must be thinking why I didn't came in front of media in all this year. The answer is because I was really  busy in my personal life so… Thank you so much for this award it's really means a lot to me.
Everyone clapped for her while she descended from the stairs.
HOST: Thank you so much Miss. Goenka. So the NO. 1 BUSINESSMAN IS…. The owner of VR ENTERPRISE. Mr. Vansh Raisinghania.
He also came on the stage and took his award and marched towards his car he was in full anger mode, RAISINGHANIA'S also followed him.
AT VR MANSION:
He marched towards his room and closed his rooms door with a thud.
He started throwing everything here and there angrily.
Everyone was in the hall and was terrified by the voices coming from his room.
ISHANI: That b*t*h how can she become Shivangi Goenka all of sudden.
AHANA: She has more money than us. She is just playing with our feelings.
They all started bad mouthing about her and retired to their rooms.
AT GOENKA VILLA:
Everyone was really happy for Riddhima and hugged her one by one. And went to their rooms. Kaira and Riddhima is left in the hall.
SHIVANGI: Now it's the time to execute my plan of destroying them.
She smirked and kaira also joined her in the smirk.
PRECAP: AHANA ( shouts ): Leave me please… Please someone save me….
That's all for this chapter, hope you liked it. Do tell me how was it. Will be waiting for your sweet and lovely comments.❤
YOUR AUTHOR
TANYA❤