TERA MERA RISHTA PURANA S-3 ~ GLIMPSE 1
Warning
: A non-numeric value encountered in
/home/ftpusers/tellyu/public_html/wp-content/themes/publisher/includes/func-review-rating.php
on line
212
Warning
: A non-numeric value encountered in
/home/ftpusers/tellyu/public_html/wp-content/themes/publisher/includes/func-review-rating.php
on line
213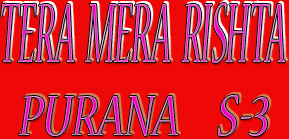 PART 101 ~ GLIMPSE 1
1.5 Months Later
Early Morning
Mumbai
Chatrapati Shivaji International Airport 

Outside Entrance
AdRi are coming outside, hand-in-hand from their longest HM ever?…."Meine kabhi socha bhi nahi tha, ki Switzerland hoga hamare HM ke liye??….Though I always wanted to be there with my beloved…..Aur tumne use sach kiya☺….Par tumhe pata tha, meri business meeting ka?….How did you did it?" She curiously…."Mujhe pata tha, yeh sab….Isiliye meine aise plan kiya tha☺…." He looking at her…."Now let's go home?" she as they hopped on their booked cab….. 
*******
Rajput Mansion
Adi opens the door with the key, as they don't want to disturb anyone from their sleep…..They directly goes to their room, and sleeps for sometime….. 
******
After Sometime
Pari after getting fresh, relishes tea standing near the window…..
She takes her selfie in that possible and posts it in her IG captioning "Good Morning??? #homesweethome #morningvibes #sweetnessoverloaded #freshfills #lovelovelove….." Soon she gets notified of comments on her posts, as she checks it….
Vivi @pari Good Morning di?…..Welcome back?"
Tanya "@pari Welcome back pagli?…..Happy morning☺…..So happy to see you back?"
Priya "Welcome…..Welcome?"
Shagun "@pari Ur back???…..Morning?…..Kya kya kiya??"
Jinal "@pari This morning can't be better??"
Pari @shagun Shut up??"
Payal "@pari Welcome back bae??…..And good morning❤"
Shagun @pari ??…..OMG did I just saw that glow???"
Jinal @shagun Ah….That glow?"
Pari "@shagun Which glow??"
Tanya "@pari Congrats baby?"
Priya "@pari Hamse nahi chupa paogi?"
Shagun "@pari This is what happens when you are on an extended HM??❤"
Payal @shagun I second u?…[email protected] Soham will be getting a sibling?"
Pari "@payal Sachi??"
Payal "@pari Mein apni nahi teri baat kar rahi thi??"
Shagun "???"
Pari "@payal Oh?…..Tujhe selfie se time mile toh tu kuch kare?"
Payal @pari Haan?…..Kya??"
Tanya "??…[email protected] Hame party chahiye?"
Priya "@pari Party??"
Pari "???"
"Should I check?….Which glow are they talking about?" Pari thinks as she looks at the pregnancy kit…. 
*******
After Sometime
Pari thinks how to tell everyone about the news, when Adi comes there…. She was about to tell him, when he holds her in his arms, twirling her around "No need to tell, I know and I am very happy and excited ??", he kisses her on her forehead?…. 
******
Dining Table
Shivu is serving breakfast to Shakti….
AdRi are meeting the new born twin boys and showers their love on them…."Koi naam soche hai Shivu??" Pari…."Haan, Panditji abhi aate hi honge?….By the way, I was thinking we should have a small party tonight to celebrate the twins arrival and for your good news Bhabhi" Shivu…."Perfect idea!" Janki…."Par kya Meera aayegi?" Pari, as everyone became upset….. 
*******

City Hospital
Priya is on call talking with Dhruv….
Priya "Even after the news you are not here jaan?…..Dad bhi aagaye par tum nahi?….Tum khush nahi ho??"
Dhruv "I want to come but….."
Priya "?"
She cuts call and turns around irritatingly…..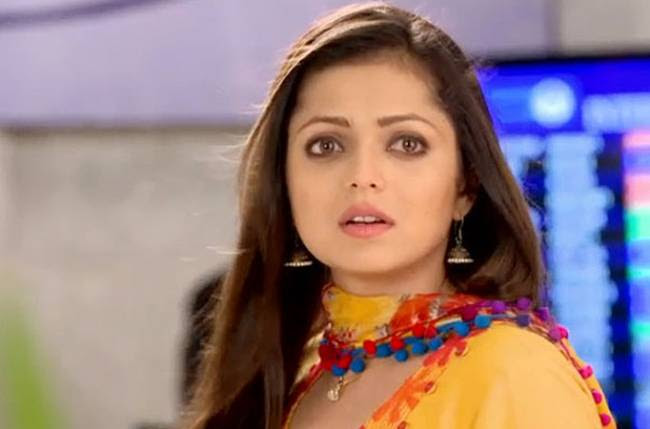 She sees him smiling at her…."Jaan kab aaye tum?" she gleefully…..He takes her to her cabin…. 
******
Priya's Cabin
"Kya?….Kyu?" she…."I made the decision, you will not work means you will not" he…."Abhi bohot time hai, tabtak toh…." She protests…."Nahi matlab nahi….I can't risk your life….Tumhe pata hai naa, hamare life yeh news kitne time ke baad aai hai?….This is the first time it has crossed 3 weeks…." He when Krishna too comes in and supports his decision shocking her…."Dad u too?" she…."I have already submitted your resignation" he giving her no choice but to accept?….. 
*******

Bhanushali Palace
It's very huge and marvelous palace with latest up-to-date designs, both interior and exterior, with a huge Olympic-size pool, decorated with five large cascading fountains….
In backyard too swimming pool is there…..
Living room
We are soon taken to a beautiful room….Room doors open as a servant brings in tea for the rooms occupant….A lady wakes up and the servant serves her tea….She takes the tea and sips it, before throwing it on her face, while the crockery fell on her legs….The girl screams in pain but she ignores and charges at her….In the process her face gets revealed and she is Mihika "Yeh chai itni thandi kyu hai??…..Kya mein aisi chai piti hu?….Tumhe pata nahi mujhe chai kesi chahiye??"…."Sorry ma'am….I will make another one?" girl looking down…."No need?…..Jaav aur jakar dekho mere nahneka paani taiyar hai ki nahi?" she instructing her and when she is gone murmurs "Aur sir pe chadhav inlogoko?"…..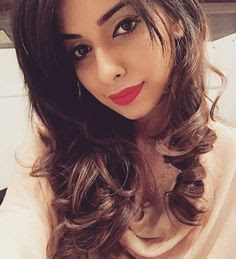 The girl gestures her to go for bath….. 
*******

Bathroom
She opens the bathroom door and closes her eyes feeling the aromatic smell of freshness….. 
*******
Hall
Tanya is helping the servants in arranging the breakfast…..A lady comes there as she greets her "Good Morning Bhabhi?"….
"Good Morning Tanya?" Shagun "Par yeh aawaz?"…..
"Who it can be other than….?" Tanya shaking her head…."Oh!….Unhe aane mein abhi time hai, toh hum tabtak kyu naa coffee pite hai☺" Shagun making the move towards the sofa….They sits there as the servants serves them coffee☕…."Kya huva Bhabhi, kya soch rahe ho?" Tanya on noticing Shagun disturb…."Meera ke baare mein" she…"Meera?" Tanya…."Haan, aaj uska discharge hai naa….Poor girl?" she…."Nobody should meet the fate like her?….." Tanya visibly upset…."Upar se uska pati?…..He is so cruel….He holds her responsible for the thing, which she didn't do it purposefully?….Use samaj na chahiye tha, par…." She sadly….
"Par Bhabhi, uska pati aesa nahi hai….He loves her but this….Kisine socha bhi nahi hoga….Kya hum….?" Tanya not knowing what to do….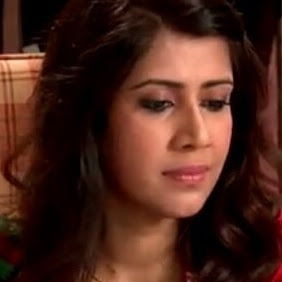 "Nahi abhi nahi….We should give them space and let them clear their differences…..Hum sirf unke liye pray kar sakte hai!" She….They prays…."Phirse dusro ka tension apne upar?…..Yaha hamare tension kam hai, ki dusro ke tension bhi hum hi le?" Mihika shakes her head seeing them praying…..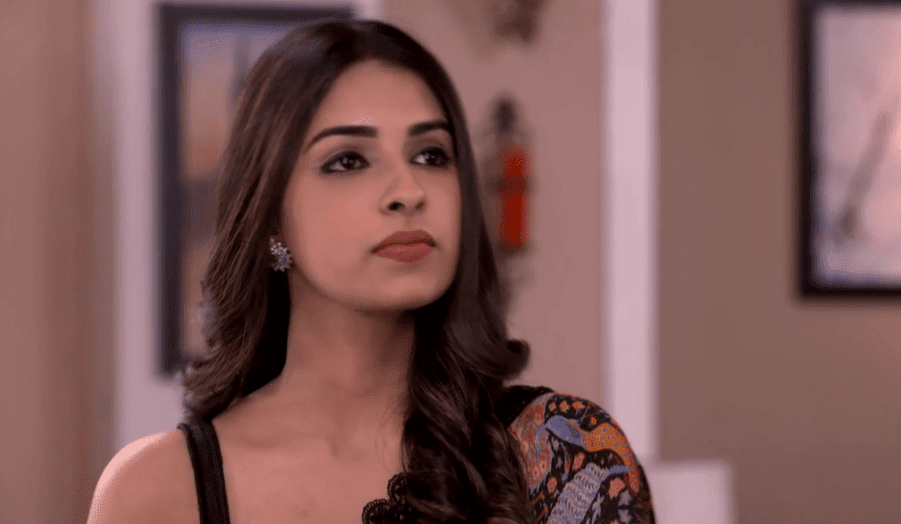 ******

City Hospital
Meera's ward
Naiya signs on discharge papers and after that Meets gets discharged….."Bhabhi, wo Bhai hi aane wale the, par…." Meera cuts her "Naiya, wo nahi aayenge….Mujhe pata hai!"…..She feels bad for them…. 

******

Bhanushali Palace 
Hall
Tanya and Shagun are talking about tonight's party at Pari's place, when Simmi comes from outside "Bhabhi, mein aaj ki party mein nahi aapaungi….Aaj Ananya ki best friend ka birthday hai, aur mujhe aur Param ji ko waha jaana hai"….."Oh!….Par Param toh Bangalore mein hai" Shagun…."Woh direct aane wale hai☺" Simmi joining them…..
"Ok then☺" Shagun…."Haan Bhabhi, aap ko toh pata hai naa mujhe yeh sab parties mein interest nahi hai…..Agar Romi aana chahiye toh…." Mihika joining them….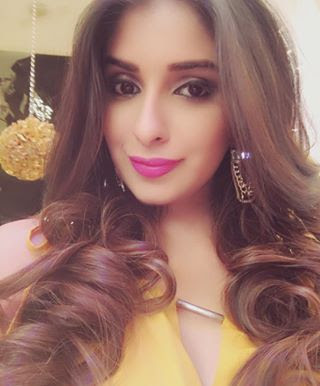 "What's new in that?….We already knew?" Shagun, Tanya and Simmi murmurs…..At that very moment they hears plane's landing and gets excited…..They looks towards the door, where three men are standing…. 
*******



PRECAP ~ GLIMPSE 2 
So how was the FIRST PART of Season 3 ??….Enjoyed?….Do let me know in the comment section☺!!….Also do you want GLIMPSE 2?….
Lots of love
MANSI?❤
Warning
: A non-numeric value encountered in
/home/ftpusers/tellyu/public_html/wp-content/themes/publisher/includes/func-review-rating.php
on line
212
Warning
: A non-numeric value encountered in
/home/ftpusers/tellyu/public_html/wp-content/themes/publisher/includes/func-review-rating.php
on line
213