There have been many stories where neighbors can't get along and can't stand each other. But when neighbors have a past history, a failed love story, there's bound to be a great enmity between two families, and hence, lots of drama which is what exactly Colors' new serial, Swaragini, provides to the audience.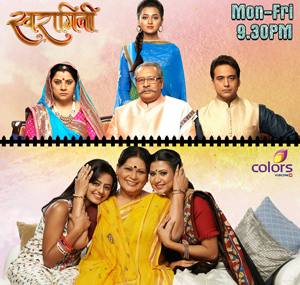 The story is about two very different kind of families – different cultures, one giving importance to tradition while other giving importance to freedom – who have had a failed love story. Both families have a young daughter, Ragini and Swara, who grew up at same place, went to same school, but never became friends because of their families enmity.
Main characters:
Ragini: She comes from a traditional and a strict family where they can't go against the elders. She is mainly kept under control by her grand-parents.
Swara: The daughter of Ragini's neighbors who have given her all freedom. She is brave, open-minded. She respects elders, but if they are wrong, then she is not afraid of raising her voice.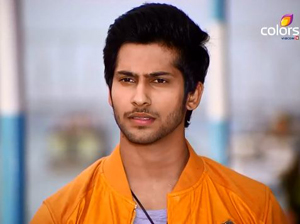 Lakshya/Lucky: He comes from a family like Ragini, but he is not innocent like Ragini at all. His family eventually decides to get him married to Ragini.
Story so far:
The show opens up with a musical competition between Swara and Ragini. Both their grandmothers, confident about their win, have a heated argument in start. Ragini loses and her grandmother faces a lot of humiliation from Swara's grandmother. Ragini's grandmother takes advantage of kindness of Swara's mum, Sharmistha, and takes her revenge. Seeing her mum hurt, Swara doesn't stay quiet and forces Ragini's grandmother confess her fault. Ragini slowly starts seeing a good side of Swara when she tries to get information about the guy (Lakshya) whom Ragini's family chooses for her without asking her anything. Swara reaches Lakshya's house where Ragini's family is already present. She fails to find Lakshya there and invites trouble for herself by getting caught by a security guard. Only her being with modern thoughts there, and rest being traditional, she faces a lot of humiliation, even from Ragini's dad, Shekhar, who is mostly calm. Ragini arrives to help her, but she can't speak much in front of her family.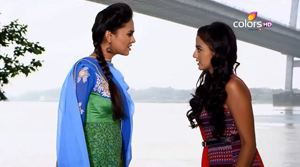 This leads to a past revelation when Sharmistha loses her cool and goes to reveal to Shekhar that Swara's father is no one else but him only. Swara overhears their conversation and finds out the real reason behind their families' enmity. She goes to Ragini to take her help in correcting all differences between two families and perhaps bringing Shekhar and Sharmistha together (as they are living alone presently and still have feelings for each other). Ragini shows some courage by thinking about helping, but before that her grandmother changes Ragini's intention by telling her an incomplete truth of her mother's death caused by Sharmistha. Here on, Ragini also doesn't want to face Swara or any of her family members. However, Swara doesn't give up as she wants to prove to Ragini that Sharmistha didn't kill her mother.
What to expect in future:
Swara already knows true side of Lakshya as they two got in tussle before Ragini's engagement. She will try her best to stop Ragini from getting married to Lakshya. However, in many cases, tussle changes in love, so a love-triangle or sacrifice between Ragini-Lakhshya-Swara can be expected. This might create more differences between two sisters as well, as Ragini also misunderstands Swara like her other family members. And of course, this will bring more drama between their families.
Overall:
Overall, the show has a positive start with lots of drama, as promised by the promos, and some suspense. Along with the leads, supporting characters are powerful, especially Ragini's grandmother (last seen in Qubool Hai). If you like typical Indian serials with lots of drama, then this one is for you.
Our rating:
3.5 out of 5
Feel free to post your reviews in comments below.
All off-topic comments will be deleted.