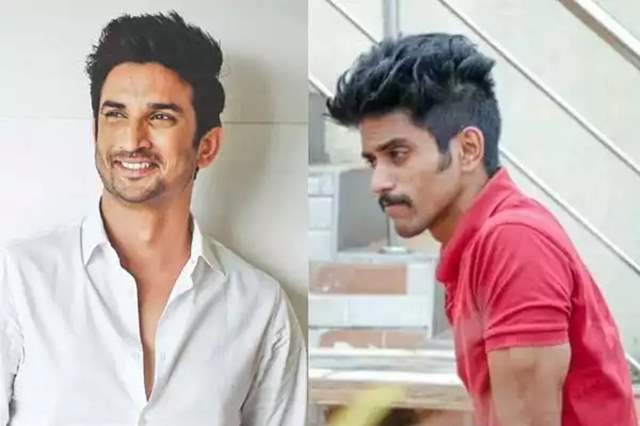 Sushant Singh Rajput's sad demise is still haunting us as we feel extreme sadness whenever we see his face while scrolling social media. The entire saga might have died down in terms of daily updates in one way or the other but there are many loose strings which are left untied. Now that CBI and has finally said that Sushant committed suicide and there was no abetment to suicide too, several people who were attached to this investigation have come forward to take their action against media and probing agencies.
Recently we have seen how actor Rhea Chakraborty, who even spent a large amount of time in custody has decided to sue for the media trials as  she was subjected to an unfair media trial. Sushant's former friend and producer Ssandip Singh followed suit.
And now, latest reports suggest that house help Dipesh Sawant, who continued to be the go-to person of sorts for Rajput's last updates before death has also decided to sue.
According to a report in India Today, Sawant has filed a complaint before the Bombay High Court against NCB on October 5. He has alleged in his petition that he was produced before the magistrate court after 36 hours of his arrest. He claims that he was arrested on September 4 and not on September 5 as per NCB records. He was produced in front of magistrate court on September 6. As per the rule, NCB is supposed to produce the accused in front of magistrate court within 24 hours of the arrest. In the petition. Sawant had claimed that the NCB broke the law and hence, have demanded Rs 10 lakh in compensation.
The case has been reportedly adjourned till November 6. The division bench of Justice SS Shinde and Justice MS Karnik will hear the case. As per the report,  Advocates Rajendra Rathod and Aamir Koradia filed a petition on behalf of Dipesh Sawant. Mr Rathod was quoted saying, "Two hearings have happened in the court. NCB has asked for more time to reply."
Sawant was arrested along with a few others on charges of procuring drugs for Rajput.
Rhea's brother Showik still remains in custody.