Special one in our life #based on true story# (season-1) episode-29
Shopping time.
In the car………..
Rithikha :- Vikram, why are you so nervous?
Vikram :- nothing!
Rithikha :- don't try to be normal. You were so nervous, while talking with mom. What happened?
Vikram :- even, I don't know the reason.
Ram :- I know!
Rithikha :- what?
Ram :- few days back, he is your friend. How he behaves, how he talks, it doesn't matter. But…….. He is your boyfriend. Everything matters. Am I right Vikram?
Vikram gave a stern look to ram from the mirror.
Everyone laughs………
Harry :- look Tanu! Rithu is new. so please……….
Tanu :- what do you mean? (Anger)
Harry :- I mean…..
Tanu :- no! I don't want to talk with you.
Harry :- but,
Tanu :- ram! Say to your friend, don't talk with me.
Harry was trying to say sorry. But she was not listening. She was taking all her anger on ram by pinching him, pulling him, hitting him.
Rithu was trying to control her laughter. Vikram was smiling. Ram was banging his head.
(Beechara ram faas Gaya doo premiyo Kae jagadaemae)
Until they reached the shop, the fight was continued.
Shopping mall………
Everyone get off from the car. Tanu ignored harry and she was leaving. Ram was holding his head.
Rithikha :- what happened? (Laughing)
Ram :- after hearing all that. Still…… You are asking me?
Vikram :- rithu! Stop teasing him.
Rithikha :- I am not teasing him. Just, I am asking.
Vikram :- but, your attitude doesn't seems like that?
Rithikha :- what's your problem? He is not only your friend. He is mine. Ok! (Slightly anger)
Ram stares Rithikha.
Vikram :- why are you arguing now?
Rithikha :- I……
Ram :- enough! (Anger) don't start your Tom and Jerry fight. I am already done with them.
By saying, he went inside. They both also went in.
Already, Tanu started her shopping. She was roaming around the floors. Once at jewellery block. Once at ethnic dresses. Once at Western wear.
Harry was running behind her. He was requesting him, to stop but she was not in mood to listen.
Rithikha :- I am not at picking dresses. So, would you help me?
Ram and Vikram :- okay (unison)
Vikram picked a dress.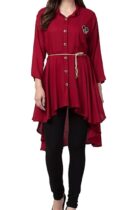 Rithikha :- I don't wear above knee length.
Vikram picked another dress.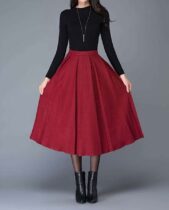 Ram :- Vikram! It's not her style.
Rithikha :- I think, you are also not good at choosing outfits.
Ram picked a dress.
Ram :- rithu! What about this?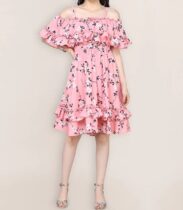 Rithikha :- wow!!!! It's really nice.
Ram :- thank you!
Ram and Vikram went other side. Rithu was very busy on picking tops.
She choose two casual tops.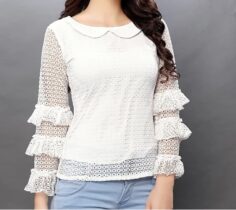 In that white top, she was just gorgeous.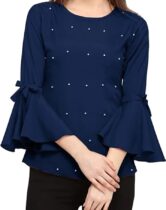 In that blue top, she was simply Superb.
At same time, ram and Vikram came to her with pair of shoes.
They both choose same model shoes. Ram had chosen pink, Vikram had chosen white.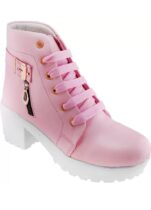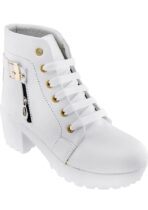 Rithikha observed both.
Rithikha :- they look very good.
Vikram :- which one would you like to choose?
Rithikha :- I like white one.
Vikram :- didn't I say?
Rithikha :- let me complete. I like white one but I choose pink. Because, it matches to my pink dress.
Vikram expression changes but he managed it with a smile.
Tanu arrived with her chosen dresses and heels.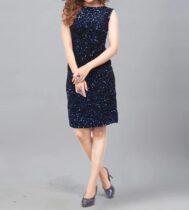 One is party wear which is blue is colour.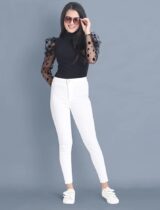 Another one is black top and white trouser.
Tanu :- have you done with dresses?
Rithikha :- yeah!
Tanu :- we both will leave to select jewellery, makeup, hand bags etc…, Until we come back. Just, enjoy yourselves.
Tanu dragged Rithikha.
Precap :-
Vikram :- ram! Can you leave us alone? After all, we are now bf and gf.
Rithikha :- what's that?