Special one in our life #based on true story# (season-1) episode-12
Valentine's week special episode………..
In college :-
Rithikha :- sir, I have designed some traditional wear. I hope you will like it?
These are my collections……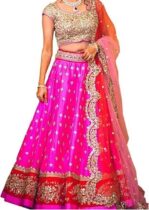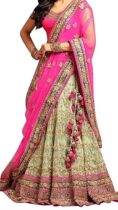 Professor :- it's really good miss Rithikha.
Rithikha :- thank you sir
Professor :- miss Rithikha, Feb 15 i to want present some trendy and traditional collections. If you don't mind can you design some clothes for me?
Rithikha :- thank you so much sir! It really means a lot!!!!!!! (Excited and happy)
Rithikha :- sir I have some work, soooooo, can I take leave?
Professor :- sure!
Rithikha :- Thank you sir!
Meeting spot………….
Rithikha :- tanuuuuuuuu!
She spins her roundly and jumping in excitement!!!!!
Tanu get dizzy, when was about to fall Vikram caught her.
Vikram :- tanu! Are you alright?
Tanu nods her head.
Rithikha saw Vikram and she hugs him very tightly!
Vikram and Tanu have shocked!!!!!!!
Rithikha by breaking her hug, I am so happy todayyyyyyy!
At same time, ram and harry came their and also in shock!!!!!
Rithikha :- what happened ? (Doubt and confusion)
Harry :- you have any idea, what have you done?
Rithikha :- hoooo! I was so happy, so i get very excited! I don't think he felt anything wrong (eyeing Vikram)
Vikram :- I am not
Ram :- even we are also here, but we both get any hug.
Rithikha :- hoooo shooo cute ! (By saying this she pulls ram and Harrys cheeks.
Harry :- are you happy now, you idiot? She pulls my cheeks very hard! It's hurting!
Tanu murmurs :- you deserve it!
Ram :- do you say anything?
Tanu :- nothing!
Vikram :- so, first tell us, why you was so happy!
Rithikha :- our professor asked me to design some clothes for his presentation…….. Do you know who is it? TR sir?
Everyone was shell shocked 😮😯😦
Vikram :- TR sir!
Tanu :- asked you!
Harry :- to design!
Ram :- clothes!
Rithikha :- yeeeeees!!!!!!!!
Everyone congrats her.
Tanu :- till today, he never praise a student but…….. Omg! It's unbelievable!
Harry :- you definitely want to give us treat
Ram :- yes rithu!
Rithikha :- ok fine! But on one condition.
Vikram :- what is it?
Rithikha :- tomorrow is Teddy day right?
Harry :- yes!
Rithikha :- you all want to give me teddy bears. I love them soooo much.
Ram :- if we said, no
Tanu :- it's simple, the treat is off air!
Rithikha and tanu :- hi-fi
They was looking into each other and nods their head in approval.
Rithikha :- but not this week after this valentine's day.
Everyone said ok!
Next day :-
Teddy day……..
Early morning :-
Tanu :- who will can come at this time (sleepy voice by rubbing her eyes)
She saw a beautiful teddy bear and a note.
Happy teddy day my love. I can't give you this Infront of every one that's why I was sending this to you. A small teddy for a blossom flower.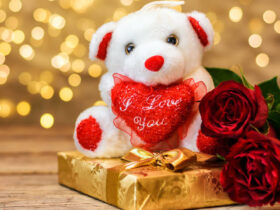 She smiles shyly and took that teddy and went inside.
At college :-(break time)
Everyone meet in their spot.
Rithikha and Tanu was waiting for them.
The 3idoits greets them but they didn't respond. They turn they faces.
Vikram :- hooo! Our princess are very angry on us for being late.
They both said hmmm
Harry :- we are sorry for coming late but after seeing this teddies, you can't be angry on us right?
He show the teddies.
Rithikha :- we don't want any teddies (by controlling her happiness and excitement)
Ram :- Ok! We will give these to others!
By saying this he call ishuuuuuuuu
Rithikha snatches the teddy from him.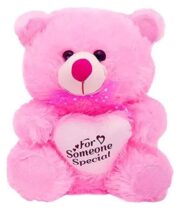 Vikram gave teddy to Tanu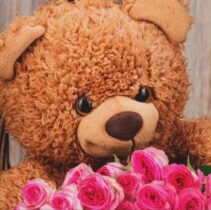 Rithikha :- Vikram ! Where is my teddy (making puppy face)
Vikram :- this is yours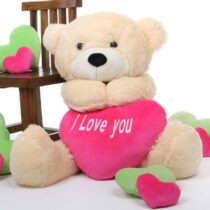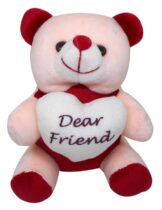 In their college every one celebrate chocolate day and teddy day. Only for these two days they have permission. But not for other days. That's why they gave the teddy bears in college.
Then the bell rang, they all went to their classes……..
Ok friends today's update is completed.
Thank you so much for your lovely comments and immense love.
Zingo I don't need lengthy comments, I just want to know how the episode is. Don't worry 🤭
I can't make it thrilling but I can make it suspense. I can't assure anything because I am gonna busy with my studies. I had a lot of things to read. So please don't mind and don't hesitate to give any suggestions or any ideas.