Shubh Aarambh Review: Predictable storyline with fair portrayals
Shubh Aarambh brings the story of two opposites Raja and Rani. Raja is very much shy, while Rani is outspoken. Akshit Sukhija and Mahima Makwana are playing the lead characters Raja and Rani. The story is based in the Siddhpur background of Gujarat. Raja belongs to a rich family. He is believed to be very lucky for his family, until the day when his dad dies on his birthday. Rani is born in a poor family. She faces the struggles of poverty. Raja lives under the shadow of his uncle, who takes over his property. Rani enters Raja's life to bring a complete change. Rani falls in love with Raja. They both complete each other by balancing their lives well.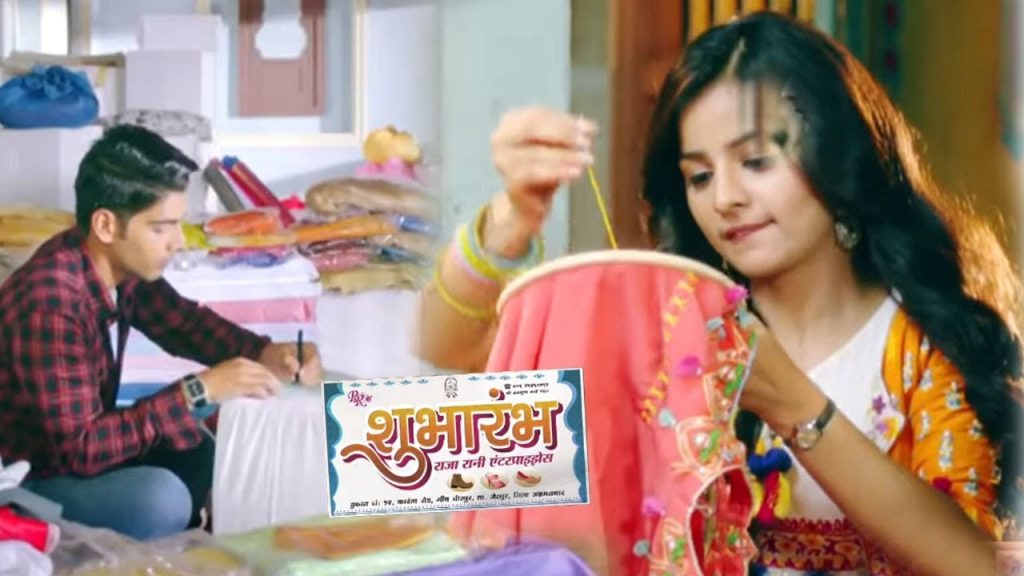 Main Characters:
Raja: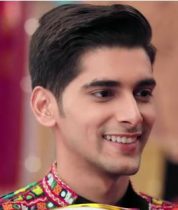 Raja is a sweet, simple and a selfless man. He is happy in his life. He doesn't have any desires or demands. He is a complete family man. He finds happiness when he is with his family. He doesn't have courage to get into fights. He is a very responsible and focussed person. He is calm minded. He sees positivity in everything. He wants to see everyone happy. He can't hurt anyone. He is very helpful. He doesn't have any negative thinking. He yearns to meet his childhood friend Rani. Unaware of Rani's identity truth, he falls in love with her when he meets her after years.
Rani: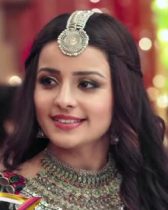 Rani is confident, smart and pretty girl. She gets much encouragement from her mother, who instills great values in her. She doesn't lose to any situation. She is hard working, independent and determined. Her self esteem matters a lot to her. She wants to earn for the family and give them a good living. She is a responsible girl. She gets mischievous at times. She is a cheerful and grounded person. She isn't shy and speaks her thoughts bluntly. She is much brave and practical. She is in need of emotional support. She falls in love with simpleton Raja.
Cast:
Akshit Sukhija as Raja
Mahima Makwana as Rani
Dipna Patel
Rupa Divetia
Vikas Tripathi
Jiten Lalwani
Story So Far: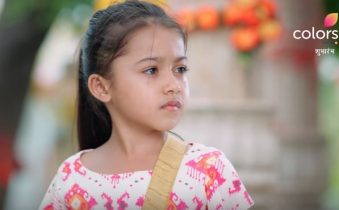 The story begins with Rani and Raja's childhood days. Rani is seen struggling in her life. She is much bold to face the people. Raja gets bullied by his cousin Mehul. He fights with Mehul to get the shoes gifted by his dad. He loses his father at an early age. Raja was much close to him. His mum asks him to bow down to people and keep his respect. Rani's mum belongs to poor class. She encourages Rani to look up and fight back to lead her life. She wants Rani to snatch her rights if anyone does injustice. Raja and Rani's mums and upbringing are the opposite. Raja's mum instructs him to leave his rights and give the shoes to Mehul.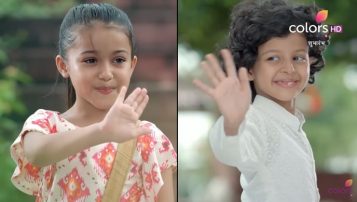 Raja loses his shoes and also his confidence. He learns making sacrifices of his happiness as his mum taught him. Rani gets her shoes back, while Raja gets barefoot. Raja bears the torments of his fate. His emotionally broken mother fails to teach him the right thing. Rani happens to meet Raja at the temple. She recalls attending his birthday party. She finds him barefoot and offers her shoes. She has a big heart to give away her things to the needy. Rani remembers her dad's words. She asks Raja to keep her shoes and share it with her if the shoes turn into gold as her dad used to say.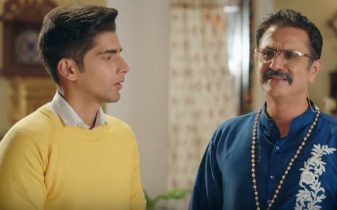 Raja and Rani's story begins with childhood friendship moment, which soon ends after they take different paths in their lives. After the huge leap, Raja and Rani are seen in their different family backgrounds and lives. Raja is very helpful. He wants to do all the work and satisfy the family. He has good memories of little Rani. He wants to meet Rani some day. He had painted her shoes golden to make them of gold. He wants to return the shoes to her. Raja doesn't eat any food since morning. His uncle summons the entire family. He shows his concern for Raja. He wants to keep Raja well. Raja doesn't want his uncle to get worried. He tells that he is much happy and healthy.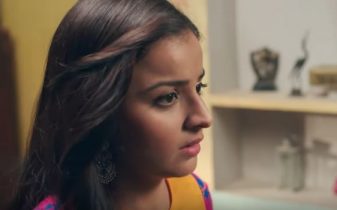 He doesn't want his uncle to scold his family. His uncle declares that even he won't have food as well. Raja's mum feels Raja has no sense to know who really cares for him. She has taught him to leave his rights. She is much hurt that Raja is the owner of the shop and still he was removed from the picture. She wants to get Raja's rights. She wants Raja to marry a nice girl, who belongs to a rich family. Rani looks for some cash to work out her expenses. Raja's mum wants a rich Bahu, so that Raja's life comes on track. She doesn't want to leave the house and lose Raja's rights completely. Rani awaits her exam results. She looks for a job. She is ready to do any work to earn money. Raja and Rani cross paths.
Our Take: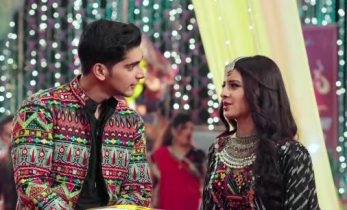 The show doesn't present anything fresh in terms of concept. Stories of two opposites have been a common one on the telly screens. Its more common to see one of the leads with strong personality and other one being in need of moral or emotional support. The story is such where one of the partner brings the pitiable partner's life on track. With bits of elements lifted by Bollywood movies and other tv shows, the show concept is much predictable. There aren't much surprising scenes. The leads Akshit and Mahima are known faces.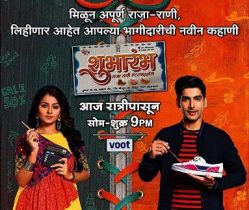 Akshit was recently seen in Colors' Silsila Season 2. He adapts a completely different role in this show. He plays it well to show Raja's understated personality. Mahima is good in her pretty Desi girl avatar. With too many characters in Raja's family, it reminds of the big troubling joint family, much common in tv shows. Rani will be seen fixing the flaws in Raja's family. The costumes are okay as per the Gujarati set up. The show lacks in bringing strong dramatic points in the plot. Mahima and Akshit's chemistry should also get striking to get the viewers glued.
Overall:
A good family entertainer. It can be expected to bring interesting twists in the coming episodes.
Our Rating:
2.5 out of 5
Feel free to post your reviews in comments below. All off-topic comments will be deleted.