Hello guys This is an attempt of me to try some thing new. And watching Super Sharanya I couldn't hold myself from writing this one for my favorite charcters of the movie. Hope Mallus of TU will like it. This will be featuring  few shots for them .
AT GOV COLLEGE THRISSUR
Sharanya's View
I don't  know whether I am ding right or wrong. Deepu if you are in so called attitude then let me tell you I am also a girl with full of swag. Huh!!! I am a bold person. Yes let me see myself [Sharanya looks herself in mirror]
"Have this cream baby , I don't want any pimple in your face."
Sharu turned back and find it's the most anticipated hero of campus- None other than AjithMenon.
Sona : Oh!!! Mallu Reddy has arrived
Sharanya ; Why are you looking upwards Sona ?
Sona : I can't see anything Sharu molu.  So I think I should borrow glasses from Mally reddy .
Ajith : Sharu are you okay ?
Sona : She is always fit and fine. What happened to her ?
Arjun reddy BGM plays when Ajith menon stares Sona.
Ajith : I asked Sharanya, not you.
Sharanya :
Ajithetta , Already I am like a Withered flower. Please don't pluck me. I told you you are my BIG-B I mean Big Brother only.
Ajith : So what about this Cream ?
Sona : Hee hee ….If you don't mind give it to me . Thing is I am having a dusky skin naa, I need this one much in Vytilla's hot temperature.
Ajith again stares her and handovers the cream.
Sona : I need one more thing
Ajith ; What ?
Sona : Mashinte mukhathirikkunna aa karutha kannada eniku tharumo ?
Ajith looks Sona , Ormakal ….Ormakal plays as back ground music.
Ajith : Lalettan fan !!
Sona : Nothing like that .  I like Arjun Reddy also .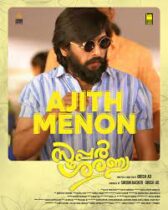 Ajith menon gives glasses to her . Sona smiles . He walks away and Sona lost herself on Ajith Menon and thinks about him
https://www.youtube.com/watch?v=ArgULLPf5wE
Sharanya : Sona !
Sona : He is my crush.
Sharanya : Durantham Express !!
Sona ; My cute Mallu Reddy !!
Sharanya : Are you mad ? You have fallen for that Insane Guy ?
Sona : Shut up!! If you can love Deepu for bringing Jack fruit and Banana chips to you without fail then why can't I love him for his moustache- beard look and his glasses ?
Sharanya : Sona, You think our love story started from Banana chips ??
Sona : Or else what ? Every weekend he brings that to you. You both met at hostel entrance and when warden asks you will bribe her with this cheap chips only.
Sharanya : Sona Don't call them as cheap , they are symbol of our love.
Sona : I have seen so many symbols for love, some tattoos lovers name on wrist, some make hearts in pillows, cards, smileys , Taj-Mahal, Red roses . But first time I have seen a girl saying Banana chips as symbol of love.
Sharanya : Right now he is not chatting with me, not taking my calls.
Sona : So Can I assure that it's a break up only ?
Sharanya : I don't know Sona
On the other hand  A middle class home is shown
Deepu looks a pic of him and Sharanya
Deepu : Sharu , You was so cute in the red saree. I miss you so much.
Deepu's phone rings. Deepu keeps his fingers on phone to take the call. Meanwhile Sangeeth [in this story Sangeeth is Deepu's friend , not like the movie] arrives there and cuts the call.
Deepu : Why bro ?
Sangeeth : See this pic
Sangeeth ; I thought she too had the feeling on me which I had for her. But later she called it as friendship only. I am her BFF- BEST FRIEND FOREVER. I can never be her boy friend.
Deepu : Why are you telling this to me now ?
Sangeeth : Bro I am just advicing you to keep distance from girls. They are highly dangerous. Break up stories are not new at today's era of time. So chill and have this milk shake.
Deepu : You are telling this because you had a crush on her naa ?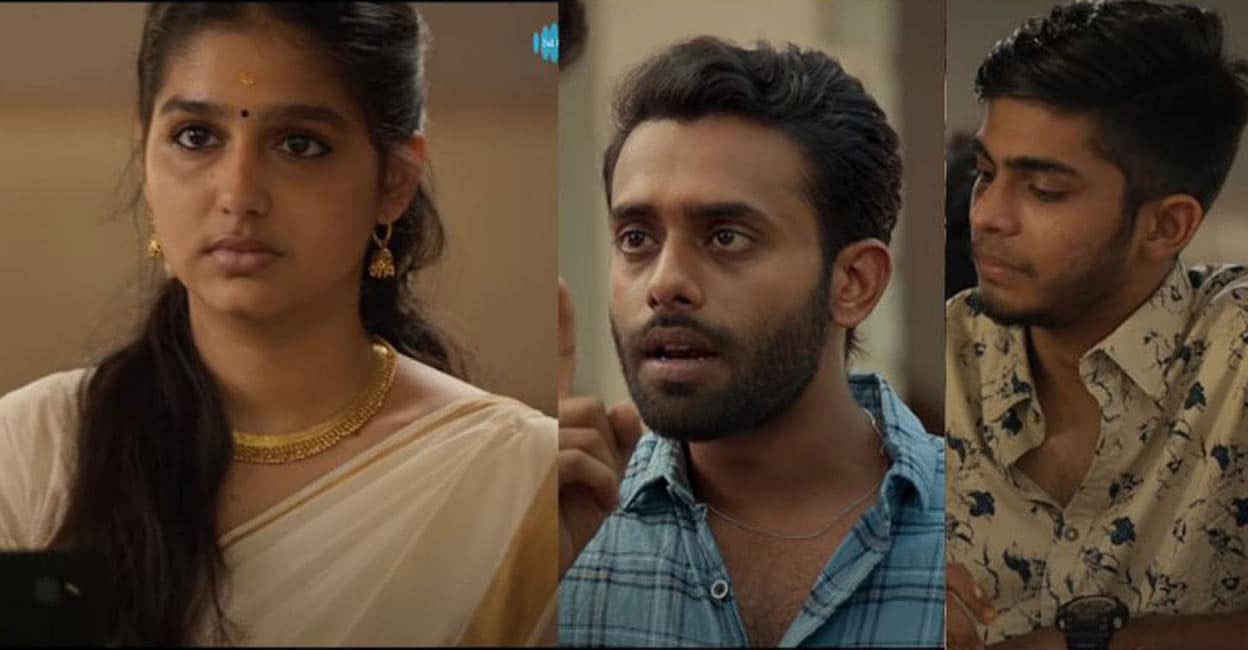 Sangeeth : I had , certainly. But the moment she said it as friendship only I changed myself . So no worries for now.
Deepu : Thanks Macchu. You are the real friend.
Sangeeth : You said it really or you just trolled me ?
Deepu : Hee hee….You can think whatever you want. But I mean it .
Sangeeth gets a message in whatsapp from Suman
Sangeeth : Why this Tom boy is messagine me ?
Deepu : Let me see, Oh!! it's our Sharu's north indian friend – Suman Agarwal.
Sangeeth ; Ithu agarwal alla mone, Enne Aage vellathil idanula programme aanu. No , I will not chat with girls.
PRECAP : AjiNa dancing for Karimizhi kuruviye kandilla