Shaadi Mubarak Review: A charming and intriguing love story
Star Plus' new show brings a fresh and charming love story of two distinct individuals, Preeti and KT. They become business partners, when they work for Shaadi Mubarak. They are poles apart when it comes to their personalities and family backgrounds. KT is a superstar, while Preeti is a middle-class widow trying to earn her self-respect. Her battle is with her own son. Preeti gets ousted from her son's house. She begins her journey to search for her own self. KT helps her in pursuing her dreams. He wants her to earn her self-respect and prove her capabilities to the world. He believes in her talents and strengths. KT becomes her big support throughout. Preeti and KT's love story gets possible, when none could imagine of it.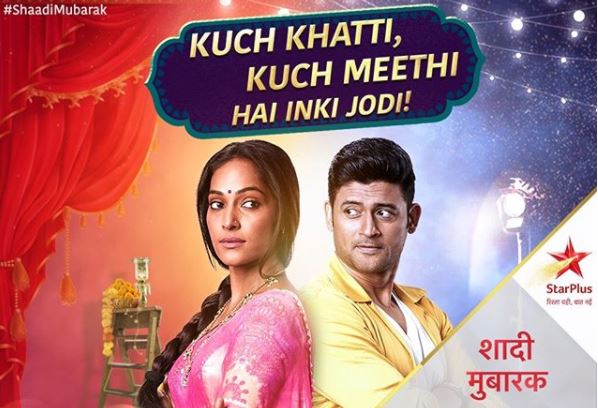 Main Characters:
Preeti Jindal: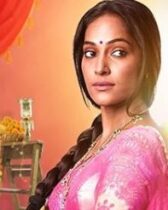 A doting mother, a simple human being with no dreams for her own self. She is multi-talented. She achieves everything she is determined for. Preeti is best in every work she takes up. She is devoted to her children. Her daughter Juhi is her strength, while son Tarun is her weakness. She never gets appreciation or respect from Tarun. She regrets that Tarun failed her as a mother. Preeti has a golden heart. She easily believes people. She likes to speak the truth and fight for the right. She decides to fight for her self-esteem after Tarun and his wife's humiliating behavior towards her. Preeti meets KT, who soon brings a positive change in her life.
Keertan Tibrewal: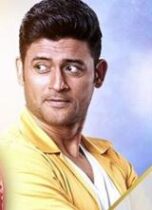 He is a celebrity star, famous for his Rajasthani films. He is a true charmer. He is handsome, joyful, positive, respectful and much hardworking. He became super rich by having a successful career in acting. He holds up his sorrow over his past. His wife Sandhya left from his life. His troubled marriage haunts him. KT believes in moving on and spreading smiles. KT holds superb values. Everyone praises him for his kindness and humble behavior. He comes across Preeti, who is an introvert. KT gets attracted to her composed personality.
Cast:
Rajshree Thakur as Preeti Jindal
Manav Gohil as Keertan "KT" Tibrewal
Gaurav Sharma as Tarun Jindal
Akansha Sareen as Rati Tarun Jindal
Shefali Singh Soni as Juhi Sumedh Kothari
Achherr Bhaardwaj as Sumedh Kothari
Rajeshwari Sachdev as Kusum Kothari
Story: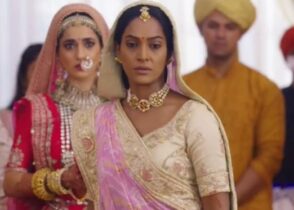 The story is set in Udaipur. The scene introduces Preeti, as a mother of two, Tarun and Juhi. She prepares for the wedding ceremony of Tarun and Rati. Rati is a career-oriented woman and luckily gets Tarun's total support. Tarun knows Rati's not-so-good intentions. He loves her a lot and can do anything for her happiness. They both have big dreams and are equally selfish when it comes to reap benefits from close relations.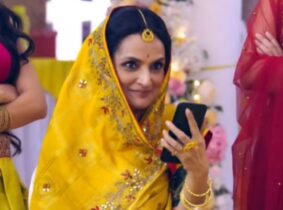 Preeti loves Tarun so much that she had lived a life like a mute person for 20 years, just to pray for Tarun's voice to return to normalcy. Tarun had met with an accident in childhood, where he lost his voice. Preeti makes a prayer for him and vows to seal her lips until the day he wears his Sehra. Just Juhi is aware of Preeti's oath. Preeti wants to surprise Tarun by speaking up and reading her hearty poetry to him on his wedding. Juhi's mum-in-law Kusum understands Rati's intentions and wants to alert Preeti. Kusum gets to learn that KT has come in the wedding function. Rati plans to make Preeti her all-time maid by taking her home. Rati knows that talking sweetly to Preeti will do the needful. Preeti finds Tarun in danger. She breaks her silence to save him. Tarun learns about her fake speech-impairment. He calls her sacrifice a big drama. Preeti gets too hurt when he shows no respect for his mother. She just wants him to be kind and respectful towards her.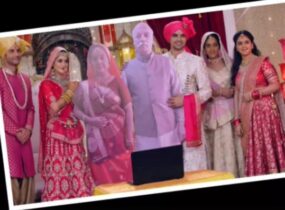 Preeti works hard to make his marriage a grand one, with limited guests due to the pandemic situation. Preeti makes sure to keep everyone's heart and wish. She also involves her in-laws in the function by using her smartness. Preeti gets praised by all, except Tarun, who blames her for ruining his childhood by her fake muteness. Preeti fails to explain her son. Rati steals the credit for Preeti's wedding planning work. Preeti doesn't mind, since she wants both Tarun and Rati to prosper in their career. Preeti meets Rati's guest KT, a film celebrity. Preeti doesn't know him since he is from the Rajasthan film industry. He thinks she is his big fan, who is just speechless to see him. Preeti and KT start bonding. KT appears jolly all the time and advises her to smile.
Our Take: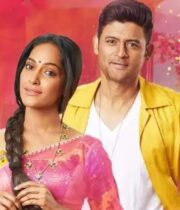 The content is fresh and relatable. Strong characterizations of Preeti and KT makes the script a powerful one. KT holds a past baggage, while Preeti focuses on her future. The audience will relate to Preeti's character, since she is a perfect mother, who keeps patience at times even when she knows her child is wrong and also shows her strength to fight for her esteem to teach a lesson to her child. Preeti's tolerance becomes her strength. The story around Preeti and KT working together for Shaadi Mubarak brings a sweet romantic tale. Their chemistry is something worth watching in every scene they share. The show offers a fresh pairing of the leads. Rajshree Thakur and Manav Gohil look fresh and appealing, best suited for their roles. They both are great actors, and their first time pairing works a lot for the show.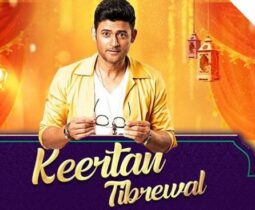 Preeti's struggle to create her own identity takes the story ahead. Saas-Bahu drama between Preeti and Rati can be expected, but least. The concept touches heart by the emotional scenes. Preeti's daughter does her duty by taking a stand for her when Preeti's son sides away. Coming to cast, Rajeshwari Sachdev as Kusum is an eye-catcher since the very first episode. She adds the fun elements with her brilliant performance. Rajshree is much natural as Preeti. Manav looks much charming and stylish as KT. Preeti and KT's slow and steady romance is the USP of the show. Beautiful sets, costumes and visuals add up as bonus.
Overall:
A good and clean family drama. Rajshree has chosen the right script to return to the small screen. Manav fills the surprising element in every episode. Give it a watch for Rajshree and Manav.
Our Rating:
4 out of 5
Feel free to post your reviews in comments below. All off-topic comments will be deleted.