Samaina FF : Yeh jawaani hai deewani Introduction
The story is very much different from show tracing the lives of youngsters and their difficulties facing in today's world like social networking, ragging, bullying and things related to them. I have added some new characters here from one of my favorite show Paravarish 2 if anybody watched it before. Basically the plot revolves around this all teenagers who step up into real world during college and face new challenges. Amidst new relations form friendship and love grows.
So here are small intro for their and families will be introduced little later in updates
Location : Mostly all of them are from different places but will meet soon on same college.
Characters
Sameer Maheshwari : Hailing from very rich family Raised by nanaji with good values and upbringing. He is still pampered a lot by his parents with the privilege of only one child in whole family. Resides in Delhi with his family
Munna : Best friend of Sameer and Pandit. He loves to chill and carries great sense of humor whole time making fun environment
Pandit : Similar to Munna, he is another part of Sameer's life and can do anything for them. His ambition is most likely adventure and hanging out
Naina Agarwal : Shy, introvert who is very studios with dream of becoming a big writer. Her only ambition is to achieves something before settling down in future. Raised by her chachaji and chachi after her father's death (No Rakesh, Tai or Taaaji). Resides in Ahmedabad
Preeti Agarwal : Beauty with brains who carries spark with her. She is no arrogant or jealous to anybody and becomes shield to Naina at times. Least interested in studies
Rest of all are same Swati, Kamya, Hema, Rohan Arjun, Shefali and Vishaka
New characters
Joginder (Jogi) Khurana : Full of life, prankster like Munna Pandit who is on fun mode every time. Huge crush on Ria from beginning
Jassi Khurana : Shy and introvert from outside but is very strong to deal with challenges. Beloved daughter of her father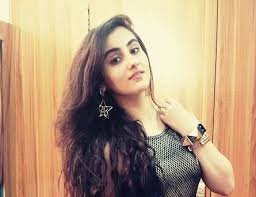 Riya gupta : Stylish and queen bee from school days. She loves her freedom way too much and is not able to cope if somebody tries to stop her. This comes as clash between her and her mom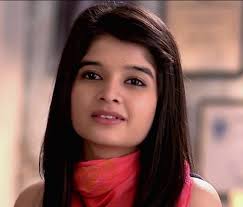 Aditya Kapoor : From rich family. He is cool dude from school days but sometimes considered as bad boy due to his arrogance sometimes.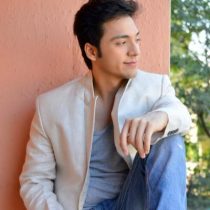 Rahul : Outspoken guy who also loves Jassi silently. He is fun loving at the same time
Couples of this story
Sameer Naina
Munna Swati
Adi Jassi
Jogi Ria
Hema Rahul
Here is the tuff competition for me right now. I am still in dilemma with this four and I want to leave this on readers as story goes forward
Rohan-Preeti-Pandit-Kamya
Teaser
"Yes yes, Chachiji, chachu, Preeti, Arjun bhai, I came first again" sweet voice echoes in whole house with papers in hand
Bela : what happened dear, why are you shouting
Naina : I came first again in school and now you just see how any college reject my admission
"Thats such great news, I will distribute sweets in whole colony today dear" Bela gets happy