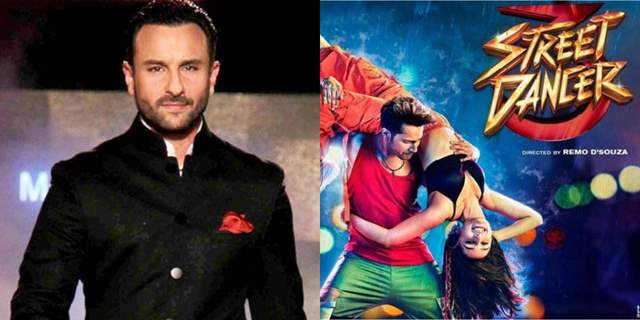 Saif Ali Khan and cast of Street Dancer 3 to enthrall the audience this week in Bigg Boss 13

Warning: A non-numeric value encountered in /home/ftpusers/tellyu/public_html/wp-content/themes/publisher/includes/func-review-rating.php on line 212

Warning: A non-numeric value encountered in /home/ftpusers/tellyu/public_html/wp-content/themes/publisher/includes/func-review-rating.php on line 213

This season of Bigg Boss 13 has been quiet interesting for the viewers. It's not just that the housemates are interesting, it's the way the show is moving forward all together, how the housemates behave, and what a wave of fandom this season has created is making all the difference.
With many new twists and tadkas this season, it got an extension too to entertain the viewers a little more. As we know weekend kas vaar episodes have special guests in them where in they enter the house and sometime school the housemates really good.
In the upcoming episodes, we will witness, nawab of Bollywood, Saif Ali Khan who will promote his upcoming movie Jawani Janeman. Apart from Saif, we hear the cast of Street Dancer 3D cast will be making an appearance too. They will be joined by the star cast of Colors upcoming show Naati Pinky Ki Lambi Love Story.
Looks like this weekend will be a lot more fun for the fans and the housemates.

Warning: A non-numeric value encountered in /home/ftpusers/tellyu/public_html/wp-content/themes/publisher/includes/func-review-rating.php on line 212

Warning: A non-numeric value encountered in /home/ftpusers/tellyu/public_html/wp-content/themes/publisher/includes/func-review-rating.php on line 213