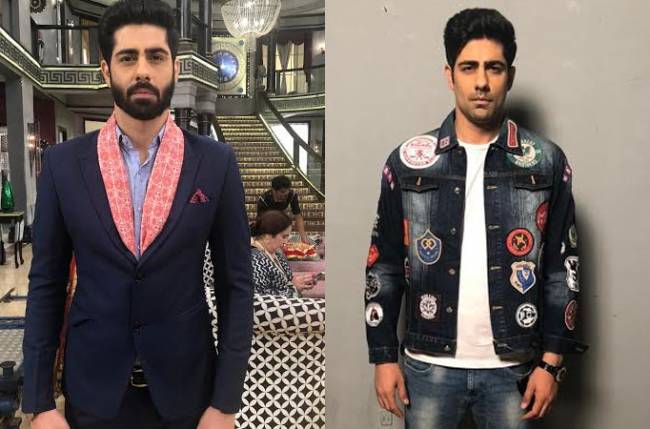 Rrahul Sudhir talks about his role as Vihaan in Ishq Mein Marjawan 2
Rrahul Sudhir shot to fame with his role of an angry young man as Vansh Rai Singhania in Colors' show Ishq Mein Marjawan. The show recently show a teeth clenching twist and Vansh bade adieu to the show. A new surprise as Vihaan was in story. He is a look a like of Vansh and is supposed to take the story forward.
For the role of Vihaan, Rrahul has got rid of his  stylish and classy beard that he adorned. With the trademark style of Vansh gone, Vihaan who is again played by Rrahul Sudhir is seen in a very different style altogether.
Talking to Rrahul , a leading entertainment portal asked him about this big change in the show and he states, "In Entertainment and showbiz, it is not very easy to shed images. Nobody wants to shed an image when things are going the right way. But I think that is where the challenge lies. The risk is taken in killing the likeable character, and introducing somebody else in his place. Now the whole responsibility lies on me and the makers to make the other guy interesting."
"It is a high-pressure situation we all work in and of course, it was tough shedding the image of Vansh Rai Singhania. Let's see how things shape up now," says Rrahul.
Talking about the new character Vihaan, Rrahul avers, "Vihaan is basically a hacker. His only aim is to mint money, to con people. He has the skills to enter people's lives and know them inside out. I like the new look. It is very comfortable, casual. It is suave and new-age when compared to Vansh who was always in suits."
On the challenges that lie ahead of him, Rrahul is quick to say, "There are two challenges basically. The first challenge is not to be like Vansh. I have been playing Vansh for quite sometime now. Now to be the total opposite of what Vansh was is tough. This guy has a comparatively shriller voice, and is casual in his talk. The second challenge is to make Vihaan interesting. Vansh had a mysterious aura around him. With Vihaan being casual, the challenge lies in making him interesting."
Ask him about the USP of Vihaan, and the actor quips, "I don't think this is the right time to reveal the USP of Vihaan. His USP is the fact that he knows a lot of people inside out. That's going to be a game-changer for many people."
On the big question of whether Rrahul misses his beard now, he exclaims, "If you ask me, I would rather hide my face with a mask, wear a cap on my head and not show my face to anybody. I am not the kind of person who is very comfortable with my face, whichever way it maybe, clean-shaved or with a beard. Having said this, it is hassle-free without a beard. I really do not have a favourite; I will rather shrink in a blanket."
"The new twist of Vansh being dead, and Vihaan figuring out that he looks like Vansh will lead to interesting prospects in the story. His manipulative nature will come to fore now."
On his expectations regarding the new twist, he avers, "I really do not put forth any benchmark. If it works, it is great."