RoshAn Horror Ff: Deewana Jinn (part 3)
She laid on the bed and he covered her with the duvet and she closed her eyes. He switched off the light and went outside eyeing her. He walked away from her room and went to his room throwing himself on the bed and moved his pillow from it's place to reveal Roshni's photo under it. He picked the photo and kept the pillow back on it's place. He laid on his back and kept looking at her photo. "Tumhe pata toh hoga, ke mere dil mein Kya hai, Chalo keh hi deta hoon, kabhi nahi jo kaha hai, tum he mere har pal mein, tum aaj mein tum Kal mein, hey shona, hey shona," he sung in an attractive voice and then turned on his elbow keeping the photo near him on the bed.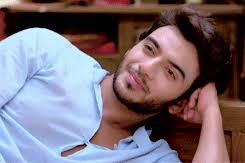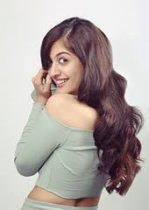 " Ye laal ishq, ye malaal ishq, Ye aib ishq, ye bair ishq, Ishq-ishq, ishq-ishq, Mera naam ishq. Tera naam ishq, tu mera ishq, main tera ishq, dhuaan ishq, raakh ishq, bemisaal Ishq, tere pass ishq, mere pass ishq, andha ishq, beqaraar Ishq, bepanaah ishq, na hoga khatam kabhi mera ishq, or na honay doonga khatam kabhi tera ishq," he said to himself eyeing Roshni's photo.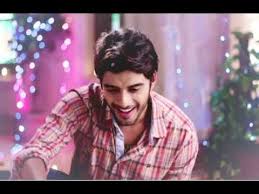 *************SPLIT************** 
Roshni woke up after two hours and found herself very tired and had a body pain as if some heavy weight was on her the whole time she was sleeping. "What's this kind of feeling?" She said to herself and stood up from the bed and switched on the light. To her shock, the side of the bed beside her side was all messed up as if someone else was also sleeping beside her. She held her head and moved backwards pressing her back hard against the closed and locked door. She leaned her head backwards in stress.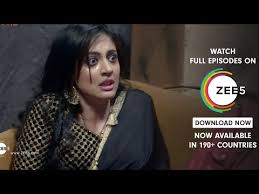 The door knocked and she startled and moved away from the door. She opened the door and it was Aman. She moved back to let him inside. He closed the door behind him without turning his gaze from her. "Khan baba?" She said admonished and he placed his finger on her lips and they had an eyelock. Before she could think about anything, he held her arms and pinned her to the door behind him. "Khan baba? What are you doing?" She asked. "I love you, it was love at first sight, you're my first and last love," he said huskily.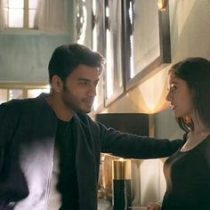 She lowered her eyelids and he held her chin and made her look up. "Garmi-e-hasratein nakaam se jal jaatay hain, hum chiraagon ki tarha shaam se jal jaatay hain, Shama jis aag mein jalti hai numaish ke liye, hum ussi aag mein gumnaam se jal jaatay hain, Jab bhi aata hai tera naam mere naam ke saath, jaane kyun log mere naam se jal jaatay hain," he said huskily and she tried to move out of his grip but he cupped her face and then smiled. "Pyaar sirf mujhko hi nahi tha humesha se, pyaar to tumko bhi tha."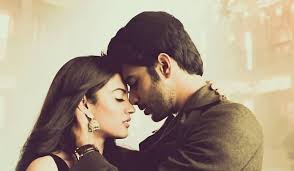 He said and moved away from her and went towards her pillow and moved it revealing his own photo and showed it to her. She widened her eyes and played with her fingers. "I… I…," She stammered and he smiled mischievously. "What explanation can you give me for this? Oh, you might say it's planted by me and this is a childish prank by me, no?" He asked teasing her. She shook her head. "It was kept by me only," she said and he stood up. "Hmm, but why?" He asked. "Because I.. I.. I had this attraction by you since long, maybe it's a crush, it's like having butterflies in stomach," she said.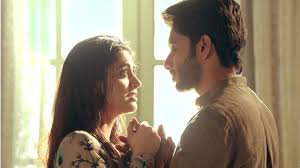 "Neither it's attraction, nor it's a crush, it's love," he said. "Maybe yes, maybe no," she said and closed her eyes as he began to come closer. "Saare jahan ka dard samet kar, jab qudrat se kuchh na ban saka, toh usne tumhari ye do aankhein bana di," he said and she moved away opening her eyes as he was really close to her. Without realizing, their lips met and they shared a long kiss. They laid on the bed with Aman on top of her. Their lips never separated. They flipped and now Roshni's head rested on his chest. Aman's eyes changed, the white part of his eyes had disappeared and now his eyes were pitch black.