Rishten yeh banae hai pyaar ki rang mein- chapter-43

Warning: A non-numeric value encountered in /home/ftpusers/tellyu/public_html/wp-content/themes/publisher/includes/func-review-rating.php on line 212

Warning: A non-numeric value encountered in /home/ftpusers/tellyu/public_html/wp-content/themes/publisher/includes/func-review-rating.php on line 213

GOENKA MANSION..
Twinkle was ready with her luggage to do. Pakhi and Anshuman accomoanied her to airport all the whike she was gloomy..
RATHORE MANSION..
Yuvi was gloomy and sad he was thinking about going to meet Twinkle once again.. but he was stopped by his ego.. And after a few minutes his ego had to fail and he took his car keys and went to meet her..
ABHI & GEETHU'S ROOM..
Geethu was talking on her phone and on the otherside it was Maya
Maya : Don't get late.. i have lot to purchase and after weďding we also couldn't spend time with eachother
Geethu : Don't worry.. i will be at time.. i want you to not get late..
She cuts the phone and sees abhi who was working at his laptop.. Abhi looks at her as he was inquering her  .
Geethu : Maya.. she wanted me to help her to choose dresses as they are going for honeymoon
Abhi : I didn't ask you anything..
Geethu : I thought that.. i should tell you..
Abhi : If youa re going.. go to Crystal mall.. actually i have a meeting there so if you both have any difficulties i can reach there easily
Geethu : Um.. so much care for a sister
Abhi : I don't only care for my sister
Geethu looks at him..
Abhi : I meant i care for my family..
Geethu : Its getting late.. i think you should sleep
Abhi : I have some works.. you sleep
Geethu : Good night!!
LUCKY'S ROOM..
Lucky was also in his room talking to Ragini on phone..
Lucky : So tell me ragini… what are your plans about weekend..
Ragini : I haven't planned anything..  because i had to plan bhai and bhabhi's honeymoon..
Lucky : Oh.. here i think both of them are not intrested in that… they both feels shy even to stay near echother..
Ragini : Can you talk about us..
Lucky : Us..  what is there about us..
Ragini : Stop your bad joke.. sometimes i feel that you are a bad joker and you don't love me at all..
Lucky : I love ..
She cuts the call..
Lucky : Mad girl…
AIRPORT..
Pakhi , Anshuman and Twinkle reach airport. Pakhi gets emotional as she is leaving for 2 years. Twinkle hugs her …
Twinkle : I thought mom will create a scene.. but here its .. my di.. i thought you were strong
Pakhi : I am strong.. you   stupid
Twinkle : i will miss you di..
Anshuman : Good luck champ.. comeback as a topper
They share a hugg to..
Twinkle takes her luggage and walks   she continuously looks backward as she was expecting someone..
Yuvi comes running through the airport..
Twinkle sees him.. Yuvi sees her too..
but for not long as tge security gaurds takes him aside..
RATHORE MANSION..
Yuvi enters the mansion and finds lucky waiting for him..
Lucky : Where did you go.. at this time of night..
Yuvi : I just went for a walk..
Lucky : Sit.  yuvi..
He sits..
Lucky : Now explain..
Yuvi says all those happnend.. and he was getting a bit emotional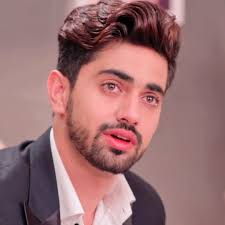 lucky was also hearing it with full intrest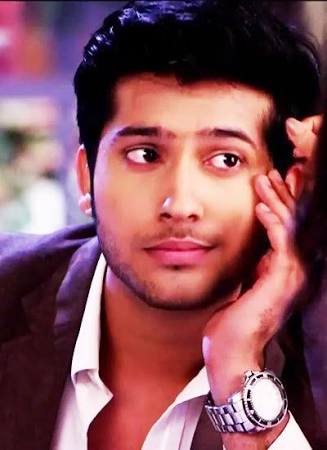 Yuvi : Why are you staring like that
Lucky : You idiot.. you fool do you think i will congratulate you.. you should apologize to her..
Yuvi : I did.. i mean i went there to apologize to her.. but till then she left..
Naira : Then you should go there..
Lucky & Yuvi turns to see Naira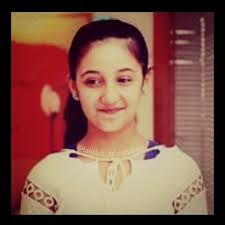 lucky : Why are you here at this time..
Naira : Thankgod i was awake … unless i shouldn't have realised why brother is in love..
Yuvi : Don't telk it to anyone..
Naira : Promise..
MEHROTRA MANSION..
Maya : I am so excited about the trip and i have called geethu to helo me in shopping
Arjun : I wish they both also get sometime to spend together.. then it will be good..
Maya : Don't worry i have found a solution for that…
Arjun hugs maya…

Warning: A non-numeric value encountered in /home/ftpusers/tellyu/public_html/wp-content/themes/publisher/includes/func-review-rating.php on line 212

Warning: A non-numeric value encountered in /home/ftpusers/tellyu/public_html/wp-content/themes/publisher/includes/func-review-rating.php on line 213