Riansh OS #Bad habit V/S sweetheart by aisha08
Hello everyone i m back i m not well guys so couldn't update the epi bt still i wanted to give u something so i gave this as my brain cells are dead and no mood to write episode
My dear frnd naira_u_singh told me to tell u guys that she won't be able to work on her TFR due to her schl work bt will post an OS
I wanna share  something with u guys today my dearest frnd nadini send me req on insta with name @rrahulsudhirholic bt when i read that from notification it was showing @rrahulsudhir started following u and i just got a heart attack in kidney of happiness bt when i saw that it was a fan page mere dil le arman aansuo me behen gye😂😂
Ok no more bakwas
So this OS is from vansh's point of view
Here i go
When we have something we don't value it bt when we lost it we crave for it.
Everyone has some bad habit..i too have yes..i vansh raisinghania has a bad habit of being angry (it is indeed a very bad habit guys)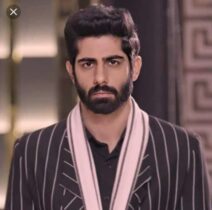 Me jaan de skta hu pr gussa krna nhi chhod skta and guess at the end mene apni jaan dedi..or gussa Apne aap chla gya..
U will get to know soon guys
I m so angry right now and then a sudden feeling pierced my heart and i lost in my own world thinking about my sweetheart
Flashback starts
I m doing my work and suddenly two hands land on chest from backside and i know the owner
Me – riddhima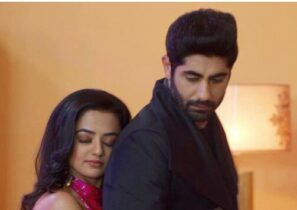 Riddhima – have some mercy on your wife vansh…
Me (winking) – i don't do mercy on bed and u know that sweetheart😉
Riddhima – shameless man!!!
She is my sweetheart riddhima my wife my everything we married 3 years ago
We are living a happy married life.
We are just perfect for each other
Me – so how is my baby doing
(I asked caressing her baby bump)
Riddhima (pouting) – no one loves me here you love only your princess
i kissed on her cheeks and then stomach
Me – i love u sweetheart
Riddhima – i love u too vansh
Suddenly my phone rang
And my anger went on its peak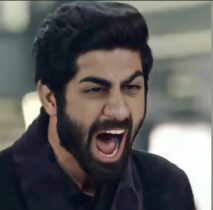 I started throwing things everywhere and shouted like a manic
Riddhima – what happened vansh stop this don't hurt yourself
Bt i didn't listen her i kept shouting and throwing things
Me – i lost the blo*dy deal damn it..
Riddhima – calm down vansh plz..
And she came near me and tried to hug me
Bt i am so lost in my anger that i jerk her pinned her to the wall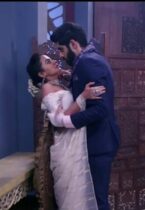 And hold her arms tightly
Me (angry) – just leave me alone..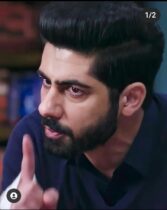 And that's it.. she stood motionless there having tears in her eyes
And my anger vanished
And i started crying
Me (crying) – i m sry sweetheart i hurt u..
I was blind in anger sry
Riddhima (cupping my face) – its ok vansh plz don't hurt yourself
And we kissed each other
We sat on bed hugging each other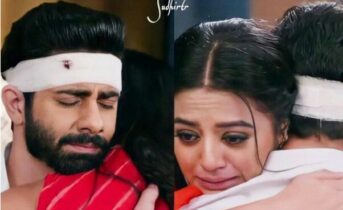 Riddhima – why don't u leave this habit vansh this is bad habit your anger will lead to destruction one day
Me – tumhe kya lgta hai mene koshish nhi ki pr jb. Bhi koshish ki haar gya or meri aadat or bdhti gyi i m sry Sweetheart
Riddhima – jis din tum apna kuch kimti kho doge na vansh us din tumhari ye adat bhi chhut jayegi
(The day u will lost something precious this habit will vanish too)
Me – don't leave me sweetheart
And we again hugged each other
2 months passed and its last month of her pregnancy and soon my princess will come
In this months my relationship with riddhima got more strong we love each other more now
I just bear all her mood swings
And trust me they are worst
Sometimes i complained her and she told me
The day u will get pregnent u will realise
Like seriously she is just dumbo..😉
Sometimes she used to cry in my arms for hours for no reason
And sometimes just keep eating like an elephant
Sometimes she become so horny that i lost my stamina bt she is still fully charged uff that nights!!!🙈
And sometimes she just kicked me out of bed and then beat me for no reason and eneded up crying
Uff my cry baby
Bt still i love her..
Although my bad habit anger over powered me sometime bt she managed to bring his hubby vansh back
And yeah i am just checking my wardrobe and i found a report
And it give me the worst shock ever
I lost my control and i stormed towards riddhima angrily
Me (anger) – riddhimma!!!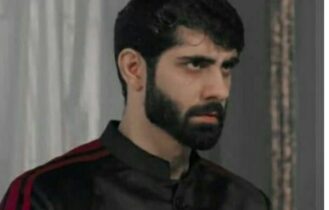 Riddhima (scared) – what Happened vansh is everything ok
Me (anger) – r u ok
Riddima (gulping her saliva) – yes vansh i m ok
Me (showing her report) – bt this seems to be something else
Why u lied me your pregnancy has so many complications and u can even lost ur life
Riddhima (cupping my face) – sry vansh bt u were so excited so i thought to hide this bt don't worry until and unless u r with me nothing will happen to me and our baby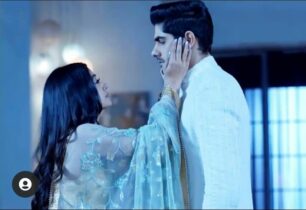 Vansh (top of the voice) – u thought wow…!! What if something happen to u.. Where will i go..
U know i don't wanna talk to u..
I m.going
Riddhima (crying and trying to stop me) – plz vansh don't go..i m sry vansh plz..
And without paying heed to her i left
I drink and drink more untill i lost my senses my phone continue to be ring bt i am not in my senses
Bt in morning i went to my home in half senses
And my life is up side down now
There are no traces of my sweetheart bt there is a letter
I started reading it
My dearest hubby i m having labour pain and i tried to call u so many times bt in vain
I m going to hospital vansh When u come and find our princess just tell her that i love her so much becoz i don't know whether i will be there to tell her or not but vansh plz never ever blame yourself no one is at fault its just destiny hubby and remember i told u once the day u will lost something precious your bad habit will Also vanish i m not going alone vansh i m taking your habit with me..now plz don't get angry on my princess she needs u u will be his father and mother too
I know i m saying this for no reason bt my condition is worst vansh may be i won't see tomorrow's sun
Plz remember your sweetheart loves u alot
Your wifey
And thuddd i collapsed on the floor crying
I somehow got courage and rushed to hospital
When i reached there
The doctor hand over me my princess
The moment i took her in my arms my all sorrow vanish she resemble her mother perfectly i kissed her
And she hold my hand with her little fingers
And then suddenly a thought strike me and i asked doctor
Me – where is my wife is she ok
Doc – when she came here her condition was worst i m sry mr.vansh bt we couldn't able to save her. She died after delivering your baby girl
And shouted on top of my voice
Riddhimaa!!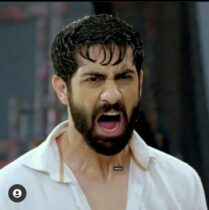 Flashback ends
Riva – papa papa
Me – i shrugged my thoughts and took back my hand which i raised to slap her in anger
Riva (puppy eyes) – will u slap me papa are u angry on me..
And i smiled with tears in my eyes
And hugged her immediately
Me – no sweetheart papa will never get angry on u
Riva – i love u papa
Me (kissing her) – i love u too sweetheart
And i remember the words of riddhima which she came in my dream and said
"My sickness didn't kill me vansh bt your bad habit did"
And smiled at her picture hanging on wall with garlands
I told u na guys mene apni jaan dedi apni sweetheart dedi or gussa apne aap chla gya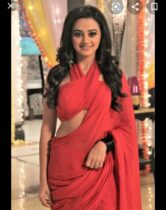 The end
I hope u all understand the emotions i was trying to show
Author's POv
Not everyone get the 2nd chance in their life if u want to leave some bad habit do it now may be u won't even get time to regret
The day we lost something its value increases it is a universal truth no one can do anything for this
So done for today guys