Pyaar ko hona hi tha: twinj episode10

Warning: A non-numeric value encountered in /mnt/nfs/home/ftpusers/tellyu/public_html/wp-content/themes/publisher/includes/func-review-rating.php on line 212

Warning: A non-numeric value encountered in /mnt/nfs/home/ftpusers/tellyu/public_html/wp-content/themes/publisher/includes/func-review-rating.php on line 213

???????????????????????????????
Episode:10.
Started.. 
From Bali. ???????????
They all friends arrived bali at mid night take went to resort and depart to their rooms.They all were very much tired so they sleep immediately. 
Next day twinkle wake up and get up and went towards windows and open the curtains see she is around sea feels so amazing she wearing wester short and T-shirt off shoulder she went in balcony and open her arms feels the breeze smiling like anything.While Kunj sleep get disturbed sea waves making loud music.He opened his eyes & searched for twinkle.he saw twinkle standing near window enjoying breeze..he goes & back hugged her….
Kunj. kya bat h wifey seems u r enjoying the atmosphere..
Twinkle:yaa kunj this is so soothing na….& romantic also baby.twinkle shy.he kissed on her shoulders..
Kunj:wese twinkle u looking hot .feeling like to eat u.
twinkle:acha..first go freshen up…i m hungry…..
Kunj:hoo lets go Than both went in room twinkle went in washroom and taking bath while Kunj see whiskey wow  great he take out the bottle from small freezer and opened it and started drinking just than twinkle come out of the washroom as soon as Kunj heard her footsteps and get shocked he is gone.now and hide bottle behind his back and look at her and giving her shocked look. 
Twinkle:what happened? she is in her bath room which till her thighs..why you giving me this look haa. 
Kunj:nothing baby.Twinkle smell something is fishy. She looking here and there just than her eyes went on mirror and see whiskey bottle in Kunj hands which he hiding behind his back and get shocked she didn't said anything.
Twinkle:acha baby she went near him and giving him innocent smile.. I caught you twinkle take out bottle from his hands and see him.You hiding this haa. Kunj closed his eyes. Kunjj what is this without brushing your teeth's you drinking such a shameless haa.He bite his tongue and give her helpless look. 
Kunj:sorry..?. 
Twinkle:what sorry haa I mean you are a very big alcoholic ??.
Kunj:hmm now we are in Bali so here
people drinking this as a ??place of water.Twinkle give him slap playfully.
Kunj look at her head to toe and see her get mesmerised.Wow you looking so hot baby.Her wet hairs making her more s*xy.He pulled her closer to himself and rubbing his nose on her neck. Twinkle shivered. 
Twinkle:Kunj go and take bath.Please everyone must be waiting for her. 
Kunj:Hatt moment breaker. ???. Kunj moved his finger on her cleavage she push him. 
Twinkle:gooo she went towards mirror. While Kunj went in washroom.Soon twinkle get ready Kunj come out even he too.Kunj wear shorts with shirt.While twinkle too. Chale. 
Kunj:haa Both hold each other's hands and went down.Others three couples sitting and waiting for them.They went towards them they all looking s*xy.Kunj sits beside yuvi. 
Asha:so late haa??
Kunj: haa you are early raiser as if???. Yuvi and Kunj hifi.. 
Twinkle:lets Oder breakfast?? 
Maya:yeah.They give Oder to breakfast soon their breakfast comes they all having their breakfast and enjoying more due to this atmosphere. 
Rishi:Kunj place and this resort is too best. 
Naman:haa yaar. 
Kunj: abey oyye I'm not like you both always checking h budget huhu. 
Naman:bhai everyone not like you na  billionaire ???. 
Rishi: haa Kunj. 
Maya:they both is too smart they can only spend money on alcohols??. 
Kunj:haa so true. 
Twinkle:look who's talking haa.who didn't brushed and like a shameless man he drinking whiskey. 
Yuvi:hoo that's Kunj favourite ??. 
Maya:chiii. 
Kunj:stop calling me this I Told you this. Just than someone see Kunj and stop and went toward them. 
Man: Arey you here all get confused??
Rishi: what??
Man:are you Kunj Sarna?? 
Kunj:haa I'm Kunj Sarna how you know my name?? I didn't recognise you.
Man:mr sarna is Co partner of this resort you reflected like him that's why. 
Kunj:hoo.. 
Man: are you his son,,??na m I right. 
Kunj:with heavy heart in cold voice sorry I didn't.You talking about some other. 
Man: but. Than he leave it and went from there. Kunj hold his head and get up. 
Kunj:lets go we aren't coming to sits maya understands.They all get up and went toward beach and walking hand to hand with their partners and walking near beach shore. Making their feet's wet under wet sand. 
Twinkle:thanks for this Kunj. 
Kunj:no more thanks baby. By the way looking killer.??. 
Twinkle:have Some shame.. 
Kunj: acha I planned something for her at night.
Twinkle: whatever I'm gonna she hold Mahi hand both running and laughing while Kunj making their videos Than Kunj sit down on sand and making sand house it's so beautiful they all come after take a long round of whole resort. They see and stop and who making sand house like a small boy they all chucked. 
Mahi:aww Kunj it's so nice. Kunj see them. 
Kunj:you all comeback he get up and stand and clean his hands. Just than due to water waves breaks down Kunj house and he laughing just than he remembered something and went in flashback. 
One day Kunj too making house like this his father come and see him. They both make a house and Kunj get so happy within no second due to water waves house dismiss.. 
Man: Arey I told you na this. 
Kunj: huhu papa see this we make after so much time. 
Man:so what my baby we'll make again he didn't smile get sad man think something he act like he falls which make Kunj laughs out flashback end and started laughing presently all get confused. 
Kunj:ale you falls down haha.
Asha:what happened to him. 
Maya:haa Kunj come in sense and look at them. 
Kunj:nothing remember something funny that's why.. 
Twinkle: hoo now what let's do something. 
Kunj:yeah play volleyball what's say.
Yuvi:great.Than we will go outside. They all went backside of resort and see many of people's playing volleyball and girls were in bikini and Kunj wear his shades others well while wives eyes just on their husbands. They all went and started playing volleyball and they all having fun and laughing like anything fully get drenched in sweat went towards table and lay down on beach lounge chair and Oder drink for them while girls just Oder mocktails while boys their nonsense alcohol four of them started fighting for drink and girls watching them while Kunj running holding two bottles while Rishi behind him.They reached near beach holding each other's hands and taking sip of alcohol. 
Yuvi:maza aaraha hai guys. 
Rishi: haa Arey this vacation needed 
Naman:haa after last vacation we didn't went anywhere. 
Kunj: that's why I bring you all kabab me haddi..???. Rishi and Naman or yuvi push him he falls down and he push them with his legs and they too lay down beside him. And laughing like
Mad's
Naman: Kunj why you deny you don't know any sarna??
Kunj:so what I'll say haa I said right I don't know any sarna.I cut his name from my list since childhood that you all know.
Rishi:still Kunj he is your dad maya Ka I understand and why you leave his house.
Kunj:what do you mean by this you all know the reasons.I can't take breath there. 
Naman:still Kunj you have best luxuries life here you working.
Kunj:whatever I m today because of my own self I don't need my father so called fame and power he never loved us and he have his so called family.And I'm happy there I can't take breath now after I got twinkle I get reason to breath and wanted to live my life with her.
Yuvi:true guys uncle toh don't care about anyone apart from them.Didn't you see our nani who too request him but he just behind her.
Kunj:huhu calling him papa feels so bad he never deserve this Arey I understand I never listen him what maya didi did haa. Leave guys let's enjoy. 
Naman: haan.
Kunj: here I we have one place let's go there.Best of Ubud Tour with Jungle Swing let's go there. 
Yuvi:haa.They call their wives and they sits in car and left for jungle swing tour. Soon they reached there feels so good everywhere just greenery.. 
Twinkle:I'll go first.Twinkle sits on swing and a man push her swing she went so highly she laughing out captured her smile in his camera she enjoyed so much. 
Kunj:in his mind I'll become best husband never become like that man.. 
see my love she is so happy..??. 
Like this they all sits and take the tour of swing and all enjoyed completely than boys make site their wives between their legs than they take ride together. 
Twinkle:wow Kunj.He kissed on her cheeks from back. After this they all girls get tired twinkle sit down Kunj now I can't walk baby..?
Kunj: okay. He lifts her on his back she lock her arms around Kunj neck and warped her both legs around his waist and rest her head on Kunj back. Mahi see them. 
Mahi:see our love birds aww?( tere hone laga hoon song play in bg..)
Yuvi:I can too do this come.They lift them too.Walking and feeling so good. Nothing is best than this.After at night they went back to resort they get hell tired whole day they enjoyed lot. Just get freshen up twinkle Oder coffee and snacks for them Kunj come out of the washroom twinkle waiting for him they both sits in balcony and taking sip of coffee adoring this beautiful sunset view.
Twinkle: I enjoy lot today Kunj. Just than Kunj get call from Anjali he connect video call and.. hi dii. 
Anjali: di bhabhi without us only went
Bali haa Kunj this isn't fair.. 
Kunj: sorry di everything happened at last moment even we didn't get time to think. 
Anjali: it's okay we all so happy finally you went on your honeymoon after so many months later. Bebe come twinkle composed herself. 
Bebe:see my nuhu looking so beautiful are you enjoying??
Kunj: Lot Bebe even you too come bali. Next time we all family members come.
Twinkle: Haa Bebe. 
Bebe:you both just stay happy we wAnt this only and haan now come back with a good news we want little baby in our family twinkle and Kunj listen and look each other's she feels shy and look at down. 
Kunj:Kya Bebe aap bhi I think you should demand this to maya di??. We are younger let us enjoy na. 
Bebe: see Usha and monu what he saying it you just give us one baby we will hand our grand kid you both husband and wife enjoy your life ??. We'll not disturb you.. 
Anjali: hehe. 
Twinkle:Kya di aap aur Bebe.
Bebe: I don't know anything what I told you just fulfilled my demand Kya pata before seeing my Kunj kids I'll went to god haa.
Kunj:bas meri sentimental Bebe ?. Don't worry I'll fulfilled your this wish too soon winked at Bebe and they all laughs out while twinkle blushed get shy soon they cut the call twinkle look at Kunj. 
Twinkle: shameless haa. 
Kunj:what shameless ab Bebe want na so what can I do. What did you think about It.
Twinkle:nothing samje.. she about to go Kunj hold her hand pulled her to himself and made her sit on his lap. 
Kunj:Kya nothing now you can't escape from me get ready tonight ??. 
Twinkle:let tonight come then we'll see now leave me. 
Kunj: sit here in home you don't have time for me here also 
Twinkle:acha jii??. She sit fully on his lap.And their face is just inch apart their nose hitting with each other's both caring naughty smile on their face. Twinkle caress Kunj face you know Kunj I just your smile never fade away from your face I just love this when I see you happy feels like I have whole in my arms you just stay like this only. 
Kunj:you are with me na I'll always be happy. ?.Joint their foreheads.They both sitting like this feeling good in each other's embrace. 
Other side in [email protected]
Jhanvi sitting and doing something just than a lady come who wearing wester clothes and giving Tashan she went near janvi..( her name is Nandini)
Nandini: hehe janvi what are you doing janvi look at her. 
Jhanvi: it's non of your business Nandini. 
Nandini:don't forget it this my house she twirling the keys of house. 
Jhanvi: acha this is your house haa she get up and look at Nandini with anger eyes. You don't dare to forget this Nandini this is my house get it.You leaving in dream world. What My son  calling you.You are just a whore of my husband nothing else get it. Today you live this life because of me because I didn't doing anything or else I'll throw you out of this house juster in a second get it show her finger. 
Nandini: laughs like a devil whatever janvi but fact you can't change where I'm today and you. 
Jhanvi:acha with sad voice you know what Nandini jo aurat dusro Ka ghar ujati hai unka ghar kabhi nahi basta hai. 
Whatever you did with me and my kids god will take back from you.
Nandini:lets see baby.Me and tej going to in some party have your dinner my poor janvi di ??. 
Jhanvi:acha.you don't need to worried about me. Just than there tej come. 
Tej:what happened guys. 
Nandini:nothing darling just telling janvi have your dinner we are going out that's why.Tej look at janvi. 
Tej:hoo.Janvi please my clothes. He went in washroom while janvi went towards wardrobe and take out tej clothes to see this Nandini get burned that janvi can see. 
Jhanvi: Kya Nandini you entered in my house and staying here but never can't take my place in tej life remember I'm his wife with full respect not like who is whore of someone husband. 
Nandini: you b*t*h. 
Jhanvi: calm down. 
Nandini: don't forget janvi how I throw your kids from here.l didn't think twice to throw you from here.

Jhanvi: my kids went itself you don't have this much ability to throw them. Good they went from here at least enjoy their life. Think about your kids leave about my kids they had mother and father not likes yours jinak Baap ka batA hai na Kishi aur cheez Ka.Nandini fully get angry she went from there. Just than tej come out of the washroom and see janvi. 
Tej:are you lost somewhere??
Jhanvi:why you care about this tej take your clothes I take out bye. 
Tej: what??
Jhanvi:you will get late..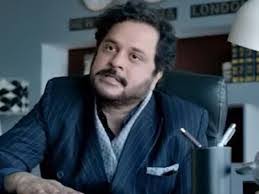 Tej: did they pick up your call haa??
Jhanvi:why you calling them tej now haa didn't think once before throwing them about your life tej with tears eyes.let them stay wherever they are mare ya jiye tumhe Kya tej. 
Tej; don't forget they are my kids. Just than someone's voice is coming. 
Jhanvi: if they are your kids than tej you wouldn't do this with them lo your kids come back. Whom you love even they too love you mere bacho Ka Kya hai tej. JAB ME HI TUMHARI BIWI NAHI BAN PAI TOH WO KESHE TUMHARE BACHE HONGE WHOM YOU GIVE ALL RIGHTS AND I UNDERSTAND TEJ YOU NEVER LOVE ME FINE WHAT BETRAYED YOU GIVE ME ITS OKAY BUT WHAT GIVES ME MORE PAIN TEJ IS YOU NEVER THINK ABOUT MY KIDS LEAVE US AND IN THAT CONDITION AFTER YOU SEPARATED MY KIDS WITH ME TODAY YOU GET YOUR NEW KIDS WHAT ABOUT ME TEJ HAA?? CALLING YOUR SELF FATHER HAA FATHER NEVER BE LIKE THIS TEJ ITS MY MISTAKE I MARRY YOU EVEN MY KIDS MISTAKE AS WELL 
YOU ARE THEIR FATHER. I DONT HAVE ANY RIGHTS ON YOU TEJ BEING AS A WIFE BUT WHAT MY BOTH KIDS DONE WITH YOU EVEN YOU TOOK THEIR RIGHTS TOO AND TODAY HAPPILY ENJOYED YOUR LIFE WITH THAT NADINI KIDS PALT KE PUCHA BHI NAHI MERE BACHO SE KESHE HAI KAHA HAI WOH DONO.. 
Tej:acha janvi for your kind of information they itself went from there. 
Janvi:Kya karte after what have you done with them. Leave this just wast your precious time on us she said this and went out of the room.While tej hold his head and look at wall and see photo. 
Tej:they think they both can go Against me and I'll bow down in front of them this tej sarna can't do at all. 
Back to Bali after they all went for dinner they Oder their foods and Rishi slightly without anyone knows about this add alcohol in his water glass. ?. This seen by Kunj and yuvi they both smirked Rishi look at down without let him know they changed his glass with maya and stay like a innocent babies ??. Rishi take his glass and drinking he get confused again he taste. 
Rishi: what is this I add but taste didn't come just than maya feels thirsty and she take her glass and started drinking suddenly she feels something different taste yuvi and Kunj laughing inside their hearts maya making faces they both rest heads on table and look down and giggles.
Maya:why this water tasting so different than she look at Rishi who giving weird expression looking at his glass.Rishi Kya hua.
Rishi: kuch nahi baby.. 
Maya: acha I think you need this drink. She give him her glass.Drink Rishi. He take sip of water and get shocked how his glass went to Maya. You fellow haa. 
Mahi and Asha or twinkle get confused while Naman busy in his phone. 
Mahi: Kya hua. 
Maya: Rishi why not you cook your food in alcohol instead of water haa. 
Rishi: baby I didn't anything. 
Maya:ahah than this alcohol come in your glass from sky haa I know you. Rishi ruffles his hairs -and giving confusing look. 
Kunj:by the way di idea is good here is available alcohol food should I Oder giggles. 
Maya: shut up you aren't less than him. 
Rishi: saalo means you did this??
Yuvi: why we'll maya is not small thing she had nose like dogs she can smell everything ????. 
Kunj: see di making fun of you. 
Rishi: you toh just chup now didi haa maya if you aren't around than calling you whatever comes in his mouth..?
Asha: haa not didi ab toh hoo. 
Kunj:bas aap ki hi kami ti???. 
Asha:whatever you mc, 
Kunj: same here. 
Maya:Asha even you too.Their food come they waiter served them. 
Kunj: who will eat this.
Rishi: whiskey mang wa du saale saab ji.
Kunj:apne mann ki bol raha hai I'm fine ??.Rishi throw sauce bottle at Kunj while he catch it. I get a party vouchers I'm thinking leave this Rishi and maya both just fighting and pulling each other hairs???. All giggles.
Asha: kesha bhai hai????. 
Twinkle: true I never seen like him. 
Kunj: huhu my di knows I love her most he cuddles her kissed on her cheeks.
Rishi:bas meri biwi hai.
Kunj:before your biwi she is my sister. 
Maya:yeah ?.Maya feed Kunj food both sister and bother cherish their moments. Just than Rishi got someone message he read and immediately get up all get confused to see his expression. 
Yuvi: what happened Rishi.. 
Rishi: guys wow maya I'm so happy. 
Kunj: tell us too cause of your happiness jija ji what jiji gives you ??. Rishi sits .
Rishi: doctor messaged come.
Maya: haa. 
Rishi: your reports come positive. 
Kunj: what reports are you fine haa didn't tell me haa .
Maya: Uff Kunj nothing happened to me just normal checkup. 
Naman: Rishi muh Khol suspense me hi maare ga Kya ab???.
Rishi: lets bring cake Rishi Oder cake soon it's come all get fully confused. 
Kunj:abey oyy dakan in advance me hi apni death anniversary bana raha hai Kya. 
Rishi:ruk na Kamine.
Twinkle: hmmm something is very good. 
Kunj: Kya news hogi maybe will telling maya about his online kand??. 
Maya:what. Rishi cut the cake and stuff on their mouth.
Rishi:Kamine I have good news for you all Kunj you going to become maamu very soon all get shocked while Kunj started chocking. 
Kunj: what means.. 
Rishi: means yeh maya is pregnant??. She expecting just now doctor message me and tell her pregnancy reports come positive???. All get so happy while Kunj look at maya. 
Kunj: means di mummy bane wali wow. Maya smiled. Congratulations di hugged her while others too give her congratulations and good wishes for Their new bundle of joy.. ❤️❤️❤️.
Twinkle: waha maya. Today only Kunj saying to Bebe she should demand to you for baby you fulfilled her wish??.
Maya: even I don't know it's happened so quickly never planned. 
Kunj: everything happened for goods didi now we become three Me and your baby. 
Rishi:what about papa.
Kunj:tu baby sitting ke liye hai??.
Twinkle:even baby maami is too here. 
They having cake after sometimes later all went in their rooms expect maya she standing near water side Kunj see her he went near her give her backhugged she understood he is only her baby brother Kunj rest his head on her shoulder.
Kunj:what happened di are you not happy Kunj come beside her give her side hug. 
Maya: no kunj nothing is like this infect I'm so happy my baby will come but even sad don't have anyone with whom I share this you know what feels like scream so loudly and tell mom and dad what about this I'm expecting tears escaping from her eyes but this can't happened I always What happy family that god didn't give us. Kunj cupped her face wiped her tears. Without them find myself so empty Kunj.. 
Kunj:why you thinking this haa your brother is here your family share with me each and everything di. Till now you and me shared everything and become strength of each other's now too.I'm your family get it don't wasted your tears for whose who don't care di fine we didn't get happy family but we can make our own family happy family with lots of love and care nothing else we what more now you just stay happy and leave this all things maya look at him. 
I'm always there for you di don't find yourself empty.And don't give trouble to my nephew ??. 
Maya:acha bhi se both hugged each other's. 
Kunj: so what do agar humhare parents ki happy life nahi hai our not happy family but humhari toh hogi aap ki rishi ke saath aur meri twinkle ke saath. 
Maya:hmm. 
Kunj: now lets go and sleep it's too late I read somewhere pregnancy me mother should rest.. 
Maya: bas bas my baby brother don't. 
Kunj: di you will love me like this only don't change after your baby ??. 
Maya:aww maamu jealous from now only she cupped his face never Kunj you are always special and near to my heart my baby brother kissed on his forehead Rishi come there while finding maya he saw maya and Kunj went near them .
Rishi: you both here and I'm finding you like anything Rishi holding glass of milk they both see this. 
Maya: what is this haa. Again alcohol haa. 
Rishi: no baby this is milk for you and our happy. 
Kunj:what milk it's doesn't suits in your hands bro chucked.
Rishi:shut up Kamine now I leave everything for my baby. Chalo maya drink this milk fastly than sleep. 
Maya: I don't want. 
Kunj: yes di you should drink rishi is right it's beneficial for you and baby maya making faces while they both brother and husband make her drink milk forcefully she drink somehow 
Maya: eww huhu. 
Kunj: ab aadat dalo di we didn't leave you at all
Rishi: haa maamu and papa makes you panda meri hitler ??.They trio share a hug with a smile. 
If we cannot find happiness within ourselves we will not be able to find happiness anywhere.Life never stop he open any way for us to stay happy and Live your life with a smile. After maya and Rishi went to their room while Kunj too went he entered in room and see twinkle laying down on bed wearing s*xy short nighty Kunj closed the door and went towards her. She reading so magazine Kunj lay down beside her he whistled to gain her attention.
Kunj: what happened??
Twinkle: where were you are haa. 
Kunj: just with maya di. I'm so happy for her twinkle. 
Twinkle:same Kunj I too she come near her rest her head on his chest. I was waiting for you. 
Kunj: sorry to make you wait. 
Twinkle: so what didn't you said??
Kunj: what I said she look at him.
Twinkle: forget koi na. 
Kunj:hoo woh I remember don't worry firstly you enjoyed your honeymoon. 
Twinkle: I want to enjoy in your arms.?. 
Kunj:acha I don't mind. Both giggles out Kunj capture her lips.Both started kissing each other's fully twinkle come all over on Kunj his hands moving on her bare legs.After they break the kiss and cuddles each other's.Soon they sleep in each other's embrace. 
Like this 6 days has been passed away they all fully enjoy this vacation trip. Maya pampers lot by everyone they went in beach parties had fun. 
At poolside twinkle and Mahi or Asha was in pool sinking the water.They looking so hot wearing monokini they come out of the pool warped scarf from their waist boys come there and see their hot wives they get jealous to see them other men's watching them they went towards them and hold their hands and take them in side. 
Kunj: what is this ha. 
Twinkle: haa how I'm looking????.
Kunj: whatever huhu. Can't you see others staring you haa. 
Twinkle: so what ab I'm so hot Kunj ?. Kunj pulled her near to him. 
Kunj: only I have rights on you get it. 
Twinkle: what I'll do my husband didn't do anything so???? just turning him on. 
Kunj:acha ji I'm always turned on you only escape from me???.Kunj cuddles her.After they changed and went for candle lights dinner individually because had some private times with their loves.twinkle and Kunj went and settled down both hold their hands.
Twinkle:this trip is best trip of my life. 
Kunj: yeah. 
Twinkle: tomorrow we'll go back.. huhu. 
Kunj:lets enjoy this last night in Bali. 
Twinkle:hmm. I'm ever ready.They had their dinner spend some quality time after they went back to resort while Kunj had someone call he stop twinkle went inside the room.I should do something wait a second she slightly decorates room with candles than she went in washroom wore Kunj white shirt on short while Kunj entered in room and see the ambiance and get shocked. He closed the door. 
Kunj: twinkletwinkle.. she come from back and give him backhugged. 
Twinkle:come back Kunj turned and look at her get stunned to see her she looking fully bomb her uppers buttons were opened it. Kunj blink his eyes.Why
You looking at me like this .
Kunj: feels like eats you..??.
Twinkle: acha who stop you I'm ever ready. 
Kunj: great than twinkle push him she runs from there while Kunj too both jumped on bed Kunj pulled her under him.Both looking at each other's.With love eyes.Kunj Tucked her hairs aside. Twinkle sit opposite of Kunj. He resting his head on backboard.  Twinkle kissed on his cheeks (ljazat play in background ❤️)
Kunj started opening her shirt buttons she just in her inner..he went closer to her neck and kissed on her neck passionately twinkle grab his hairs soon Kunj remove his shirt.He look at her.. twinkle moving her finger on his chest he was shirtless. She push him on bed and come upon him teasing him playing with his lips Kunj get irritates he grab her lips and both started kissing each other like mads.. biting each other lips after 15 minutes later they break the kiss out of the oxygen Kunj slide her strip and kissed on her shoulders and bite her she moaning his name fully. Twinkle turned she lay down on her tummy her back facing to ceiling Kunj come top of her back he moving his lips on her back all over she shivered fully moan escaping from her mouth.. Kunj see her hook he open the hook and removed her last piece of cloth and kissing on her back. 
Twinkle:aha kunjjj. He make her Turned. 
Kissing on her neck going in downwards while kissing on her tummy. He teasing her fully now twinkle can't tolerate his sweet tortured. Kunjj please she pulled him.They both look at each other's. Kunj takes her bosom in his mouth and teasing twinkle lot she giggles and he biting her making her moan more.they completely lost in each other's.Now they are no fire within no seconds they connected in each other's finally Kunj made a place in her.she screamed when he entered in her. Kunj linked their fingers their whole night filled with moan and Goans twinkle and Kunj enjoying their pleasure.. become one soul today. 
At afternoon they still sleeping peacefully after all whole night they spend in their love making out. Both sleeping in each other's embrace. Twinkle and Kunj sleep disturb together. They open their eyes and see their condition twinkle get shy. While Kunj smiled kissed on her temple. 
Kunj:good morning my love.. 
Twinkle: good morning.. 
Kunj:I love you for making my night so special twinkle she look at him finally we become one.. 
Twinkle:even I love you too Kunj. You were very much wild.. huhu.
Kunj: so what I completely lost my sense after see your perfect body??.
Twinkle: Hatt. He come upon her. 
Kunj: I'm thinking what's say about second round my wifey twinkle look at him.
Twinkle: I don't mind??. 
Kunj:Kya Baat hai Babaji yeh ladki sab baat maan rahi hai mere toh maze hai. Twinkle close his mouth with hers. Again they engaged in each other's. Whole afternoon they spend in love after twinkle get tired she get up and run in washroom Kunj teasing her lot. Arey twinkle stop. After sometimes later they get freshen up both looking so beautiful . Baby get ready and packed all things we have to leave for India back in 2 hours later. 
Twinkle: I packed everything. 
Kunj: great than they packed all things and check out from room rooms they all keep their luggage in car after they all had something. 
Asha: you guys sleeping till late haa.. 
Yuvi: Arey Don't you know they come for honeymoon enjoying their honeymoon ??. 
Kunj: hehe very I'll come he went to pay all bails after they sit in cars and left for airport maya didn't feels good due to vomits Kunj and Rishi handling her.They sit in aircraft and left for India.After along hours journey they reached Bangalore.They come out of the car its morning in India. 
Yuvi: chalo guys bye again thanks Kunj. 
Naman: yeah. They all bid bye to each other's. 
Kunj: di please take care of yourself okay. 
Maya: haa they sit in their respective taxis and left for their place within no time they reached and went inside. 
Kunj: I'm so tired.. 
Twinkle: even I'm too. They went to their room and sleep. After sometimes later twinkle wake up she didn't wake up Kunj she get freshen up call her maid she come both clean whole house after sometime later Kunj wake up he giving voice to twinkle she heard his voice make coffee for him Kunj get up and lay down in sitting position twinkle entered in room with a mug of coffee she see him and went towards himself and sit beside him Kunj rubbing his eyes.. wake up. He open his eyes and give her smile. 
Kunj: yeah.. 
Twinkle: coffee. 
Kunj:hmm he take the coffee take the sip of coffee. Finally come back
Twinkle:hmm enjoy lot now again busy life.Acha listen na I Oder dinner from outside. 
Kunj:it's okay. 
Twinkle: you get freshen up Than we'll have dinner together okay.
Kunj: sure he give peck on her lips and went in washroom twinkle take out their night dress Kunj get freshen up and come out of the washroom he wear his clothes she bring dinner in room only both sits on table and started having their dinner together. Indian food is the best.
Twinkle:absolutely I'm missing this only. Both feed each other's after dinner twinkle went down and finished her house chores while Kunj play a movie twinkle come with popcorn both sits in each other's embrace and enjoying the movie and laughing at funny scenes. After movie get end they both sleep in sitting position only. At morning Kunj wake up itself he get ready and let twinkle sleep he went downstairs goes in kitchen and made breakfast for them twinkle wake up didn't find Kunj she get ready in her saree and all's and went downstairs she went towards kitchen and see Kunj making breakfast she smiled and went towards him. 
Twinkle: today sleeping beauty wake up before me. 
Kunj:I toh wake up early being in your company become likes you??. Acha go and sit I'll bring breakfast for us.. she went and sit on dinning table Kunj made the breakfast went towards twinkle he sits beside her and served them .
Twinkle: smells coming awww..
Kunj:first have he feeds her she eat and give smile both feed each other's breakfast after breakfast.Acha twinkle I'm going office.Call me if you need anything. 
Twinkle:no come back soon.Bye she hugged him they share a kiss after Kunj left for office.Soon he reached office went in his cabin  while Naman and yuvi waiting for him while today rishi didn't come due to maya they trio get busy in work while twinkle as well.whole day passed like this only. Kunj fully engrossed in work. 
#other side in airport a old lady who coming she holding her trolley. 
Lady:Arey finally come to my Kunj and maya or yuvi. She went outside of the airport wearing shades she take out. Where this Kunj stay I messaged you I'm coming India today he didn't come till now let him come today.Kunj finished his work. 
Yuvi: uff get tired today like anything man. 
Kunj:same. 
Naman: acha yuvi drop me na my car went for service.. 
Yuvi: haa kyu nahi bye Kunj baby they went from there while Kunj sits in his car and started the care and drove off. Just than he get someone call he gay confused to see the number he pick up 
Kunj: hello. 
Lady: hello Ka bacha kaha hai tum Kunj get surprised to listen this voice. 
Kunj: naniii??. 
Lady: haa Teri nanii kaha hai. 
Kunj: Me toh Bangalore me where are you haa. 
Nani: Me India me waiting for you at airport where were you haa. 
Kunj: what airport why? 
Nani: I come India and you don't know about this haa I messaged you na. 
Kunj: but nani I didn't see any messages he check and get shocked uff sorry I didn't check wait a I'm coming sweetheart he raise the speed of car and soon he reached the airport get so excited his nani come wow He park his car and finding his nani than he saw someone back he went near her and pat on her back she turned Kunj get shocked to see her. Nani???. 
Nani:nani yaad aagi haa finally tere ko. Kunj hugged her immediately. 
Kunj: I'm so happy to see you here. He cupped her face and kissed on her forehead. 
Nani:I missing you all that's why I come. Mera bacha kitna patla hogaya hai haa Teri biwi kuch khilati pilati nahi hai Kya tujhe Kunj chucked.??
Kunj: haa nani you take her class now he touch her feet's. 
Nani:you never forget your values.
Kunj: how can I nani after all you make me like this. My lovely nani cuddles her lets go Kunj see her luggage what is this omg you bring whole London haa.. 
Nani: haa. He hold her hand and carefully made her sit in her car and keep all luggage inside the car he too sits and they drove off for Kunj residence. 
Kunj: didn't you informed maasi and yuvi. 
Nani: na I wanted to give them surprise that's why firstly I wanted to meet with you.
Kunj:now this time you have to stay with me only.
Nani: haa mere bacha.. within no time they reached Kunj Parked the car while twinkle itself make dinner so much don't know but she feels like.Kunj take nani and he ring the door bell.. maid open the door Kunj and nani went inside and servant bring all luggage inside nani see Kunj house nice house Kunj.. 
Kunj: haa nani my house afterall.. she sits 
Nani: uff get tired she rest her head.. 
Kunj: twinkleeee where are you.. 
She is in kitchen fully busy in cooking she heard Kunj voice and went in hall. 
Twinkle: didn't see nani Kya hai sadu haa why you giving voice like this. Nani look at twinkle.
Kunj:shh see who is come. 
Twinkle: kaun. Kunj gestured her on couch twinkle moved her eyes and see nani ji.. kaun hai nani get up. 
Nani: you don't know me kunj haa. 
Kunj:Arey sweetheart she didn't see you na till now that's why.Kunj bring nani near twinkle.So twinkle she is my nani 
Kalyani sarna.. 
Twinkle: nani sarna??
Kunj: unfortunately our surname is same to same okay.. she is my nani my world and nani she is my beautiful wife twinkle Kunj Sarna. Twinkle see nani and composed herself. 
Twinkle: wait I'll come she went in kitchen wash her hands and bring water for nani ji.she went towards them.sorry.
She touch her feet's take her blessing. 
Nani: Khush raho beta: aww she is so beautiful I must say Kunj your choice is best. 
Kunj: yeah??. 
Twinkle: aap keshe ho Kunj you didn't tell me nani ji is coming. 
Kunj: Arey even I too don't know I just coming at home she calls me I get surprised. 
Nani: I messaged him but he is very much busy huhu. 
Twinkle: hehe haa he is like this only they sit twinkle give her water. 
Nani: thanks beta. I feels so good to see my Kunj wife even you are like too sweet Mahi beta. 
Kunj: haa more than her ??.
Nani: hoo biwi Ka deewana.
Kunj: yes indeed nani. Acha you get freshen up nani. 
Twinkle: even you too. 
Kunj: haa. Kunj went upstairs while twinkle take nani in room she give her necessary things nani went in washroom soon she and Kunj get freshen up twinkle call them for dinner by maid.They both come sits.Should I Oder something?
Twinkle:nope. Twinkle started serving them food Kunj get surprised to see so many dishes. 
Kunj:hoo today so many dishes haa you itself made or else. ??.
Twinkle:very funny I itself made this all. Now have nani ji and tell me I know not good likes you kunj used to tell me about your food.Nani taste the food twinkle get nervous. 
Nani:hmm you are not less beta??. 
Kunj and twinkle too have their food. 
Kunj:great food twinkle they all having with a smile. After dinner they sits in living room; twinkle bring kheer for nani and Kunj she gives them.. and sit beside Kunj. See nani after entering you today I get so many things ahh??. 
Twinkle: huhu he is like this only always making fun of me.They both started fighting Kunj tickles her she laughs out. While nani admires them. 
Nani:(in heart)I wish they stay like this. Only Babaji what I daughter living that life that my Kunj and maya didn't live.. 
mere bache.. 
Kunj:where you lost darling.. 
Nani: kahi nahi. Kunj went towards her rest his head in her lap. 
Kunj:I miss you nani thanks for coming. ❤️.You know nani maya di is pregnant.
Nani:acha it's so good.
Kunj:I'll call her tomorrow.. 
Nani:haa Kunj cuddles her. 
Twinkle:you both sits I'll see other things.She went from there.
Nani: aur everything is fine between you and twinkle haa. 
Kunj:yes nani she loved me like anything even I'm too we are really happy nani together Kunj hold her hand. Nani we aren't like mamma and papa. ?. 
Nani:haa mere bacha.
Kunj: in painful voice aur woh keshe hai. 
Nani: kyu yaad aarahi hai Kya. 
Kunj: nahi bas aise hi.. 
Nani: she is too good now doctors tell she is fine now. 
Kunj:hmm good but Kya fahida again that man will make her like this.. 
Nani: she too responsible for her pain Kunj. 
Kunj:even I'm saying this nani can't she over everything and leave that man but she is just blind in her love yeh Kesha pyaar hai jo har haq dard aur insult karta hai I can't see her like this that's why leave everything and come here can't see her tears ?. 
Nani:hmm I can understand my Kunj. Leave you happy fine for me.. Kunj cuddles nani. 
Scene freezes on them.. 
(Next~ Kunj and Rishi or Naman, yuvi standing while their boss come.
Boss:meet our new company head.That man back facing to them. He turned slightly as soon as they all see him and get shocked while Kunj take steps in backwards)
___________________________________________
Come back quickly hehe.. 
how's was the episode??
Do tell me please.. let's see why Kunj get so shocked and imagine whoever you wanted to as maya and Kunj parents.. 
thanks for your comments in my previous episode and one more thing tell me if you like episode than I'll think if not than I'll think twice.. 
bye love you all
Allahafiz???

Warning: A non-numeric value encountered in /mnt/nfs/home/ftpusers/tellyu/public_html/wp-content/themes/publisher/includes/func-review-rating.php on line 212

Warning: A non-numeric value encountered in /mnt/nfs/home/ftpusers/tellyu/public_html/wp-content/themes/publisher/includes/func-review-rating.php on line 213