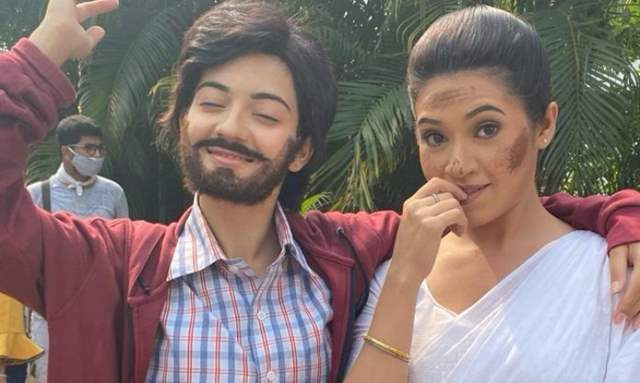 Pratibha Ranta to become a bearded man in Qurbaan Hua
Acting is a job which allows an actor to essay characters which he she might be poles apart from. These actors breathe life into these roles and everything is done so effortlessly that we fall in love with them. However, there are several preparations that go behind making that character look as convincing to the viewer's eye and one of them is donning a new appearance for a role, especially if it is of another gender. It's not easy to be someone else, let alione be a person from another gender. A news comes in from very talented actress Pratibha Ranta as she decided to be a man for her show.  For a recent episode of Zee TV's popular fiction show, Qurbaan Hua's Chahat (played by  Pratibha Ranta) took the appearance of a 'taxi driver' in order to mislead her stepmother, Ghazala, and save her dear father.
Shedding her elegant saree clad appearance, Pratibha couldn't have looked more adorable in this new avatar where she donned an ordinary shirt and pant along with a mustache and beard on her face. Elaborating on her new look, the talented actress Pratibha Ranta said, "I had the most astounding experience while shooting for the sequence where I had to get into a male taxi driver's look.  Donning the appearance was tough for me because my entire look had to be transformed and I had to wear a fake mustache and beard, which turned out to be the most irksome thing for me. But, at the same time, it was quite fun because after a really long time I felt free from the earrings, bangles, necklaces, hairdo, heels and the saree.  I also had to work on my dialogue delivery with correct tonality which was a daunting task for me but in the end, it was a complete learning experience for me as I had to mold myself into the essence of a new character. I am very excited to see how this turns out."
Attempting to save her father from Gazala who often keeps Dr. Baig in an unconscious state, Chahat tries to save her father by seeking Neel's played by Karan Jotwani) help whose only motto is to seek revenge from her father. Will Chahat be successful in doing so?